Restaurant at North Las Vegas casino reopens after dealing with bedbug outbreak
September 13, 2016 - 9:22 am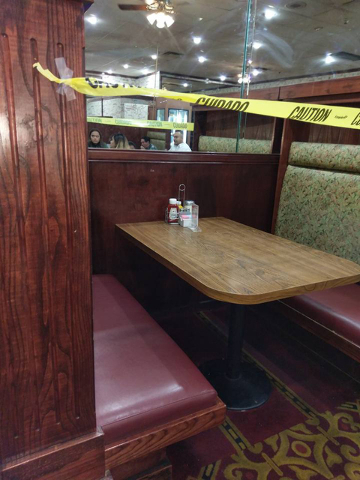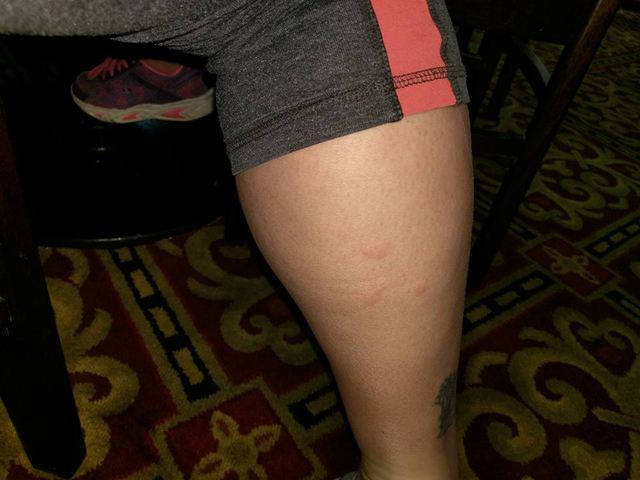 A restaurant in the Silver Nugget Casino reopened Tuesday after an investigation by health authorities confirmed a North Las Vegas woman's viral Facebook post reporting bedbugs at the eatery.
Hometown Kitchen, which dishes up American-style cuisine within the North Las Vegas casino, shut down Monday morning for an inspection by the Southern Nevada Health District and an outside company.
The closure came after 34-year-old Barbi Stenstrom posted photos to Facebook on Sunday showing clusters of bedbugs under a table and along a wall at the business, as well as welts on her legs that resulted from bites by the tiny bloodsuckers.
The photos showed tiny black dots and what appeared to be larval insects. Southern Nevada Health District spokeswoman Stephanie Bethel confirmed Tuesday that the insects at the facility were bedbugs.
"The Southern Nevada Health District reinspected the facility at the Silver Nugget today and the restaurant allowed it to reopen. As part of the reinspection, the health district has advised the facility that an integrated pest management plan is required," Bethel said.
The plan will address bedbugs, she added. The Silver Nugget said in a statement early Tuesday that investigators had found a few bugs but not an infestation.
"Our entire premises are sprayed by a reputable pest-control company on a weekly basis, and we have never had any reports like this before," the statement said. "We are continuing our investigation … and are taking every measure to ensure the safety and health of our guests and employees."
A casino spokeswoman did not immediately respond to a request for comment on the reopening.
Stenstrom said she was eating at the restaurant Sunday morning with family members when she felt a stinging on her calves. She said she discovered welts on her legs and then found what appeared to be bedbugs under the table and benches.
"I take a picture, and as soon as I saw what it was I couldn't believe my eyes," she said.
She said she complained to a manager, who offered her a discount and to call for medical attention. But she said she didn't feel that her complaint was taken seriously, so she posted her photos to Facebook. By Tuesday afternoon, her post had been shared more than 30,000 times.
Stenstrom, who has been eating at the restaurant for about five years, said she also filed reports with the Southern Nevada Health District.
"I don't want people to lose their jobs. That's not what I want," she said. "I want it to be a safe and healthy place."
She said some people responded to her post with tales of their own about bugs at the casino.
"People have sent me pictures of bedbugs and bites that they've gotten at the slot machines and at the table games," she said.
The restaurant was last inspected by the health district on June 1, receiving an A grade with three demerits stemming from improper thermometer usage. An additional issue involved facility maintenance, records show.
Prior to that, the restaurant had been awarded A and B grades since 2007, with the exception of a C grade and 36 demerits in a January 2009 inspection.
The Centers for Disease Control reports hotels as the most common place to pick up bedbugs, but they've infested movie theaters, a Victoria's Secret store, offices such as Google in New York City, buses, trains and more.
Contact Pashtana Usufzy at pusufzy@reviewjournal.com or 702-380-4563. Follow @pashtana_u on Twitter.