Ronald McDonald House offers calm place for families with sick children
August 10, 2015 - 1:20 pm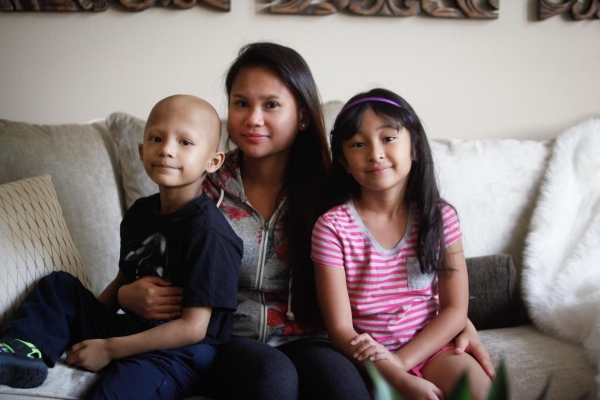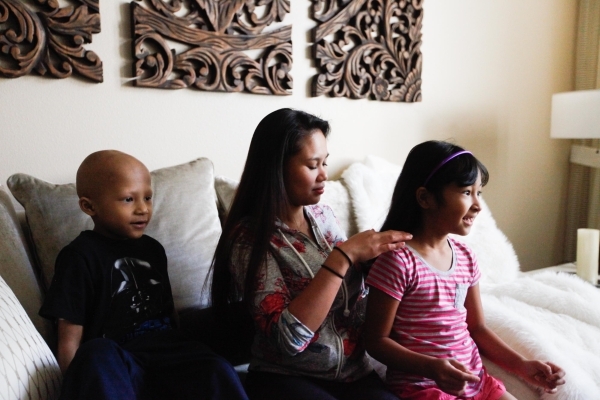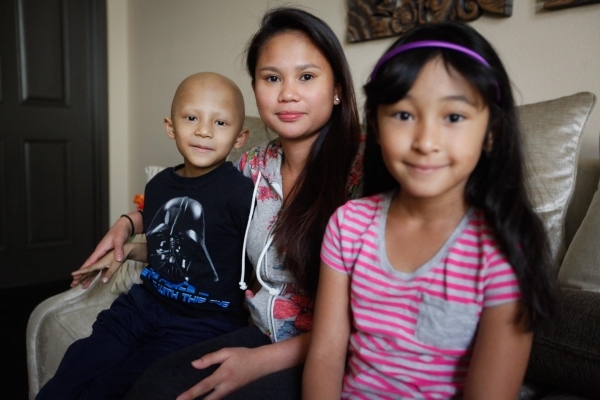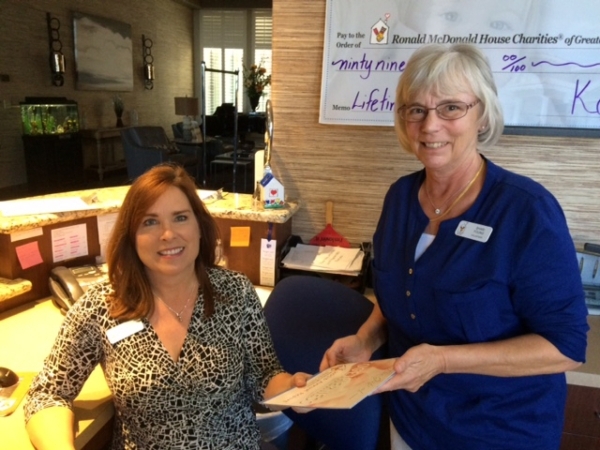 Contrary to popular belief, many people are coming to Las Vegas for their specialized health care needs.
Reno residents Camille de Leon, 26, and her husband, Rodney Yu, 23, turned to the oncologists and surgeons at Children's Specialty Center of Nevada when son Anthony, 6, was diagnosed with clear cell sarcoma of the kidney, an extremely rare renal cancer, in February. Two days after his diagnosis in Reno, he was transferred to Sunrise Hospital, where his kidney was removed.
"We stayed at the hospital for a week after his surgery (sleeping in his room)," de Leon said.
The family learned about the Ronald McDonald House from a hospital social worker the night before they headed back to Reno.
"I just shudder every time I find out that a family has been sleeping in their car or in the hospital," said Alyson McCarthy, executive director of the Las Vegas Ronald McDonald House. "I'd like to say that it's uncommon, but it's not."
After gathering some of their belongings in Reno, they returned to Las Vegas and settled in for an extended stay at the Ronald McDonald House. Anthony's prolonged chemotherapy treatment at the Cure 4 the Kids Foundation infusion center, inside the Children's Specialty Center, began in March and is scheduled to continue through the end of September. Big sister Rosie, 7, joined her family for the extended time away from Reno.
"It feels like a home," Yu said of the Ronald McDonald House. Rosie misses her dog, Bella, but has settled into her new school while her brother continues his treatment, her father said.
In 2014, the Ronald McDonald House of Greater Las Vegas served as a home-away-from-home for 3,940 families, like Anthony's, seeking treatment for their critically ill children. Families who have to travel more than 30 miles to Las Vegas are provided temporary housing, meals and transportation by the nonprofit.
The 13,500-square-foot Mediterranean-style house at 2323 Potosi St. was built in July 1998. The house has 12 guest rooms with private bathrooms, a large game room filled with toys, and a professional kitchen. The Ronald McDonald House can accommodate 72 guests at full capacity. The house recently underwent an extensive remodeling that took more than two years to accomplish so that the house could continue to operate with minimal disruptions to guests.
Perhaps the biggest misconception about the Ronald McDonald House is that it is totally funded by the restaurant giant McDonald's.
"They (local co-op McDonald's franchise owners) are our largest corporate donor, and we wouldn't be here without them, but the vast majority of our operating revenue comes from this community," McCarthy said.
Greater Las Vegas franchise owners donate "that little vital piece of real estate on the counter" for the Ronald McDonald House donation collection box. McDonald's customers slip their leftover change into the boxes, and the almost unconscious donation of those coins adds up to a significant contribution of approximately $250,000 a year.
One hundred percent of all private donations and money raised by more than 40 community partners of the Ronald McDonald House remain within the greater Las Vegas area.
No families are turned away for an inability to pay.
"We ask people for $10 a night, but 76 percent of them cannot pay," McCarthy said. "That money is going to co-pays, paying their bills back home, and at least one income is usually lost (because a parent is in Las Vegas with his or her child.) Days, weeks, months and, worst-case scenario, years (of medical treatment away from home) — that family is wiped out (financially) for at least five years," she said.
The 24-hour, seven-days-a-week operation has only eight full-time and four part-time staff and could not keep its doors open without the support and dedication of 50 to 60 core volunteers who donate at least one hour a week of their time, said Missy Check, director of marketing and special events at the Ronald McDonald House.
Volunteers Susan Viola, 50, and Shari Young, 62, came to the house for different reasons, but helping others was the goal of both of the women.
After the death of Viola's husband in 2013, "I needed to find a meaningful way to fill the hole in my heart," she said. Her late husband had always donated to children's charities, so "I specifically sought out the RMH to see how we could have a mutually beneficial relationship," said Viola, now the jack-of-all-trades volunteer.
Many parents spend long days and evenings at their child's bedside. Ronald McDonald House volunteers like Young bring lunches to the families in the hospital.
"Now that person doesn't have to leave their sick child's side to go get something to eat, or maybe they just don't have the money to get something to eat — or maybe that might be their only meal — the one that we deliver them," Young said. "To know that I'm part of that and maybe made their day just a little bit easier, that's a great feeling."
McCarthy said the Ronald McDonald House will need the help of at least 30 community volunteers who are willing to commit to regular shifts and go through required hospital and house training when the facility's new Family Room inside Sunrise Hospital opens Sept. 30.
"That means having boots on the ground right at the hospital every day," McCarthy said.
The Ronald McDonald House Family Room will offer a special place of calm respite, yet parents remain only steps away from their child's bedside. The hospital has leased the space at no cost to the organization for five years.
"Some people don't like to even walk into hospitals," McCarthy said. "We are the anti-hospital. When you walk through (the new Family Room) doors, you're going to feel like you are anywhere but a hospital."
The new facility will make a big difference to families like Anthony's. People will be able to learn about the support that the Ronald McDonald House can offer them so they can be strong for their child, Check said.
Anthony's family is grateful they found out about the Ronald McDonald House during this stressful time of their lives.
"We just know that without the help of the Ronald McDonald House, we wouldn't know what to do," de Leon said. "They are like family to us now, and we'll be forever grateful for their help."
For more information: www.rmhlv.com or call: 702-252-4663