SafeNest CEO passionate about battling domestic abuse
October 9, 2018 - 10:42 am
Updated October 9, 2018 - 11:54 am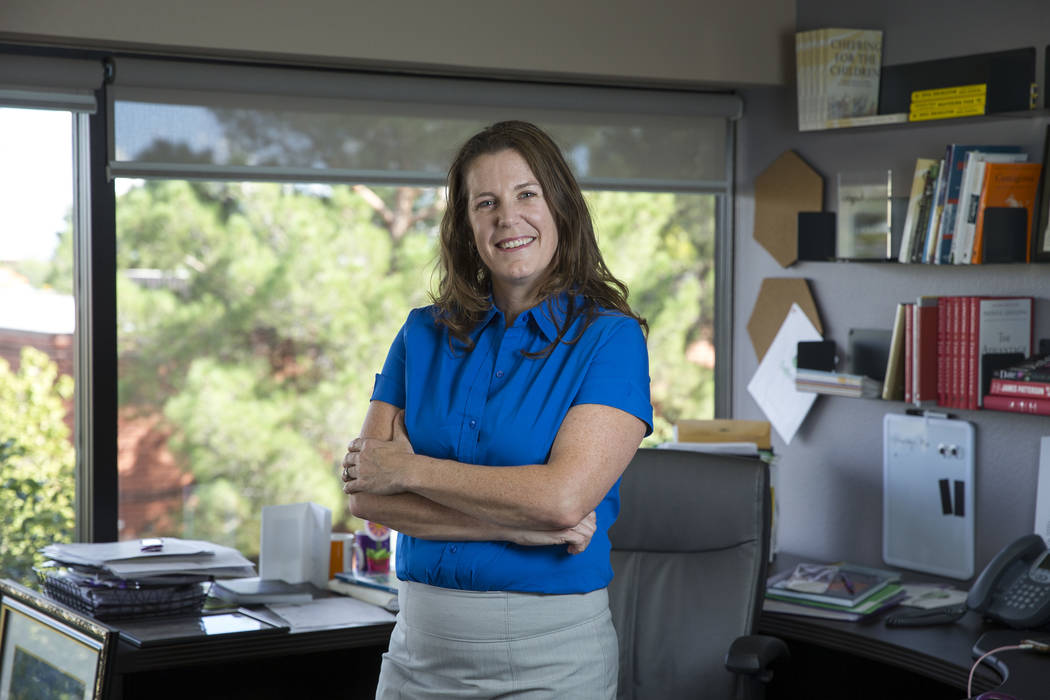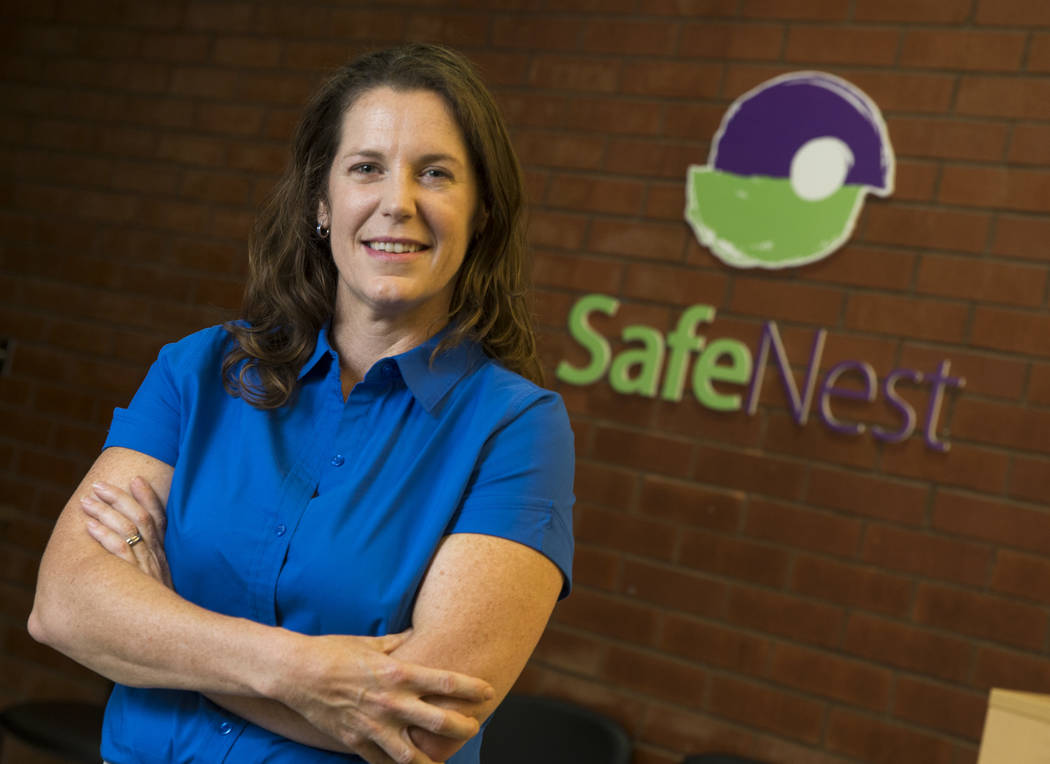 Vegas Voices is a weekly series highlighting notable Las Vegans.
Liz Ortenburger's entire life runs on hope, from her role as a mother, wife and sister to her position as CEO of SafeNest. She was appointed to head the nonprofit last year and says the work has deepened her desire to combat domestic abuse.
"Before taking this role, I, like many people in the community, had no idea what SafeNest was," Ortenburger said. "That's one of the biggest hurdles we have to jump over. I researched and took an online course on domestic violence and I fell in love with the mission here. Domestic violence is an epidemic, and it's an epidemic in our state. Clark County carries 85 percent of that. Domestic violence is overwhelmingly high here."
SafeNest works with hundreds of domestic violence victims and batterers across the valley to combat domestic abuse. According to Ortenburger, the organization is working every day to further embed itself in the community and raise awareness about its services, which include youth programs, counseling, housing assistance and more to victims.
We caught up with Ortenburger to talk about the challenges of her role and why she feels passionate about SafeNest's mission.
What excites you about being the head of SafeNest?
I think that the domestic violence movement is ready for some disruptive innovation. And when we're looking at that space, what we're talking about is the work we're doing in batterer treatment. It would surprise people to know that 50 to 60 percent of our victims want to be reunited with their batterer. They want to be able to live in a peaceful, loving and calm household. We want to be able to consider those options without putting them in danger.
How is examining the behavior of batterers and working with them important in reducing or eliminating domestic abuse?
We know there is no excuse for the sort of behavior they exhibit, but we need to understand it and we need to figure out how to work through it so that we're not dealing with the same victimizer again in six months or dealing with a victim who's been abused again. We're one of the few agencies in the country that helps both victims and batterers, but if our mission is to end domestic violence, we have to start with the batterer, not the victim. This epidemic starts and ends with the batterer. To not treat that part of it would be like being a cancer doctor and not removing a tumor. We can't just treat the symptoms. We have to treat the problem — the heart of it.
What are some of the programs you have in place for children who have witnessed domestic abuse?
The first thing we do for kids is to make sure they have what they need and try to normalize what's going on for them. In addition to all that, we have a full counseling program at the shelter. We also do parenting classes. Oftentimes, depending on what the household has been like, many moms don't have a good relationship (with their kids) because of manipulative behavior from another parent. So we try to help with that bonding.
What is the most difficult thing about your job?
We will not exit people from shelter to homelessness, but there are some clients where we have very few options on their path after shelter. There are times certainly when people who have been in our care have slipped through the cracks, and that's hard.
What gets you out of bed in the morning to continue this work?
Well, a 5- and an 8-year-old. My husband and my kids are incredibly supportive. I wake up every morning happy that I'm in a happy and healthy home, remembering that it wasn't always like that for me. Also, having a great team here at SafeNest. Overall, hope and energy.
You mentioned that you had a high Adverse Childhood Experience score and a bit of an unhappy childhood. What was your outlet?
I went away to a YMCA camp when I was little and I got introduced to running. I attribute my success and the way my life has turned out to that camp. It paid for my college and has kept me healthy. I had really traumatic experiences in my high school career, and running helped clear my head. It still does.
Newest Vegas Discovery? Paddleboarding at Lake Las Vegas.
Last concert you attended? The Fab Four.
Favorite indulgence or food? Probably a glass of wine.
What's your motto? Everything happens for a reason.
Contact Mia Sims at msims@reviewjournal.com. Follow @miasims___ on Twitter.