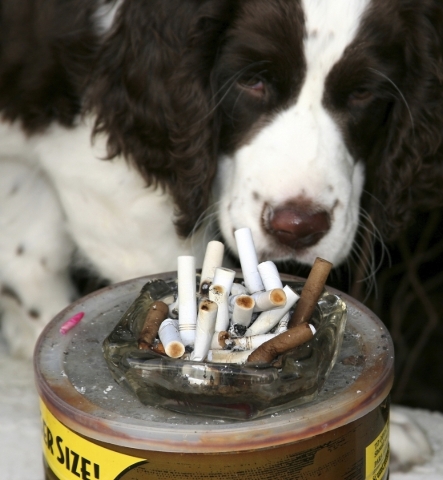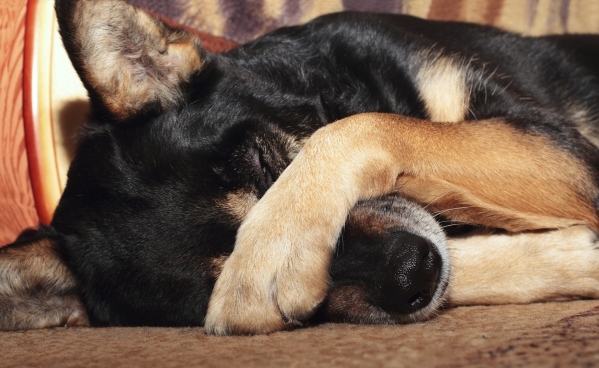 So your spouse's appeals, your kids' pleas and your own nagging concerns about your own health haven't been incentive enough to kick the habit?
Maybe this will be the thing that finally convinces you: Your smoking may be harming your pet.
According to a study announced this week by the University of Glasgow in Scotland (www.gla.ac.uk/news/), secondhand smoke is just as harmful to your cat or dog as it is to you.
Clare Knottenbelt, a professor of small animal medicine and oncology at the university, notes in a university press release that exposure to secondhand smoke in the home has "a direct impact on pets," posing the risk of ongoing cell damage and increased weight gain after neutering, as well as a greater chance of a pet developing certain cancers.
While it has been shown previously that dogs "can take in significant amounts of smoke when living in a smoking household," Knottenbelt notes, the current study "shows that cats are even more affected."
That could be because of the "extensive self-grooming cats do," she adds, which would increase the amount of harmful smoke the cat would ingest.
The study says giving cats access to the outdoors doesn't make much of a difference, and that while smoking away from a pet may help to reduce the amount of smoke it takes into its body, it won't insulate the animal from the health risks of secondhand smoke exposure.
A research paper on the study is expected to be published this year, the university says.
Dr. Travis McDermott of Durango Animal Hospital, 3615 S. Durango Drive, says most pet owners don't stop to think about how their own smoking habit might be affecting their pets.
"We do occasionally talk with owners about it," he says, usually when, for example, a dog develops chronic bronchitis or a cat develops feline asthma.
"Secondhand smoke can definitely affect those, and some people think it can cause them," McDermott says. "And, definitely, we see some cancers, especially in cats, but definitely in dogs, too. There is a thought out there that dogs, with their longer noses, tend to have more issues with nasal cancers."
"What people don't think about is that while we come and go through the house, pets are in the house all the time, so they get exposed to (secondhand smoke) more than we do," McDermott says.
Other types of pets also can suffer harmful effects from their owners' smoking habit. For example, McDermott says, "small animals, like birds, are really sensitive to smoke.
"Birds are more sensitive than most people realize. Even burning Teflon from a pan can create fumes that are supertoxic to birds."
The bottom line: Kicking a tobacco habit is a healthy choice not only for a pet owner, but for a pet, too.
"Look at it from the standpoint of (pet owners are) making a choice, a conscious decision to do something that is unhealthy, and they can choose not to," McDermott says.
"But pets, they don't have that choice."
Contact John Przybys at jprzybys@reviewjournal.com or follow @JJPrzybys on Twitter.