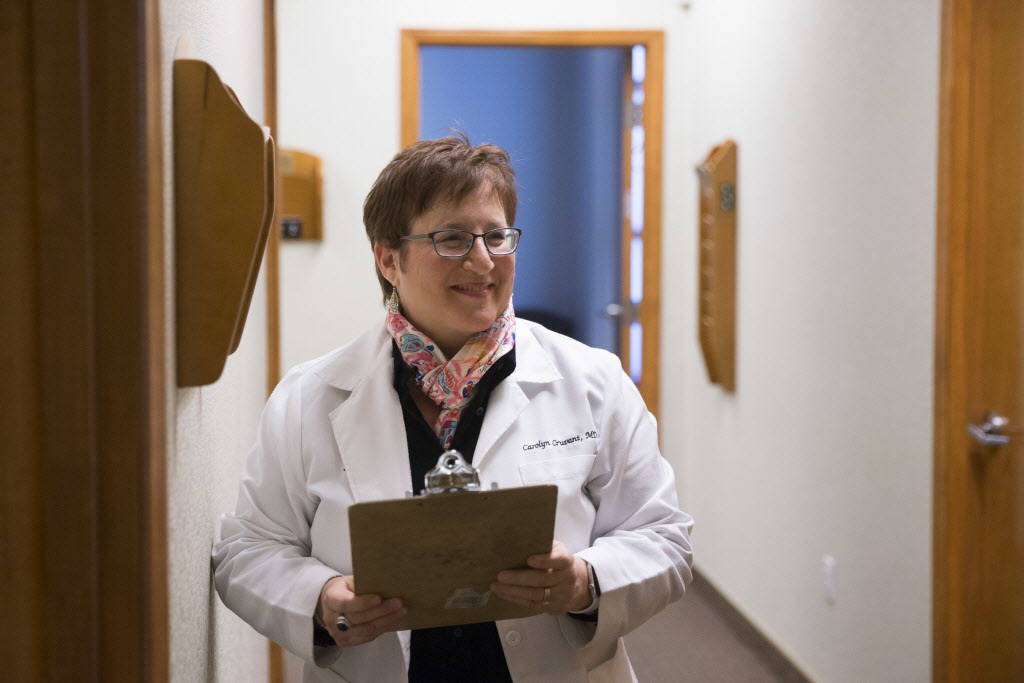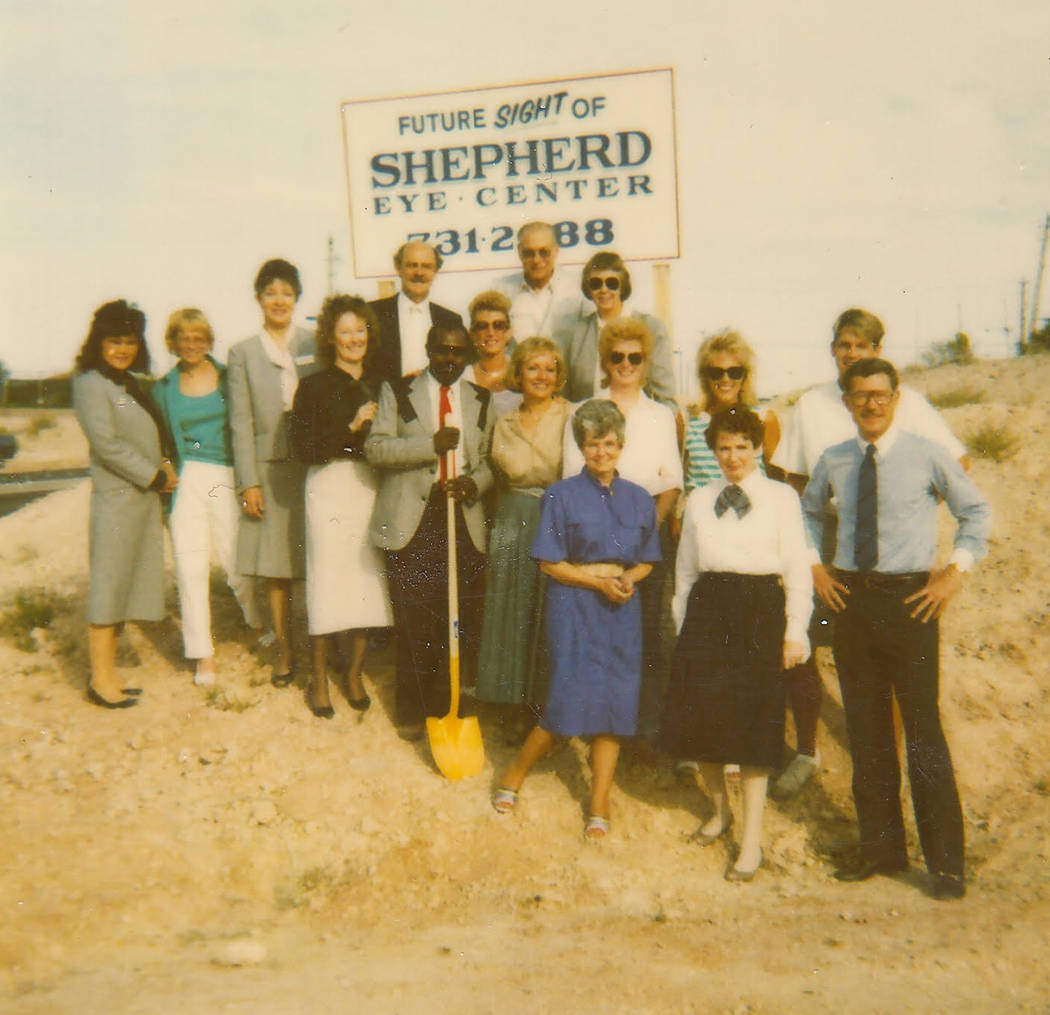 There were two places John Shepherd thought about moving after finishing medical school and a stint in the Army in 1968.
"One was Portland, Oregon, and one was Las Vegas," said Shepherd, a retired, 81-year-old Illinois native. The freshly educated ophthalmologist was looking for a new home and a place to open an eye clinic.
Portland was dreary, Vegas was not, and so that year, Shepherd and his wife picked up and moved to Sin City. The population in Clark County in 1970: just over 270,000.
What started nearly five decades ago as a single-location clinic run solely by Shepherd has blossomed into a practice operating four clinics with 13 physicians and two optometrists in a county of about 2 million residents.
And Shepherd Eye Center, which will mark 50 years in business later this year, plans to open two additional locations — northwest Las Vegas and Henderson — by year's end.
Shepherd said technological advances during his career have been impressive.
"When I got out of training, everybody was doing the same type of (cataract) surgery that had been described in 1910. It was a really awful procedure," Shepherd said. "We used to make an incision … halfway around the front of the eye," from 9-o'clock, to 3-o'clock. "We would take the entire lens out of the eye and sew it shut."
Shepherd went to Holland in 1974 to train in intraocular lens replacement, and then he developed a method for using a single stitch to close a cataract incision.
"After surgery, you'd have to wear these big, thick, Coke-bottle glasses," Shepherd said.
Today, removing a cataract takes about 10 minutes. The incision is so small, a suture isn't required to close it. While the procedure before recent advancements would've taken three to four months to heal, now, recovery time is just a few days.
"It greatly improved the quality of surgery and the rate of recovery," said Dr. Steven Hansen, who joined the practice in 1992. "Instead of going two or three months between the first eye and the second eye, we can do the two a week apart."
Building the practice
Shepherd moved to Las Vegas just before construction was completed on his first clinic location, near Sunrise Hospital and Medical Center.
"Most doctors practiced on the other side of town, where UMC (University Medical Center) is now," Shepherd said. "It was fairly isolated from the other doctors and there was an optical firm, since defunct … they wanted to open up an optical shop somewhere close and get business from me."
As Shepherd moved up the ranks in the world of ophthalmology, he spent more time traveling on speaking engagements, and less in the office. After he hired Hansen, the practice grew.
Hansen met Shepherd when the elder was a visiting professor at the University of Utah in Salt Lake City. The two "just hit it off," Hansen said, and Hansen joined the practice after completing his residency.
"It's been a fun ride, watching the technology evolve over the last 10 years," he said.
Long-term patients
Ralph "Casey" Gibbs, 74, has had two cataract removal operations at the facility — the first from Shepherd, the second, Hansen. The 54-year diabetic has been visiting the eye center since 1978.
For Gibbs, cataract surgery was a followup to decades of care under the watchful eyes of doctors at Shepherd. His wife has had one cataract removed at the center, too.
Gibbs, who visits the Pecos-McLeod location, the practice's oldest existing office, said he has noticed the clinic get busier over the years. That doesn't stop him from going there for care.
"I guess the word's out that it's a good place to have your work done," he said. "I think they're probably the best in the state."
Surgery for cataracts
■ A cataract is a protein buildup in the eye's lens that causes blurred vision. Mostly, they occur in older people.
■ According to the National Eye Institute, more than half of Americans have had a cataract by the time they reach 80.
■ Symptoms include clouded or blurred vision, faded colors, a glare, bad vision at night and double vision, according to the Eye Institute's website.
■ Surgery for cataracts — one of the most commonly performed in the U.S., the Institute says — is effective in 90 percent of cases.
Clinic locations
• 3575 Pecos-McLeod Interconnect, Las Vegas
• 9100 W. Post Road, Las Vegas
• 2100 N. Rampart Blvd., Las Vegas
• 2475 W. Horizon Ridge Parkway, Suite 120, Henderson
Contact Jessie Bekker at jbekker@reviewjournal.com or 702-380-4563. Follow @jessiebekks on Twitter.
3575 Pecos-McLeod Interconnect, Las Vegas, NV 89121 9100 W. Post Road, Las Vegas, NV 89148 2100 N. Rampart Blvd., Las Vegas, NV 89128 2475 W. Horizon Ridge, Suite 120, Henderson, NV 89052