Southern Nevada Health District closing its Henderson location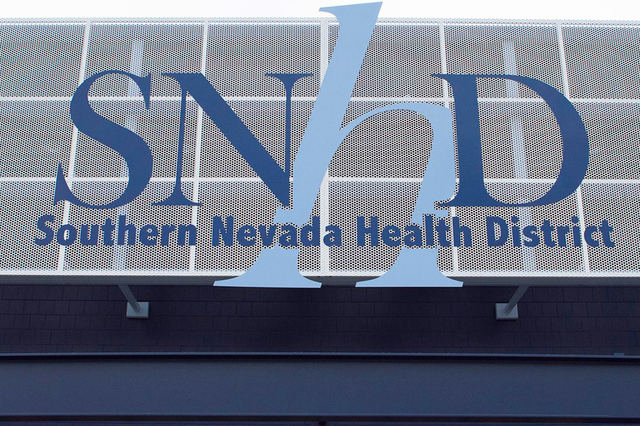 The Southern Nevada Health District will close its Henderson location late this month as it searches for new sites in the area.
The Henderson Public Health Center, at 520 E. Lake Mead Parkway, near Burkholder Boulevard, will shutter at the end of the business day June 24, according to a news release issued Monday.
Costing the district just over $800,000 a year in rent and fees, the Henderson facility has seen a decline in customers in recent years while the district's main facility and East Las Vegas Public Health Center have experienced increases in customer visits, health district Director of Administration Andy Glass said.
After renting the Henderson space for 10 years, the district wants to downsize to a smaller space that's more appropriate for its needs, Glass said.
"We're looking at how we utilize our resources in the district and want to make sure we're efficient," he said.
The Henderson center is one of the district's five locations including its 110,000-square-foot headquarters at the former site of a Target near South Decatur Boulevard and U.S. Highway 95.
Services offered at the site include immunizations and food handler safety training cards.
Glass said the district is in talks to partner with another organization, which he declined to name, to reopen immunization services in Henderson within the next few months.
"We look forward to providing more information on the opening of our new location in the near future," health district Chief Health Officer Joseph Iser said in the news release.
The agency also wants to find another smaller space in Henderson for the food handler cards since the audiences for immunizations and the cards are different.
In the interim, guests can still visit the district's other locations for services.
Contact Pashtana Usufzy at pusufzy@reviewjournal.com or 702-380-4563. Follow @pashtana_u on Twitter.