Updated Touro University autism center will increase staff, cut wait-list times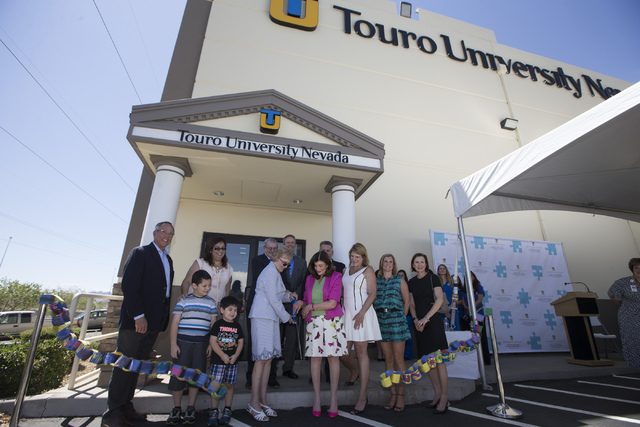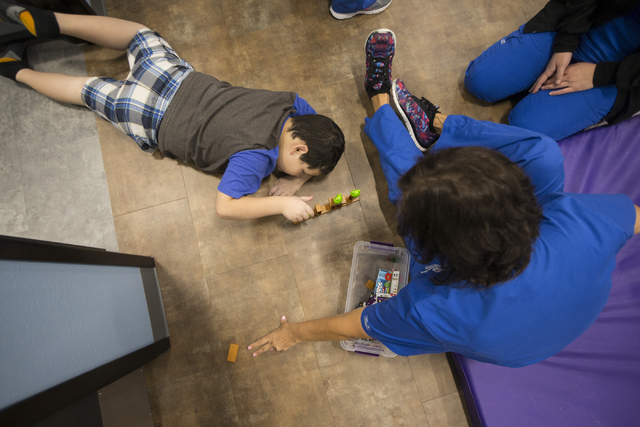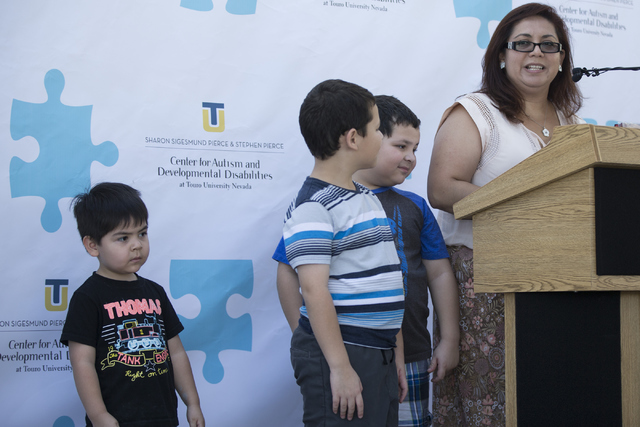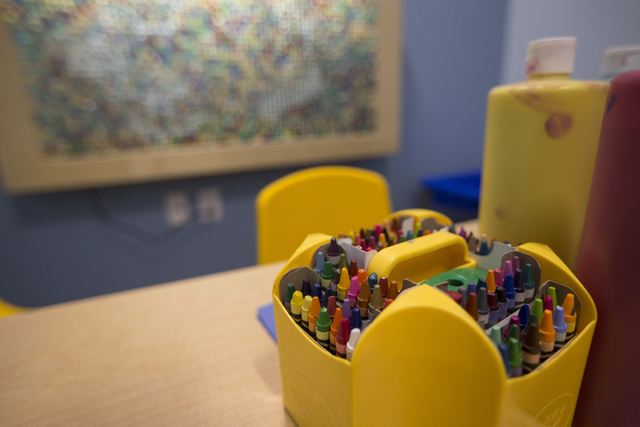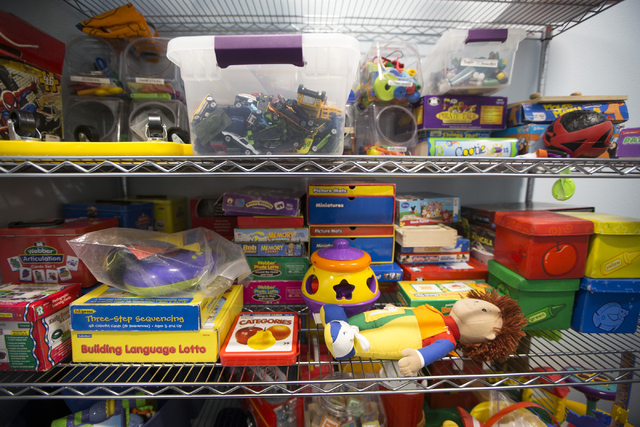 Touro University Nevada's autism center unveiled a new name and new look Wednesday, promising that an increase in staff and space will cut wait-list times for families seeking services.
The formerly 4,200-square-foot space that included administrative offices now provides 5,500 square feet of purely clinical space, said Craig Seiden, vice president for administration and finance of Touro's Western Division.
The Henderson facility, located at 874 American Pacific Drive, is named the Sharon Sigesmund Pierce and Stephen Pierce Center for Autism and Developmental Disabilities in honor of the major donors to the location.
The clinic underwent renovations beginning in March and has doubled the number of treatment rooms in order to accommodate more patients.
The facility saw about 400 patients a month before a major renovation and now plans to double its capacity to cut in half the average nine-month wait for services, said Shelley Berkley, chief executive officer and senior provost for Touro University Western Division.
"You can't turn someone away with the expectation that there will be an alternative place for them," Berkley said.
In August, parents waiting for services from the center received a letter that the clinic's only neuropsychologist departed at the end of July, putting the brakes on disability diagnoses at the center.
The facility continued to offer treatment services including occupational, behavioral and speech therapy programs.
The diagnosis process requires an expert to spend time with a child in a quiet setting during a multihour evaluation, Berkley said.
"When you're talking about children with autism, early intervention is the key to success," she said.
With the addition of a new pediatrician, the facility is expecting to resume offering diagnoses within 60 to 90 days, Seiden said.
Gina Myers, 38, has accompanied her 7-year-old identical twin boys to the center for more than four years.
Cameron, who has autism, and Rai, who has atypical autism, were using few words and weren't quite as social when they started going to the center.
"I didn't know exactly what autism was at that point," Myers said. "My reaction was, 'Now we know.'"
Now, the boys are forming full sentences, and each is making progress in interacting with others.
"They love it," Myers said. "It's one of the things we do I think that helps them feel more secure about themselves."
Myers said her experience with the center has been amazing and that her boys have received grants to aid with the cost of services.
Though the facility accepts Medicaid and private insurance, it also has scholarships available for families unable to cover costs or whose insurance payouts have been exhausted.
"The amount of families that need treatment is far more than Touro can provide for," Seiden said.
The expansion comes as the nascent UNLV School of Medicine also works to develop its UNLV Ackerman Autism Center for Neurodevelopment Solutions.
Contact Pashtana Usufzy at pusufzy@reviewjournal.com or 702-380-4563. Find her on Twitter: @pashtana_u.