Valleywide Health News, May 28-June 3, 2015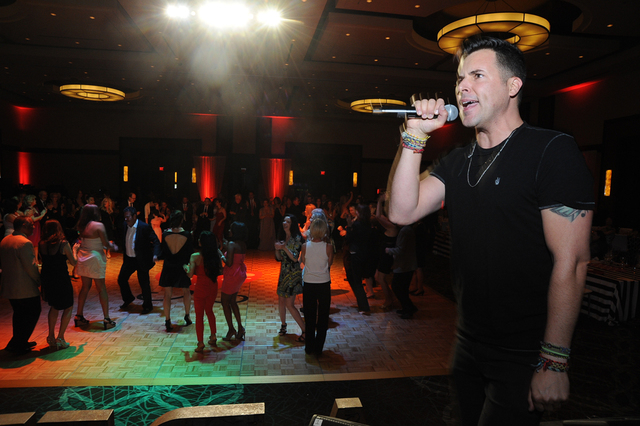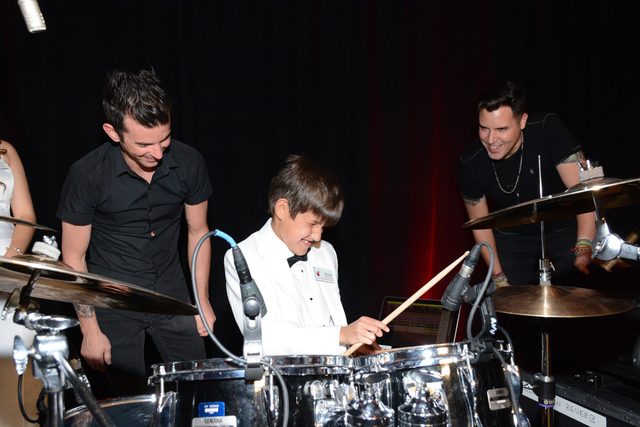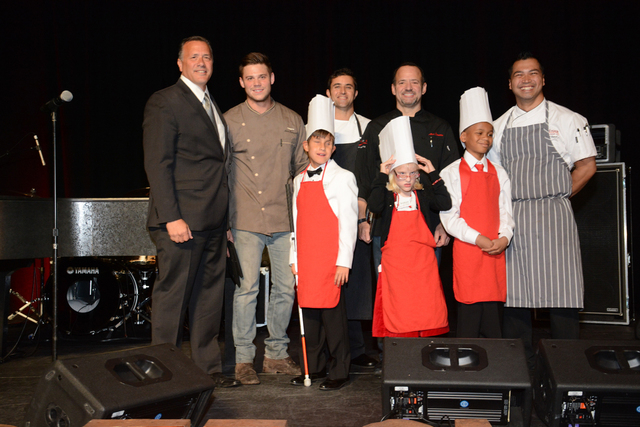 BLOODMOBILE DRIVES PLANNED ACROSS VALLEY
UBS Bloodmobile drives are planned at multiple times and locations around the valley. Call 702-233-9620 or visit unitedbloodservices.org and enter the code specific to the location, listed below. The locations include:
From 9 a.m. to noon May 28 at Las Vegas Solari Hospice Care, 5550 S. Jones Blvd. Enter sponsor code solari.
From 11 a.m. to 2:15 p.m. May 29 at Red Rock Harley-Davidson, 2260 S. Rainbow Blvd. Enter sponsor code redrockharley.
From noon to 4 p.m. May 29 at Smith's, 10100 W. Tropicana Ave. Enter sponsor code smiths349.
From 9 a.m. to 1 p.m. May 30 at the Durango Hills YMCA, 3521 N. Durango Drive. Enter sponsor code durangohills.
From 7 a.m. to noon May 30 at International Church of Las Vegas, 8100 Westcliff Drive. Enter sponsor code iclv.
From 8 a.m. to noon May 30 at St. Joseph Husband of Mary Catholic Church, 7260 W. Sahara Ave. Enter sponsor code sjhom.
From 2 p.m. to 5 p.m. June 3 at Arizona Charlie's Boulder, 4575 Boulder Highway. Enter sponsor code azcboulder.
From 8 a.m. to 1:30 p.m. June 3 at the Gold Coast, 4000 W. Flamingo Road. Enter sponsor code gold.
From 1 to 4 p.m. June 5 at the Gibson Library, 100 W. Lake Mead Parkway. Enter sponsor code gibsonlibrary.
From 10 a.m. to 1 p.m. June 5 at the Green Valley Library, 2797 N. Green Valley Parkway. Enter sponsor code greenvalleylibrary.
From 10 a.m. to 1 p.m. June 5 at Shepherd Eye Center, 3575 Pecos McLeod. Enter sponsor code sheperdeye.
From 11 a.m. to 3 p.m. June 5 at the Windmill Library, 7060 Windmill Lane. Enter sponsor code windmilllibrary.
BLOOD DRIVES PLANNED ACROSS LAS VEGAS VALLEY
The American Red Cross encourages residents to donate for World Blood Donor Day, June 14. Blood drives are planned coninually across the Las Vegas Valley. All blood types are needed, especially O negative, A negative and B negative, on a regular basis. To schedule a donation appointment, download the Red Cross Blood Donor App, visit redcrossblood.org or call 800-733-2767. Upcoming donation opportunities are:
Las Vegas
From noon to 5:30 p.m. May 28, 29 and 30 at Magic Grand Prix Las Vegas, Las Vegas Convention Center, 3150 Paradise Road.
From 10 a.m. to 2 p.m. May 30 at Centennial Hills Hospital, 6900 N. Durango Drive.
From 9 a.m. to 1:30 p.m. June 2 at Kaplan College, 3535 W. Sahara Ave.
Henderson
From 9 a.m. to 1:30 p.m. May 31 at Chateau Calais, 975 Seven Hills Drive.
North Las Vegas
From 7 a.m. to 12:30 p.m. June 1 at Cummins Rocky Mountain, 2750 Losee Road.
CLEVELAND CLINIC UNVEILS NEW HEALTHY BRAINS SITE
The Cleveland Clinic Lou Ruvo Center for Brain Health unveiled healthybrains.org, which features an interactive brain checkup, personalized brain health index scores and customized reports and recommendations.
The Healthy Brains Initiative, supported by the Caesars Foundation, is a website, a mobile app and an online community. Using a computer, laptop, tablet or smartphone, anyone can complete a free brain checkup, receive personalized reports and keep up to date on brain health news and scientific breakthroughs. Progress is recorded and tracked and is presented on an individualized dashboard. The customized recommendations, ranging from nutritious recipes, tips to get a better night's sleep and the importance of exercise, are based on the Six Pillars of Brain Health. Clinical trials can also be recommended for those signaling an interest in helping with new treatments.
WOUND CARE AWARNESS DAY PLANNED AT HOSPITALS
A free Wound Care Awareness Day is planned from 11 a.m. to 1 p.m. June 3 at Desert Springs and Spring Valley hospitals, 2075 E. Flamingo Road and 5400 S. Rainbow Blvd., respectively. The Advanced Outpatient Wound Care and Hyperbaric Center invites the community to meet with physicians and staff members from the Center and learn more about wound care services and hyperbaric treatment.
MEASLES VACCINATION RATES INCREASE IN NEVADA
Immunize Nevada shared a statistic from the Nevada State Division of Public and Behavioral Health: According to data from Nevada WebIZ, MMR (measles, mumps, rubella) and MMR-V (measles, mumps, rubella, varicella), vaccination coverage rates jumped 23 percent in the first quarter of 2015, compared to the same period in 2014.
Officials attribute the increase, at least in part, to the high-profile measles outbreak that was linked to Disneyland, along with reported cases in Nevada and many other states between Dec. 28-April 24. Visit immunizenevada.org.
BREAST CANCER EMPOWERMENT GROUP MEETS EACH MONTH
A free Breast Cancer Empowerment/Support Group is set to meet from 6 to 7:30 p.m. the second Tuesday of the month at Summerlin Hospital Medical Center, 657 N. Town Center Drive.
Topics vary and include guest speakers, resources and open discussion with the goal of helping to empower and support women. RSVP by calling 702-233-7155.
SHOW OFFERS SPONSORSHIPS TO BENEFIT AUTISM FOUNDATION
Blue Man Group Las Vegas at Monte Carlo is offering exclusive sponsorship packages for its Grant a Gift Autism Foundation benefit performance. On June 14, the group is set to host a sensory-friendly show, suitable for children with autism spectrum disorders, with a portion of the proceeds benefiting the nonprofit.
Limited sponsorship packages are available. The tiers of financial support are The Royal Package, The Sapphire Package, The Navy Package, The Cobalt Package, The Indigo Package and The Steel Package, ranging in price from $36 to $3,500. Those interested in securing a sponsorship can contact Lynda Tache, Grant a Gift Autism Foundation's founder and executive director, at ltache@grantagiftautismfoundation.org or 702-564-2453.
HEALTH DISTRICT LAUNCHES NEW SITE
The Southern Nevada Health District with the support of community partners, including the UNLV School of Nursing, UNLV School of Community Health Sciences, Dignity Health-St. Rose Dominican, University of Nevada School of Medicine, and United Way of Southern Nevada, has launched the Healthy Southern Nevada website. The site offers information on community health and population data available to planners, policy makers, and community members to use as a tool for conducting community assessments, strategic planning and community health improvement and advocacy activities.
Visit healthysouthernnevada.org.
JACK IN THE BOX RAISES MONEY TO SUPPORT ASSOCIATION
Four franchises comprising 57 Jack in the Box locations in Southern Nevada teamed with customers to raise $29,516 to help save and improve the lives of people fighting muscle disease during the 33rd annual MDA Shamrock program to benefit the Muscular Dystrophy Association.
From March 1 to March 31, Jack in the Box locations in Southern Nevada participated in the nation's largest St. Patrick's Day fundraiser in which customers and associates purchased an MDA Shamrock at checkout for a $1, $5 or a larger contribution.
Visit mda.org/shamrocks.
FREE MEDICARE INFORMATION SESSIONS PLANNED
A free Medicare Information Session is set for 2 p.m. June 9 at the Rainbow Library, 3150 N. Buffalo Drive. Call 702-507-3716.
A second session is planned for 2 p.m. June 17 at the West Charleston Library, 6301 W. Charleston Blvd. Call 702-507-3964.
Representatives from the Nevada State Health Insurance Assistance Program, Senior Medicare Patrol and Medicare Improvements for Patients and Providers Act are set to be on hand to answer questions.
STROKE AWARENESS OPEN HOUSE SET AT VALLEY HOSPITAL
A free Stroke Awareness Open House is planned from 9 to 11 a.m. May 28 at Valley Hospital, 620 Shadow Lane.
In honor of Stroke Awareness Month, the community is invited to an open house to learn about the many facets of stroke. Activities include blood pressure checks, stroke risk assessments, stroke education, healthy eating tips and understanding the connection between diabetes and stroke.
FREE WEIGHT LOSS SURGERY SEMINAR PLANNED
A free weight loss surgery informational seminar is planned at 10 a.m. May 30 at the Surgical Weight Control Center, 3802 Meadows Lane. Anyone considering weight loss surgery, including gastric sleeve, lap band or gastric bypass, or who would like to learn more about the various surgeries, is invited to attend an upcoming seminar presented by Dr. Jim Atkinson or Dr. Darren Soong. All surgeries are performed at Desert Springs Hospital. Registration is required by calling 702-313-8446.
CROHN'S AND COLITIS COMMUNITY WALK SCHEDULED
The Take Steps for Crohn's & Colitis community walk is set from 9 a.m. to noon May 30 Exploration Peak Park, 9700 S. Buffalo Drive.
The event is the major fundraiser for the nonprofit Crohn's & Colitis Foundation of America-Las Vegas Chapter. The walk and companion activities include live music, food, kids entertainment, vendor booths, educational materials and more. On-site registration begins at 9 a.m. with the walk at 9:30 a.m.
Each year, the local Crohn's and Colitis group recognizes a child or teen with one of the conditions to act as the event's Honored Hero to inspire and be an example to others with digestive diseases or IBD. This year's Honored Hero is 18-year-old Brittany MacDonald, who has been struggling with Crohn's disease for seven years.
The event is free and open to the public. A $25 per person donation is encouraged. Registered team members and attendees who donate will receive a wrist band for free food and other refreshments.
Visit cctakesteps.org/lasvegas.
SUMMER HEALTH FAIR SET AT CENTENNIAL HILLS HOSPITAL
A free Summer Health Fair is scheduled from 11 a.m. to 1 p.m. May 30 at Centennial Hills Hospital, 6900 N. Durango Drive.
In addition to dozens of vendors offering health and wellness information, free screenings will be available for blood pressure, glucose and cholesterol. Fasting is recommended for glucose and cholesterol screenings, and the line for cholesterol screenings is to end at 12:30 p.m.
Other activities include a Kids Corner with face painting and balloon fun, refreshments, giveaways, raffle prizes, a donation drive to benefit US Vets and a blood drive to benefit the American Red Cross from 10 a.m. to 2 p.m. To schedule a blood donation, visit redcross.org/blood.
MEDICAL SOCIETY ACCEPTING NOMINATIONS FOR WINGED HEART AWARD
The Clark County Medical Society announced that it is accepting public and peer-to-peer nominations for the Third Annual Winged Heart Award, through May 31. Established in 2013 by former CCMS President Dr. George Alexander, the honor recognizes outstanding nurses and nonprofit organizations that are dedicated to improving health care in Southern Nevada.
Nominations are accepted at clarkcountymedical.org/nominations.php, or a form can be downloaded and sent to janice.poblete@clarkcountymedical.org. Nominees will be invited to attend the 60th anniversary Presidential Installation Dinner & Awards Ceremony June 27 at the World Market Center, 495 S. Grand Central Parkway, Suite 223.
VOICES FOR A CURE EVENT FEATURING TERRY FATOR SCHEDULED
The Arthritis Foundation is set to host its annual Voices for a Cure benefit starring headliner Terry Fator at 7:30 p.m. June 4 at The Mirage, 3400 Las Vegas Blvd. South. The event is to raise money to help improve lives through leadership in the prevention, control and cure of arthritis and arthritis-related diseases.
A VIP reception is planned from 5 to 7 p.m. with food and cocktails. This year's event features three honorees including 6-year-old Youth Honoree Janaya Cosio, who was diagnosed with systemic juvenile rheumatoid arthritis at 18 months; Adult Honoree Jesenia DeLaCruz, diagnosed with lupus as an adult; and Medical Honoree Dr. Christianne Yung, rheumatologist.
In addition, Clark County commissioners are set to proclaim June 4 as Terry Fator Day in Clark County.
VIP tickets are $200, and general admission tickets are $75. Visit voicesforacurelv.org or contact Crystal Schulz at the Arthritis Foundation's Las Vegas office at cschulz@arthritis.org or 702-367-1626.
POWER OF LOVE GALA TO BENEFIT KEEP MEMORY ALIVE
Keep Memory Alive's 19th annual Power of Love Gala is set for June 13 to raise funds for the Cleveland Clinic Lou Ruvo Center for Brain Health, 888 W. Bonneville Ave. The event is set to feature Italian tenor Andrea Bocelli and friends and include live auctions, wine and cocktails, and cuisine by celebrity chef Wolfgang Puck.
Tickets are on sale at keepmemoryalive.org/pol. Call 702-263-9797 or email events@keepmemoryalive.org.
CANCER SUPPORT NONPROFIT TOUR SET TO COME TO VEGAS
Brides Against Breast Cancer is a national nonprofit that tours the country selling donated wedding gowns with the proceeds going to programs and services for people who are affected by cancer.
The Nationwide Tour of Gowns is set to make a stop on June 21 at Emerald Queensridge, 891 S. Rampart Blvd. Vendors, discounted gowns, swag bags, giveaways and more are planned. A VIP event is planned from 11 a.m. to 2 p.m.
Visit tinyurl.com/vegasbridesagainst.
UNLV FACULTY DENTAL PRACTICE OPENS
The Faculty Dental Practice at the UNLV School of Dental Medicine is open at 1700 W. Charleston Blvd., Building D, Suite 157.
In its fifth year, the practice offers a wide variety of professor-dentists seeing patients from the community, specializing or emphasizing practice in oral surgery, orthodontics, TMJ, oral pathology, periodontics, endodontics, aesthetic dentistry, implants, complex restoration, dentures and more. All doctors are Dental Board-licensed and engaged in teaching the dentistry they practice in the facility daily. As they are part of the university, they employ all of the latest clinical techniques using the latest, cutting-edge technology at fees similar to their colleagues in the community. Call 702-774-8000.
FAMILIES ASKED TO TAKE SUNDAY DINNER PLEDGE TO SUPPORT SENIORS
Bonnie Reppert, owner of the Home Instead Senior Care office serving Las Vegas, Henderson and Boulder City, is asking families to take the Sunday Dinner Pledge and commit to scheduling regular meals with senior loved ones. For every pledge made, the Home Instead Senior Care Foundation will donate $1 to Meals on Wheels (up to $20,000) to help ensure that all seniors have access to healthy, nutritious meals.
Also included in the Sunday Dinner Pledge program is a year's worth of healthy, easy-to-make recipes and shopping guides to help make family meals a positive experience for all generations.
Visit tinyurl.com/sundinnerpledge.
HEALTH GROUP LOOKING FOR RESIDENTS' INPUT
HealthInsight, a private nonprofit organization working to improve health care in Nevada hospitals, doctor's offices and nursing homes, needs the public's input to improve the health care experience.
The group is creating a Patient and Family Advisory Council to better understand the health care system from the patient's viewpoint. Patients, families and caregivers participating in the council will share their personal stories and health care experiences.
People of all backgrounds are encouraged to apply. Contact Gina Pirozzi at gpirozzi@healthinsight.org or 702-933-7326.
BETTER BREATHERS CLUB MEETS MONTHLY
The Better Breathers Club is set to meet the second Tuesday of the month at Centennial Hills Hospital, 6900 N. Durango Drive. This educational and social support group is for people with lung disease, their loved ones and caregivers. A light lunch and snacks are planned.
Call Henry Clay at 702-835-9898.
FREE STD TESTING AVAILABLE
Free weekly STD screenings are available at the Gay and Lesbian Center of Southern Nevada and the Richard Steele Boxing Facility. Visit snhd.info/sexual-health-clinic.
STROKE SUPPORT GROUP PLANS MEETINGS
The Stroke Support Group is set to meet at various times monthly:
From 3 to 4 p.m. the fourth Thursday of the month at Summerlin Hospital Medical Center, 657 N. Town Center Drive, 702-233-7061.
From 3 to 4 p.m. the second Tuesday of the month at Centennial Hills Hospital, 6900 N. Durango Drive, 702-629-1309.
From 10 a.m. to noon the first Saturday of the month at the South Magna Conference Center, south of the Desert Springs Hospital main entrance, 2075 E. Flamingo Road, 702-369-7560. Recommended parking is off Bruce Street. Lunch is provided.
From 10 to 11:30 a.m. the fourth Wednesday of the month on the fourth floor of Valley Hospital, 620 Shadow Lane. Call 702-388-8441 or 702-388-4619. Light refreshments will be served.
FREE BLOOD PRESSURE CHECKS TO BE OFFERED FRIDAYS
Free blood pressure checks are set to be available from 10 a.m. to 2 p.m. Fridays at the Southern Nevada Health District's main facility, 330 S. Valley View Blvd.
Visit southernnevadahealthdistrict.org.
SOUTHWEST MEDICAL ASSOCIATES TO HOST WEIGHT MANAGEMENT GROUP
The HEW/Weight Management Support Group is planned from 8:30 to 9:30 a.m. Mondays at the Southwest Medical Associates Lifestyle Center-West, 8670 W. Cheyenne Ave., Suite 105. Discuss nutrition and exercise and get tips for weight loss.
To register, call 702-877-5356.
SUMMERLIN HOSPITAL TO HOST STROLLER STRIDES CLASS
A new Stroller Strides Fit4Mom class is planned from 4 to 5 p.m. Wednesdays on the campus of Summerlin Hospital Medical Center, 653 N. Town Center Drive.
Stroller Strides is a total fitness program that moms do with their babies. Activities include power walking/jogging and intervals of strength and body toning exercise using exercise tubing, a stroller and the environment. The class is taught by certified fitness instructors with specialty training in the pre- and postnatal woman. Instructors weave songs and activities into the routine designed to engage and entertain the babies.
Registration is required. To enroll, visit lasvegas.fit4mom.com.