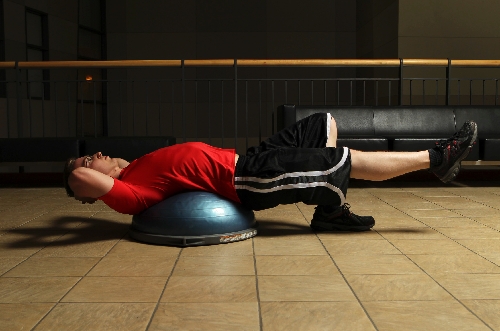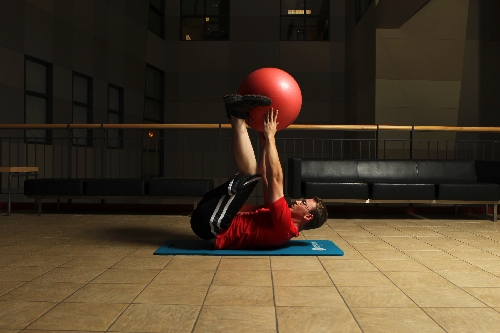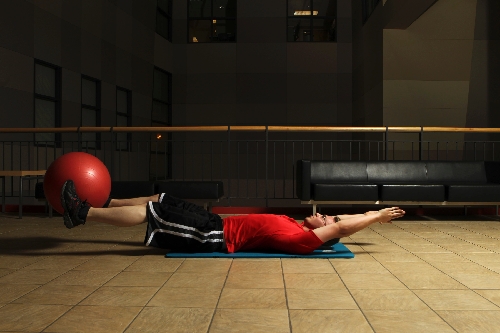 'One, two, three. No. Let me start again. One, two, three, four, five. No, wait, I'll get it this time. One, two
Do others tend to lose count as they try to tally how many abdominal muscles they have?
Anatomy books will tell you we have eight muscles that make up the rectus abdominis.
If you want those muscles to mesmerize others, here are a couple of more core exercises to add to your inventory.
Why is it called the core anyway? It's not a cliché created as a propaganda scheme to sell you more exercise junk that winds up in your closet.
The body's core is labeled such because it is the body's center of gravity and the beginning of all movement. Yes, I said, "all movement." A weak core means a weak body.
Here's a quick review of the principles to follow when working your core – activation, stabilization and progression.
Activate your core by drawing the belly button in.
Make your core stabilize your body through whatever movement you're doing. This means don't swing; let momentum do the work for you.
Progress your exercises to challenge your stabilization. Try it with weight, on one foot or by combining exercises.
To make those abs more visible, you also must pay attention to diet and regular cardio exercise. That helps your body naturally metabolize fat for energy.
The exercises in today's column are progressed forms of other exercises. If you can't perform a plank, then these exercises might be a little too advanced. Learn the plank and the traditional leg lifts before attempting these exercises.
See my earlier columns on planks and leg lifts at www.lvrj.com/trainer.
The Bosu ball is a versatile piece of gym equipment. I use it to condition upper and lower body as well as the core. There are a few other total-body exercises you can do with a Bosu or Swiss ball.
The first of today's exercises is a two-for-one deal. It combines a leg lift with an abdominal crunch. Having your lower back on the ball will keep it in a safe position while you perform the exercise. The crunch with leg lifts tends to make those with even the most conditioned cores shudder as the core tries to stabilize through the movements.
The ball hand-to-feet pass is good for building core stability. It requires the lower back to remain contracted during the exercise to stabilize the spine. It also works the transverse abdominis, obliques and inner thighs.
Chris Huth is a Las Vegas trainer. You can contact him at702trainer@gmail.com. Before beginning any exercise program, consult your physician.