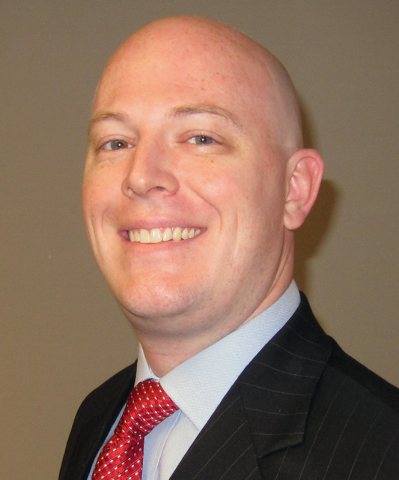 Tonsils, everyone is born with them, but what do they do?
"Nobody really knows exactly how they work or what their function is," says Dr. Ryan Winters, a board-certified Otolaryngologist Head and Neck Surgeon. And he ought to know as the author of more than 35 peer-reviewed publications and book chapters. Winters also helped discover a genetic syndrome named after him, the Guarisco-Winters syndrome.
Tonsils are described as glands, lymphoid organs, structures and/or lymphatic tissue depending on where you read the description. The round areas we commonly refer to as our tonsils, located on either side of the throat are called Palantine tonsils. Adenoids, (pharyngeal tonsils) are the tonsils no one sees, because they are located where the throat meets the sinus cavity behind your nose. And who knew? We even have lingual tonsils that are found at the base of our tongues.
Because the location of all these tonsillar areas forms a ring (Waldeyer's Ring) around our throat and airway, experts believe that tonsils are the first-line defenders of our respiratory and digestive systems.
"Probably, the prevailing theory is that it is a collection of white blood cells and it is part of the lymphatic system," Winters says. "They do not appear to have an active role in the immune system."
As to why tonsils exist in the throat, Winters explains the current thought is because infants explore their environment by putting everything in their mouth.
Tonsils may be designed to prime a baby's immune system. They may allow the infant's immune system to start to develop on its own and provide a smooth transition as maternal protective antibodies wane.
"That sounds like a really nice theory but as far as I know, it's just a theory. But it's the best one we've got," Winters says. "We don't have a great answer as to what they (tonsils) do or why they exist."
WHAT HAPPENED TO TONSILLECTOMIES?
The reasoning behind a child needing a tonsillectomy has changed, too. With better data collection, physicians found that children responded relatively well to antibiotics as an alternative to surgery.
"The number of tonsillectomies performed for recurrent throat infections has decreased and is reserved for the most severe, recurrent infections," says Dr. Anita Henderson, associate medical director for the department of pediatrics at Southwest Medical Associates.
"Children with frequent mild to moderate infections may get some benefit initially after a tonsillectomy, but this is outweighed by the risks inherent in a surgical procedure," Henderson says. "Over time, it's been shown that the rates of recurrent throat infections are similar between the surgical and nongroups in this population."
In 1959, approximately 1.4 million tonsillectomies were performed in the United States. Currently, this number has dropped to about 530,000 procedures performed annually on children younger than 15, according to the NIH, (National Institutes of Health.)
Thirty years ago, approximately 90 percent of tonsillectomies in children were done for recurrent infection; now it is about 20 percent for infection and 80 percent for obstructive sleep apnea, according to the American Academy of Otolarynology-Head and Neck Surgery, the professional association of ear, nose and throat surgeons.
"Tonsillectomies are now usually indicated when there are signs of significant obstruction of the upper airway, which results in problems in getting enough oxygen to the body or causing significant impairment in swallowing," Henderson says.
Donna Milner, board-certified pediatric emergency room physician at the Children's Hospitals and Clinics of Minnesota, says there are three tonsil events that commonly bring children to an emergency room:
■ Strep throat with enlarged tonsils and difficulty swallowing is the most common.
■ Infectious mononucleosis, which may come as a surprise to parents.
"The early presentation of mono is tonsillitis and it can be an extreme tonsillitis," Miller says, noting that a child might have serious problems swallowing or staying hydrated.
■ Peritonsillar abcess or quinsy or peritonsillar cellulitis are considered deeper infections that can be lethal if left untreated.
TONSILLECTOMIES IN ADULTS
Adult tonsillectomies have been traditionally harder to track because they are often combined with other surgeries, such as uvulopalatopharyngoplasty, or UPPP, a mouthful of a name, pardon the pun, for a surgery that includes the removal of the uvula, tonsils and excess pharyngeal tissue usually done to try to alleviate snoring.
(An interesting historical side note: It is commonly thought that George Washington died from a peritonsillar abscess in 1799, at the age of 67. Recommended treatment at the time included multiple bloodlettings, which probably hastened Washington's demise.)
Researchers led by Dr. Meena Seshamani in 2014 examined 36,000 cases of adult outpatient tonsillectomy insurance database cases nationwide. The study found that while children often experience few complications of pain, hemorrhage and dehydration with tonsillectomies, higher incidence rates, primarily of pain, are reported in adults.
"The reason it hurts is when you take the tonsils out, it's a big area of exposed muscle in the back of the throat that hurts a lot," Winters says.
Experts offer differing reasons for the reported adult complications. Children comply better with post-op resting recommendations while adults are more likely to not allow themselves enough recovery time. Scar tissue from repeated infections makes the tonsils more difficult to remove in adults. Or maybe kids are just more resilient.
"People become more perceptive and aware of pain as we get older so pain control becomes more of an issue as you age," Milner says. "Not that children don't feel pain, but they don't perceive it the same way necessarily. For instance, infants consider anxiety pain. Adults don't."
Winters offers a more personal answer as to why tonsillectomies are harder on adults.
"I can tell you I was a young adult when I had mine out and I had a long recovery time," remembers Winters. "Part of it honestly is — kids are tougher than adults. I don't have a real reason why kids recover so much faster but I will agree that they definitely do."
What are tonsil stones?
Crypstsand stones sounds bad but are fairly common.
In this case, crypt is the name given to the deeper crevices within the normal structure of the tonsil. It is not the name of a gang.
The debris that can appear as white or yellow bumps in those crypts and are sometimes mistaken for a strep infection are called tonsil stones or tonsilloliths.
Tonsil stones can be asymptomatic or over time they can harden and sometimes calcify. Stones may contribute to a distinctive bad breath and can be accompanied by a sore throat.
People often feel that they have something stuck in their throat and try to "cough it up," which can effectively jar loose the stone. Gargling with warm salt water can ease a sore throat and may help dislodge the stone.
Because tonsils are delicate tissue, it is wise to seek a doctor's advice before trying to remove stubborn stones with a cotton swab, clean finger or one of the many devices on the internet.