With change coming Jan. 1, how else can Nevadans limit pain?
December 14, 2017 - 11:29 am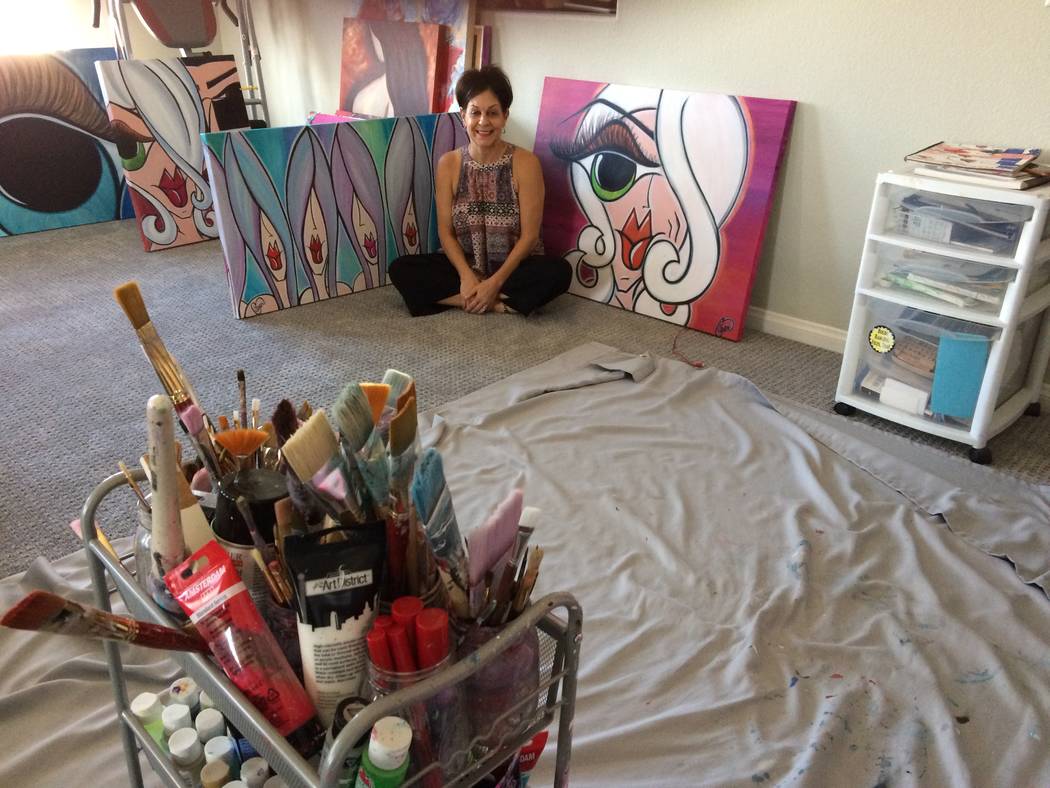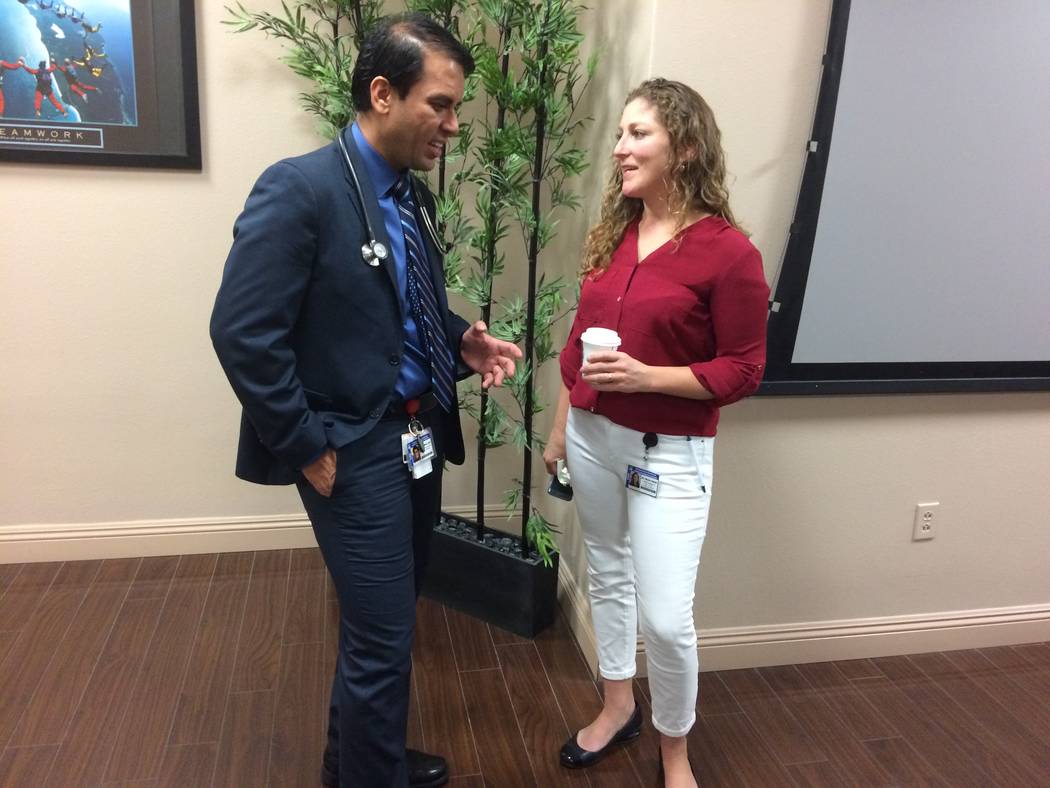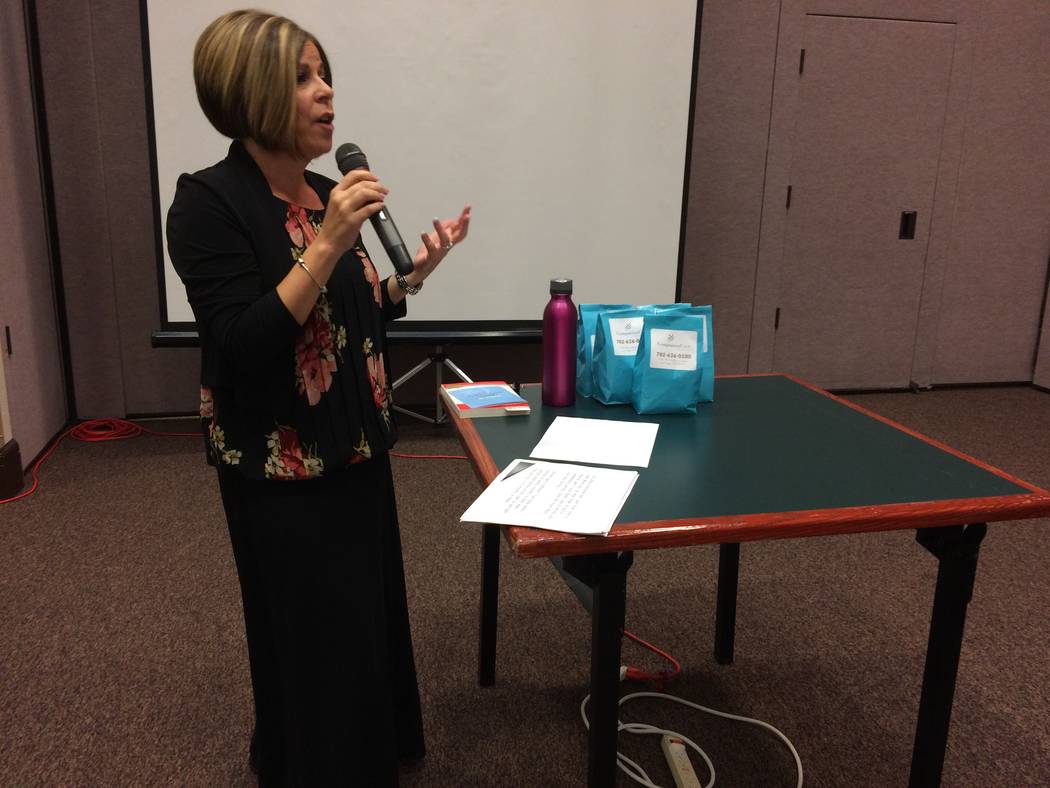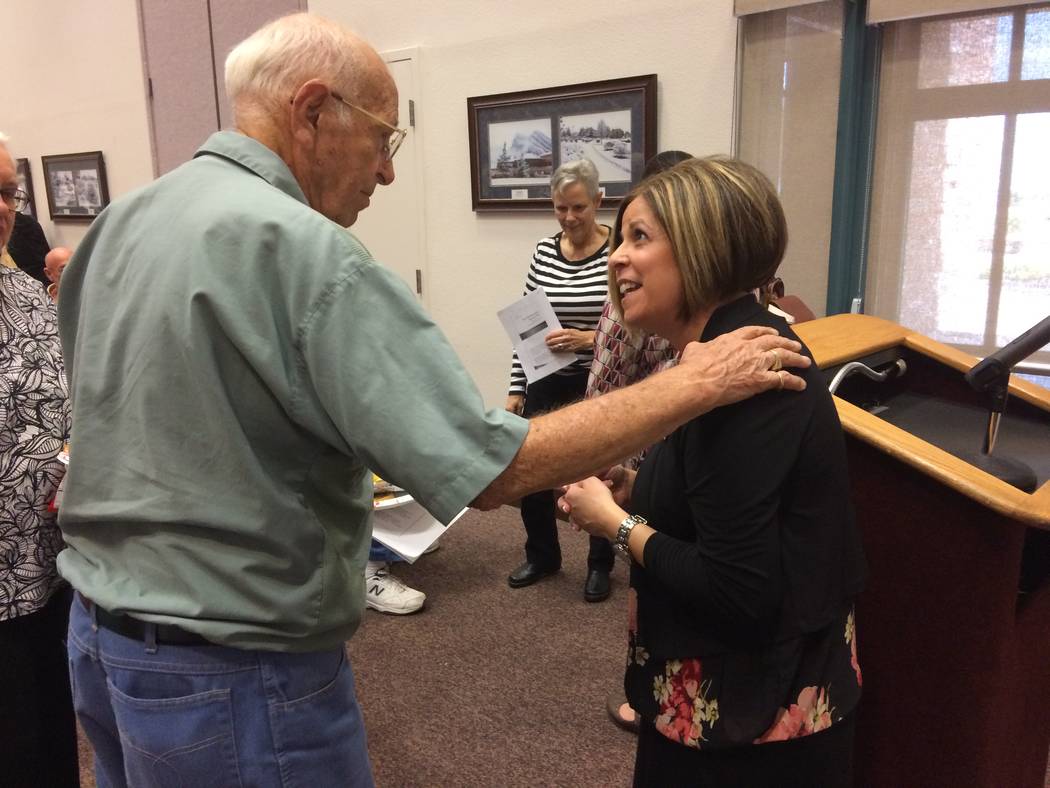 The rules governing how Nevada doctors can prescribe addictive opioids such as Lortab, Percocet and OxyContin are set to become more complicated and stringent Jan. 1, fueling concerns among longtime users who say they need the drugs to combat pain.
That raises a key question: Are there other ways to address pain?
The answer is yes, Julie McIntosh, a nurse who works in hospice care at Compassion Care Hospice, told Sun City Summerlin residents. One is exercise.
"We don't have a test for pain," she said. "We can do MRIs, we can do CAT scans and blood work, all these tests, but (there's) nothing definitive. As a nurse, I know that someone's blood pressure will go up, their heart will speed up if they're in pain, but with chronic pain, the body learns to get used to that. So somebody may be in a great deal of pain, but their blood pressure is perfectly normal."
Years ago, doctors might tell people who had no reason to have pain that it was all in their head. Today, those complaints are taken seriously, and the reasons for the pain are explored. Not all pain comes from physical maladies. Negative feelings can amplify pain, McIntosh said.
"It affects how the brain perceives the pain signals that we're getting," she said. "So not only are our natural painkillers low, but we feel the pain at a greater level."
A person may have a respite if a friend tells a joke, McIntosh said. Laughter, she said, can circumvent the pain message to the brain.
Dr. Dhaval Shah is from India, where plant-based remedies are the norm. He spoke about marijuana.
"When I got sick, my mother would treat me," he told attendees. "She'd used different herbs, and they worked. So I am a big believer in alternative medicine even though I'm a (traditional) doctor; I believe there are herbs that can be as effective as modern medicine.
Marijuana has amazing inflammatory actions and pain suppression," he continued. "I have treated so many patients who are on so many pain medications; I say to them, 'OK, you're on four different pain medications; let's drop two of them,' and I put them on marijuana gummy bears. Instead of popping an opioid pill, take a gummy bear. It works very effectively."
Nevada is one of eight states where any consumer can buy marijuana. More than 15 other states allow marijuana use, but only for medical purposes.
Other ways to deal with pain are nonmedical. A hot shower can help with muscle aches. Rosemary, when it's blooming, releases a scent associated with contentment and can promote better breathing. And speaking of breathing …
"We tend to breathe very shallowly, using only the top third of our lungs," McIntosh said. "That's not a good exchange of air. If you just take a few deep breaths, it can really bring us to a deeper sense of relaxation."
Visualization can take one to a quiet spot, such as a the beach. Don't just see the ocean, McIntosh said, but feel the sand between your toes and the sun on your face, smell the salty air, hear the seagulls.
"The more you can visualize and use each one of your senses, the deeper the sense of relaxation you'll feel," McIntosh said.
Summerlin resident Caryn Citron can attest to the power of meditation. She was afraid of becoming addicted to her pain medications after a stroke landed her in the hospital. She turned to creating art. Citron likened her hours of painting to meditation. It lessened her pain to the point where she weaned herself off those medications.
"Before she started the painting, she would just sit in a dark room or go straight to bed," Ron Citron recalled of how his wife coped with the pain. "But since painting and yoga, it seems to (be manageable)."
Contact Jan Hogan at jhogan@reviewjournal.com or 702-387-2949.
Lawsuit
Nevada Attorney General Adam Paul Laxalt in September announced a new step in his investigation with 40 attorneys general to help address the opioid crisis in Nevada.
Participating attorneys general have served investigative subpoenas for documents and information on prescription opioid manufacturers Endo, Janssen, Teva/Cephalon, Purdue Pharma, Allergan and their related entities, as well as a supplemental civil investigative demand on Purdue Pharma.