Henderson 18-year-old dances her way top national honor
August 11, 2016 - 5:00 am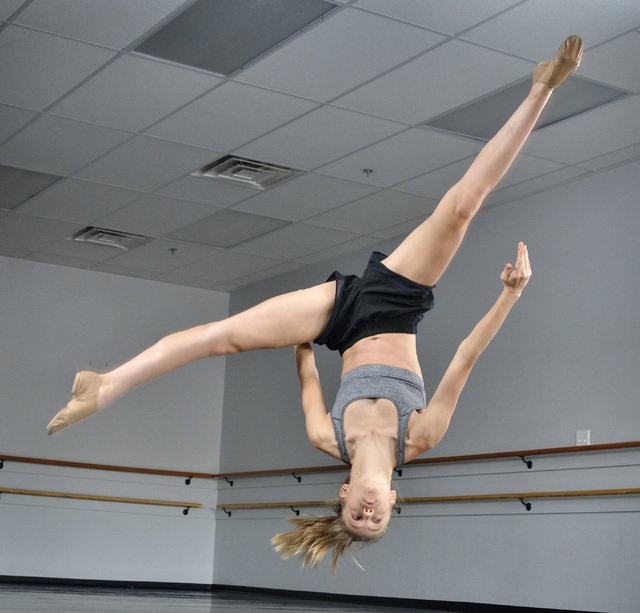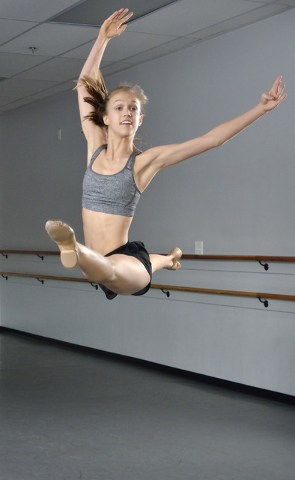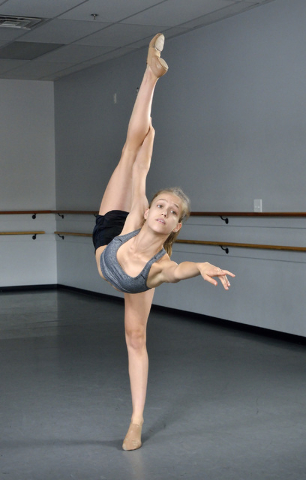 Paige Bremner may get nervous right before a show or competition, but the moment she hits the stage, she is lost in the dance routine.
"You can just watch the music take over her," said Jane Maurer, Bremner's dance instructor.
It was no different when Bremner was performing for judges at the Rainbow Nationals in Wisconsin on July 6. Even though the stakes were higher, she decided to just focus on her dancing. As a result, Bremner, 18, won the Senior National Dancer of the Year at the competition.
"I was really excited," she said. "It was kind of a high."
The moment was nearly five years in the making. Before diving into dance, Bremner started out doing gymnastics.
"But sometimes it scared me," she said. "I never felt confident doing it."
She decided to switch to dance instead, and when she was 13, she joined Astudia Dance World, 270 E Horizon Drive.
"She was one of our first students," said Maurer, who owns the studio. She added it wasn't long before she noticed something about Bremner.
"She had passion," Maurer said. "She would light up when she got on stage. She belonged there."
Bremner spent time working through challenges, and by the studio's first recital a few months later, Maurer thought she was ready to start competing.
"She started in January (of 2011), and her first competition was February the following year," Maurer said. "That's a pretty quick turnaround. Usually (dancers) get a little more experience under their belt."
Bremner entered the world of dance competitions doing a variety of solo, duet, trio and group numbers.
"She's done about 30 competitions now," Maurer said.
With more competitions came more practices.
"I probably dance close to 18 hours per week," Bremner said.
Earlier this year, Bremner, along with some of the other girls from the dance studio, attended the regional qualifier for Rainbow Nationals.
"From there, she got an invite to nationals," Maurer said.
For the competition, Bremner prepared two more solo dances, one to the song "Can't Help Falling In Love." She said she always knew there was a chance she could win solo of the year.
"I think she really wanted it because it was her senior year," Maurer said of the Foothill High School student.
As the judges announced the finalists, Bremner's name was in the top six. She was inching closer to her goal.
When they finally announced her as the winner, she said she was surprised.
It was her solo to "Can't Help Falling In Love" that really shined for her, she said.
Maurer added that this is not only a great opportunity for Bremner but also a huge accomplishment for the studio. "Especially since how new we are," she said.
While Bremner might not know her future for competitions, she does know her future for dance: She was recently accepted into UNLV and will pursue a Bachelor of Fine Arts degree.
"I would like to be a dance teacher some day," Bremner said.
That is a role she is somewhat preparing for, as she has been helping assist the younger students at her school.
"I like making connections with them," she said.
For more on Astudia Dance World, call 702-451-8054 or visit astudiadance.com.
To reach Henderson View reporter Michael Lyle, email mlyle@viewnews.com or call 702-387-5201. Find him on Twitter: @mjlyle.