Henderson man eats 30 hot dogs in 10 minutes FTW — PHOTOS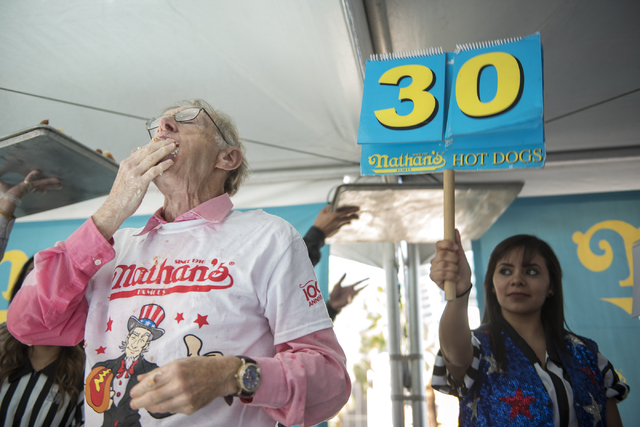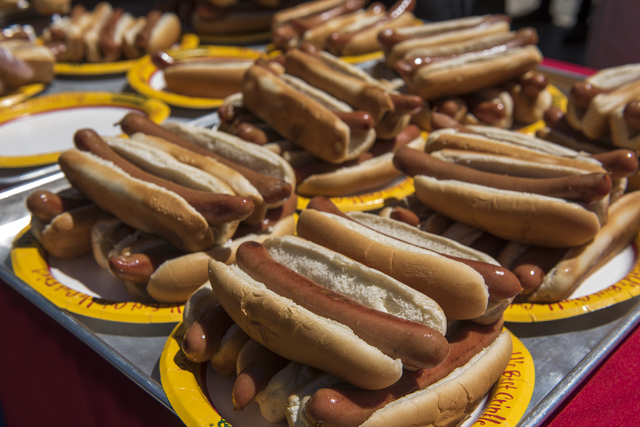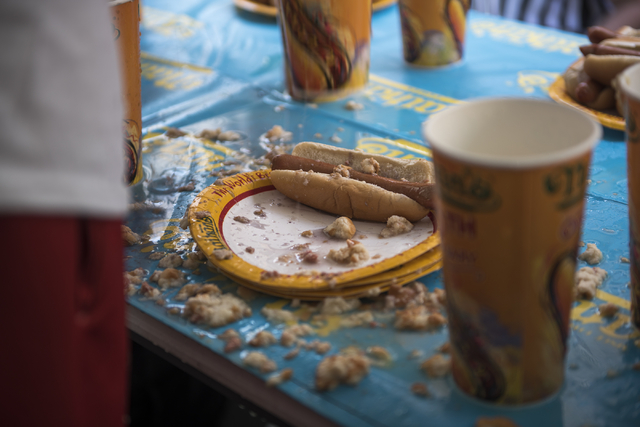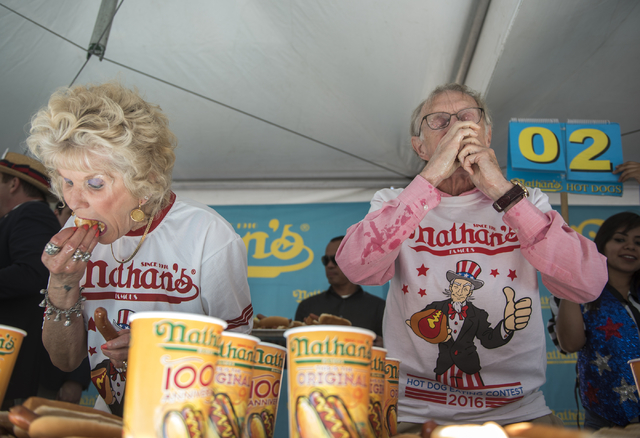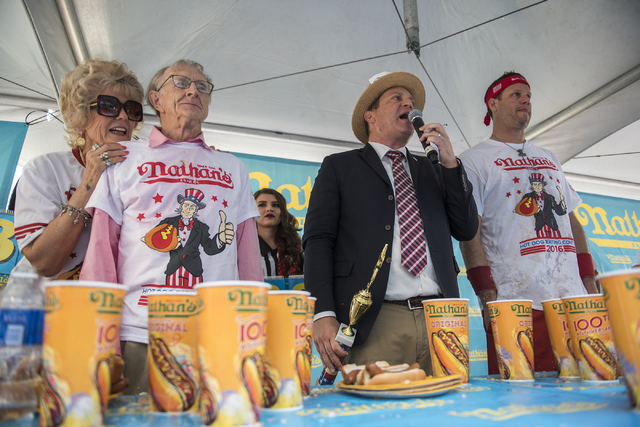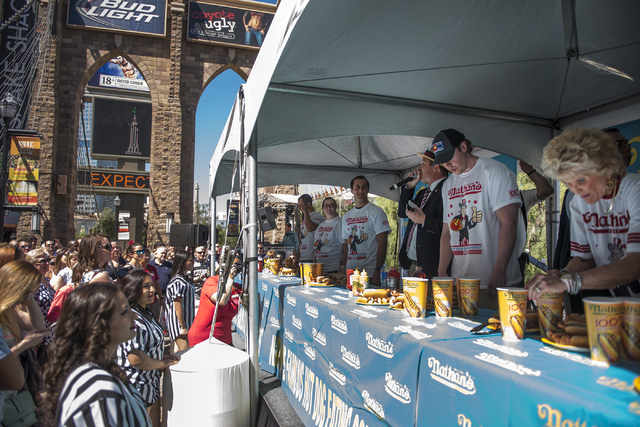 Rich LeFevre and his wife, Carlene, left their Henderson home to grab a hot dog Saturday.
He stopped at 30, but it only took him 10 minutes.
The couple competed in Nathan's Famous Hot Dog Eating Contest at New York-New York hotel-casino, and now Rich will be heading to Coney Island to compete against the nation's best professional eaters on July 4th.
Rich LeFevre won the men's division, and Michelle Lesco, the No. 7 ranked woman in the professional eating world, won the women's division by downing 28 hot dogs.
The regional competitions around the U.S. lead up to the July 4th final, heralded as the 100th competition since 1916, "the year Nathan Handwerker opened the legendary restaurant," according to a news release.
"There is no greater anniversary than the 100th birthday of Nathan's Famous," says Major League Eating emcee Sam Barclay, "and there is no greater honor in sports than competing at Coney Island on the Fourth of July."
The reigning women's champion, Miki Sudo, is from Las Vegas.