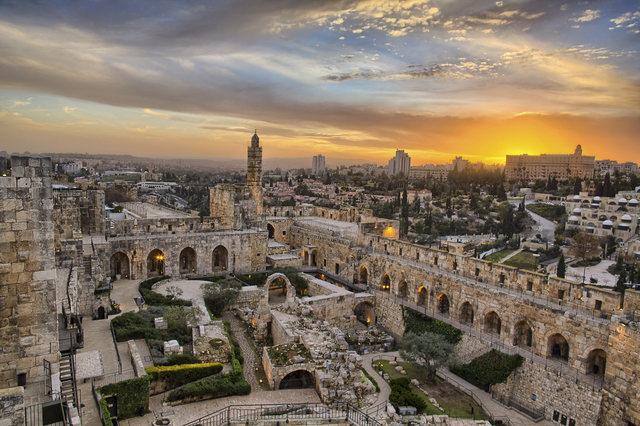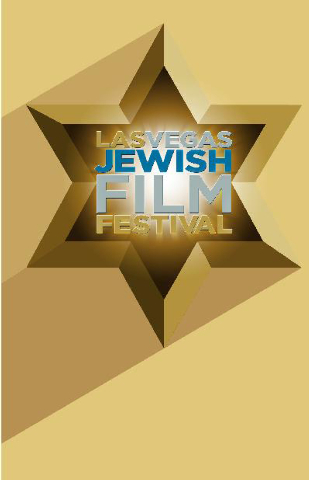 Jewish film fest returns Saturday
Everything from the bawdy comedy of Vegas regular Sophie Tucker to the horrors of the Holocaust are on the bill during the 14th annual Las Vegas Jewish Film Festival.
The fest kicks off with a 7 p.m. Saturday screening of the National Geographic documentary "Jerusalem" at Brenden Theatres at the Palms, 4321 W. Flamingo Road. Narrated by Benedict Cumberbatch, the film takes an intimate look at the city by following three families — Jewish, Christian and Muslim — as well as archaeologist Dr. Jodi Magness, who explores some of the area's historical sites.
"Night Will Fall," a documentary about footage that was filmed inside concentration camps and eventually shelved for decades, is set for a 7 p.m. Jan. 15 screening at the Century Theatres at the South Point, 9777 Las Vegas Blvd. South.
The rest of the festival, which runs through Jan. 25, will take place at the Adelson Educational Campus, 9700 Hillpointe Road.
Each movie will be accompanied by audience discussions moderated by filmmakers and/or related experts.
The other films scheduled for this week are the documentary "The Outrageous Sophie Tucker" (1 p.m. Sunday) and the euthanasia comedy "The Farewell Party" (3:30 p.m. Sunday), about residents of a Jerusalem retirement home who try to ease the suffering of their terminally ill friend.
Tickets for each screening are $10 and are available, along with a complete schedule and descriptions of all 11 movies, at www.lvjff.org.
Free concert If you need something to soothe your jangled post-holiday nerves, the Las Vegas Wind Quintet provides an ideal antidote with a free program of folk, light classical and other woodwind favorites. Enjoy the mellow melodies at 2 p.m. Saturday at the Charleston Heights Arts Center, 800 S. Brush St. For more information, call 702-229-6383.
Time to eat Brunch will be on the table beginning Saturday at Hearthstone at Red Rock Resort, 11011 W. Charleston Blvd. Dishes will include a poached duck egg and wild mushroom Benedict and roasted squash and asparagus quiche; drinks will include bottomless mimosas, bottomless bloody beers and bloody mary bottle service. Hours are from 10 a.m. to 3 p.m. Saturdays and Sundays.
Shrine Circus Las Vegas is such a Cirque du Soleil town you can forget what kind of circus it reinvented. For a refresher course, try the Shrine Circus at the Orleans Arena Thursday through Sunday. It has elephants, tigers, aerialists, a human cannonball and clowns that look like clowns. Tickets are $20 to $65 for 7:30 p.m. shows plus matinees at 11 a.m. and 3 p.m. Saturday and Sunday. Call 702-284-7777.
The Darlings
L.A.'s The Darlings are all about excavating the roots of rock 'n' roll, kind of like Social Distortion, one of the bands they've shared the stage with. Get a hard-driving history lesson in rock 'n' roll at 9 p.m. Saturday at The Dive Bar, 4110 S. Maryland Parkway. Tickets are $6; call 702-586-3483.