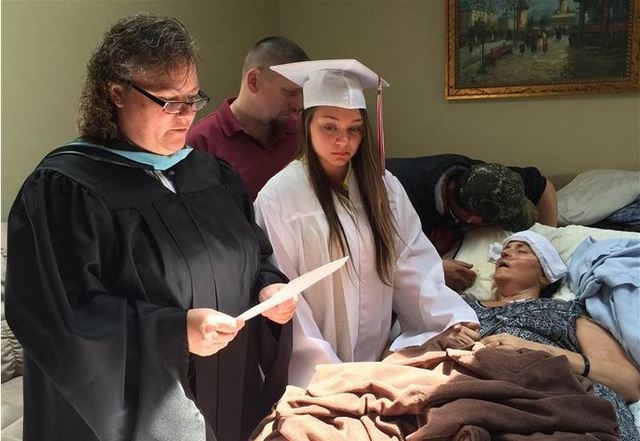 GLEN BURNIE, Md. — An Anne Arundel County high school arranged an unofficial, private graduation ceremony last week for a senior whose mother died Saturday. The ceremony took place on Thursday, just days before she died.
Megan Sugg told The Capital that Thursday's ceremony at her mother's bedside was hard, but she's glad her mom got to see her graduate from Glen Burnie High School.
Megan wore a gown and moved a tassel from one side of her cap to the other. Principal Vickie Plitt spoke of Megan's promising future.
Megan's mother, Darlene Sugg, had cancer.
School counselor Kristin Canevazzi says this is the first time Glen Burnie High has created such an event for a student with an ill parent, although there have been similar events for terminally ill students.
———
Information from: The Capital of Annapolis, Md., http://capitalgazette.com