All you need is air … and a little water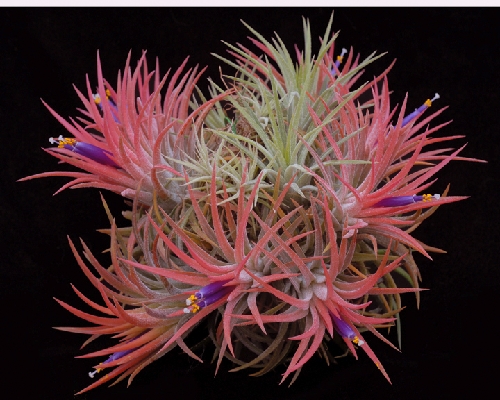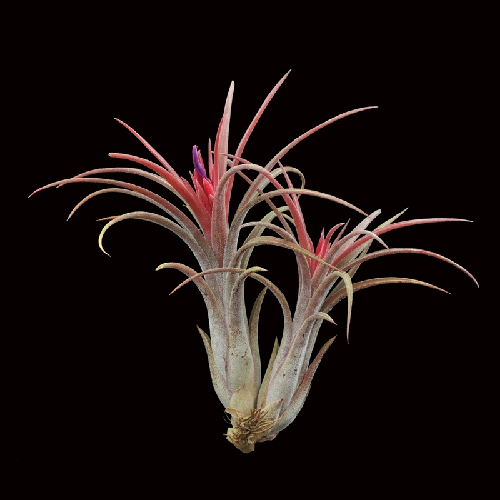 In the desert, where water is such a precious resource, having plants that require little more than air to survive would seem to be a natural solution.
Add in exotic looks and brightly colored blooms and they are perfectly suited to life in Las Vegas.
Meet the tillandsia.
"It's the perfect plant for people who want a combination of something that looks really interesting, isn't going to grow and take over the garden, and is easy to take care of."
Paul T. Isley III, president of the California-based Rainforest Flora, said the plants require only a little water and some sunlight to survive and thrive.
"If they have enough water and light, they will go on forever. They are amazing," he said. "They use less water than any other plants in the world."
Rainforest Flora has specialized in the import, raising and sale of tillandsia since the mid-1970s.
Isley was introduced to tillandsia by one of his friends, who was a teacher's assistant to a professor at University of California, Los Angeles, where he was majoring in economics.
"He had these strange, incredible things hanging in the patio. I couldn't believe they could exist like that."
Isley, who said he likes "anything that is really interesting and different," was immediately intrigued by the plants.
A few years later, after graduating, he was looking for a job where he could be self-employed. He didn't see anyone else trying to sell the plants, so he gathered up $400, found a guy with a Jeep Wagoneer and they headed down to Mexico and Guatemala, where the plants were prevalent, to gather some up.
"I glued them to a piece of wood and sold them at that Rose Bowl swap meet."
As the plants' popularity grew, Isley teamed up with friends to expand the business and began growing tillandias from seed. This would allow him to grow better plants and not harm the environment by removing existing plants.
Isley said it took much longer than the three to six years originally projected to grow the plants from seed. He said it's taken more like six to 25 years and he is now growing "really beautiful stuff."
His hybrids, in particular, "are bigger than the parents, have fantastic shapes and enormous blooms."
Named after a Finnish botanist, tillandsia are members of the bromeliad family and are epiphytes, meaning they don't need soil to survive. They absorb nutrients through the air, thus they are nicknamed air plants.
According to Isley, there are between 300 and 400 varieties of tillandsia. One of the more commonly known varieties in the United States is Spanish moss.
The best way to water a tillandsia, according to Isley, is to dunk the plant in a small container that has been filled with bottled drinking water or water that is low in dissolved solids and salts once every two or three days. Then, submerge it entirely and let it soak overnight in the covered container once every three weeks.
If the plants are outdoors, they can be soaked with a hose every time you water other plants, he said.
Misting is another option, but not the best — or recommended — solution, Isley added. Misting can cause the inner core of the plant to become too wet and rot.
The easiest way to check on the plants' welfare is to look at their leaves. Isley said the leaves will begin to curl up if they get dehydrated. If they get too dry, a simple soaking should alleviate the problem.
Isley said because of the high temperatures in the Las Vegas Valley (they do best when temperatures range between 30 and 80 F), tillandsias make better house plants.
And since they don't require soil and can be attached almost anywhere, they make good decorative accents. By attaching a Velcro dot to the plants and another on a decorative accent, you can switch them out easily, he said.
Isley also has written two books about tillandsia, "Genus Tillandsia" and "Tillandsia II."