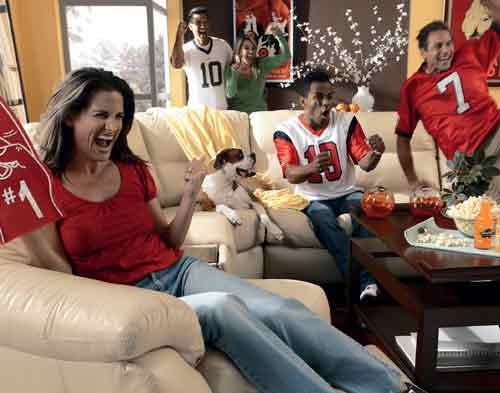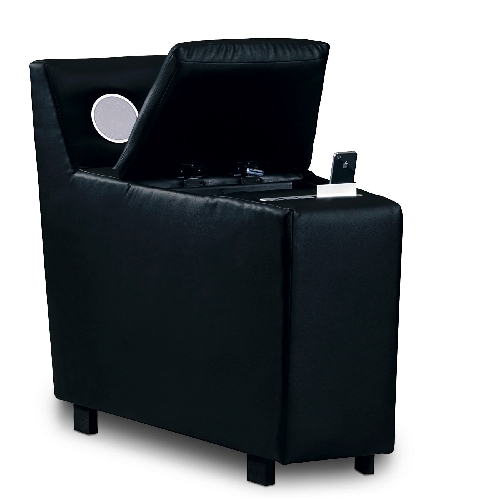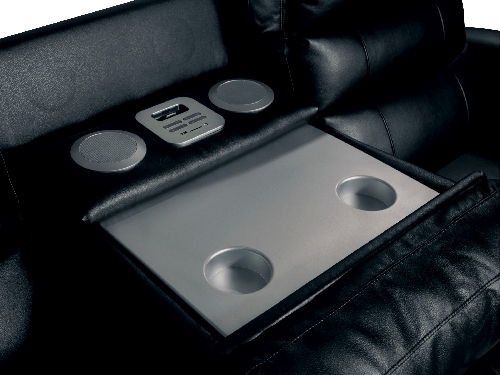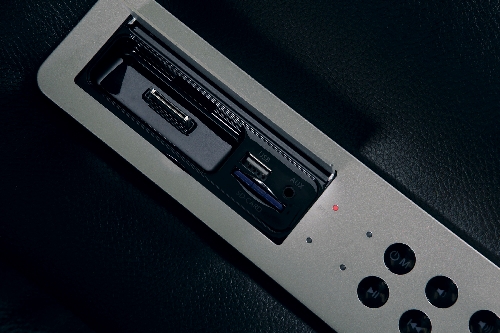 Football season is under way and true fans won't have to leave the comfort of their living rooms if they need to handle some business, talk to friends about the big game or even take a nap, thanks to a couple of innovative pieces by Lane Furniture.
The 100-year-old company recently debuted its new universal console and iRest sleep system, which blend technology and comfort with convenience to create an ideal and functional home entertainment system.
The console is a technology-infused piece that can sit beside or between any of Lane's chairs, recliners, love seats and sofas. It is equipped with built-in Bluetooth technology, giving consumers a central hub for networking their smartphones and tablets with a wireless-enabled television.
"The universal console integrates very well with our portfolio for use in the living room or anywhere around a television," said Bo Morrison, Lanes' director of merchandising. "We want to be at the forefront of creating a great experience in comfort, functionality and aesthetics."
In addition to features found in the company's other consoles, including hidden storage and built-in cup holders, the universal console provides ports to plug in smartphones, tablets and laptops, allowing users to access those devices' features through their television, along with a charging station and speakers.
"When you run it through our system, you can have a home theater in box - if you don't have 5.1 surround sound. Or you can incorporate it into the surround sound in your home," Morrison said.
He said they packed a lot of function into the console "not just for the sake of it, but we really want people to use it. They can charge their phone, tablet or laptop while sitting there. It makes it convenient."
The console also offers an optional grommet that accommodates a small table attachment, which can be hidden inside the unit when not in use.
One thing consumers don't have to worry about when using the console is how much power it uses. According to Morrison, the company has created low voltage transformers for all of its power mechanisms, including motorized recliners, and incorporates a GFI breaker on all plugs to prevent damage from any electrical surges.
"It's very low in the amount of power it pulls," he said.
The console, available in either a triangular wedge or straight rectangle in 300 fabrics and leathers, allows consumers to create a customized sectional unit.
"When all folded up it looks like any modular sofa," Morrison said.
When used in combination with a sleeper sofa, the console provides guests easy access to charge their electrical devices as well as use their phone, tablet or laptop as an alarm clock.
And that's where the company's new iRest system comes into play.
The system takes a very dense foam and infuses it with gel to increase comfort and support while eliminating the excess heat typically associated with sleeping on a foam mattress.
According to Morrison, the G Flex gel-infused mattress also eliminates one of the biggest complaints about sleeper sofas: that uncomfortable bar in the middle of the mattress.
"With the iRest sleeper system folded out you don't feel the bar," he said. "I have my in-laws coming in for the holiday, and they will be sleeping on an iRest system. I don't feel bad about that at all. It is extremely comfortable."
The solid foam's density gives it resilience for when it is folded inside the sofa.
"It goes back to its original form very fast," Morrison said.
The iRest system is available in all of Lane's sleeper sofas.