Art nouveau transcends the ages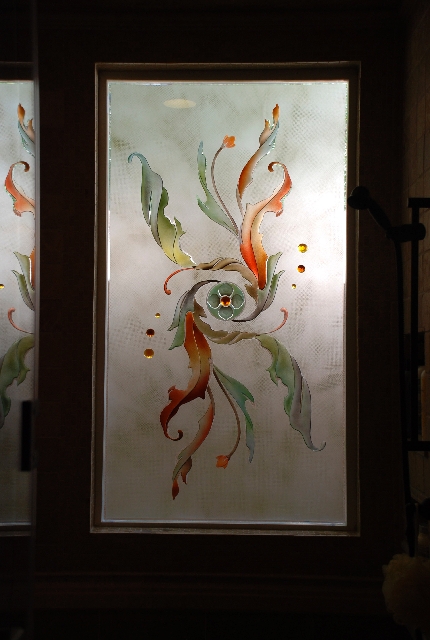 Once upon a time in a place called Beverly Hills there was a showroom owner who had always admired the elegance and beauty of art nouveau. One day inspiration led him to design and place a dining chair on the showroom floor conceived with that period in mind. He watched in amazement and with great gratitude the excitement and buying frenzy that this new chair created.
In time, the chair grew to a collection that included a bergere-style chair, bar stools and even chaise lounges. Designers and their clients couldn't hardly get enough of them, which led to the greatest compliment of all for the shop owner — the chair was widely copied. But, the Soleil chair (as it came to be known) remained the most sought-after version. That shop owner was me and my love of anything art nouveau continues to this day.
What is art nouveau? The name literally translates to "new art," which was exactly what it was when first introduced in France in the 1890s as a reaction to the preceding heavy Victorian era of decorating. In fact, what makes art nouveau so unique is that it came about as a direct desire to reflect the present time in France and not draw on the rules of past traditions. It's often been said that art nouveau interior design is the original modern style of the 20th century as it was the first style to stop looking back in time for inspiration.
It was the height of originality and design excellence and people back in the day either instantly loved it or loathed it. Still, it became so popular that artists and designers started to apply its look and principles everywhere, especially in architecture and interior design. And the movement is still going strong to this day with many designers using it to decorate contemporary interiors.
How can you recognize what's art nouveau or influenced by it? It reflects the same principles of contemporary interior design: less clutter and cleaner lines. It showcased elements from many cultures, just as we do today, incorporating current surroundings and the latest design trends here and in other countries.
There are simple basic guidelines that you can follow in order to bring this creative and contemporary style of decorating into your home while adjusting it to your own personal décor and tastes. But no matter what that may be, with art nouveau there will forever be those wonderful swirling curves that have defined this style from its inception.
What are the design elements of art nouveau? To begin with, hardwood is common, both stained and varnished, along with exotic woods designed into brilliant marquetry on tables and cabinets. Plank flooring, colorful Oriental rugs and, of course, Tiffany-style lamps of stained glass as well as on windows are ubiquitous. (The divine Lalique glass is a product of this era.)
Colors are usually soft and muted, such as sage green, brown, mustard, paired with beautiful shades of lilac, violet and purple. Art nouveau designers were influenced by the ideas of the natural world and what they experienced around them, borrowing from nature and often reflecting them in fabulous fabrics and wallpaper.
The look incorporates stylized flowers, leaves, buds and roots, often in stained glass panels on wardrobe doors, cabinets and mirrors that help to bring the concept to life. A mix of colorful glass and semiprecious stones can be used to raise the bar even further and create a really luxurious look.
Working in this medium is Las Vegas' own glass artist extraordinaire, Leslie Rankin, whose work bears checking out whether you're an art nouveau devotee or not. Her iridescent jewel-like glass with its spectacular look often creates a dreamlike appeal and will probably knock you off your feet.
The female form with long flowing hair was also widely used, which influenced the designers of the art deco period that followed soon after. But the two most distinct looks that were commonly used by nouveau artists are linear lines and curves that take on organic shapes, which I love as a designer. Two very different concepts but both quite simple, really.
It was the simple touches of design and the curvy lines that drew me to art nouveau in the first place and inspired me to create the Soleil chair(s). Interestingly, most times the finish that my clients chose for the chair(s) was glossy black lacquer, which was exactly what was often used during the actual art nouveau period. It was an example of how well the style transcends time and works so well in a contemporary environment. And often, as well, a floral design was used in the upholstery fabric, which continues to this day.
Art nouveau is very present in modern interior design though many of us may not be aware of it. It remains fashionable and popular and can be a wonderful design idea for your home. It's a design style that's a combination of the artistic and ornamental with new and inspiring contemporary details.
Stephen Leon is a licensed interior designer and president of Soleil Design; he has been designing and manufacturing custom furniture and cabinetry for more than 25 years. He is president-elect of the Central California/Nevada Chapter of the American Society of Interior Designers and is a certified professional in green residential design. Questions can be sent to soleildesign@cox.net.