Ascaya hosts 'Design Wars' workshop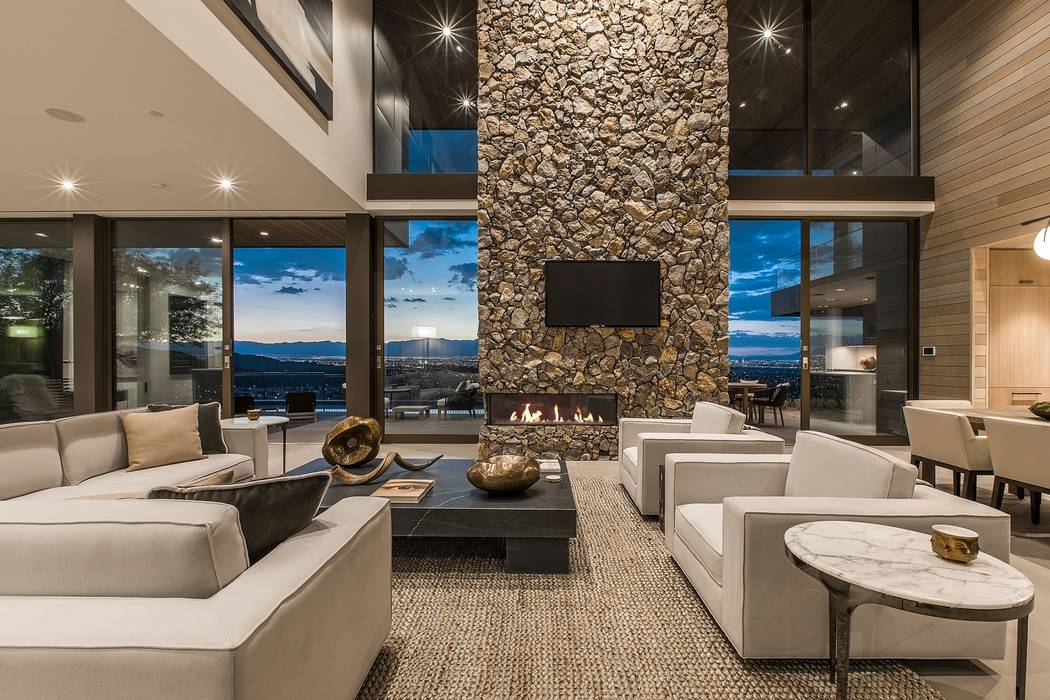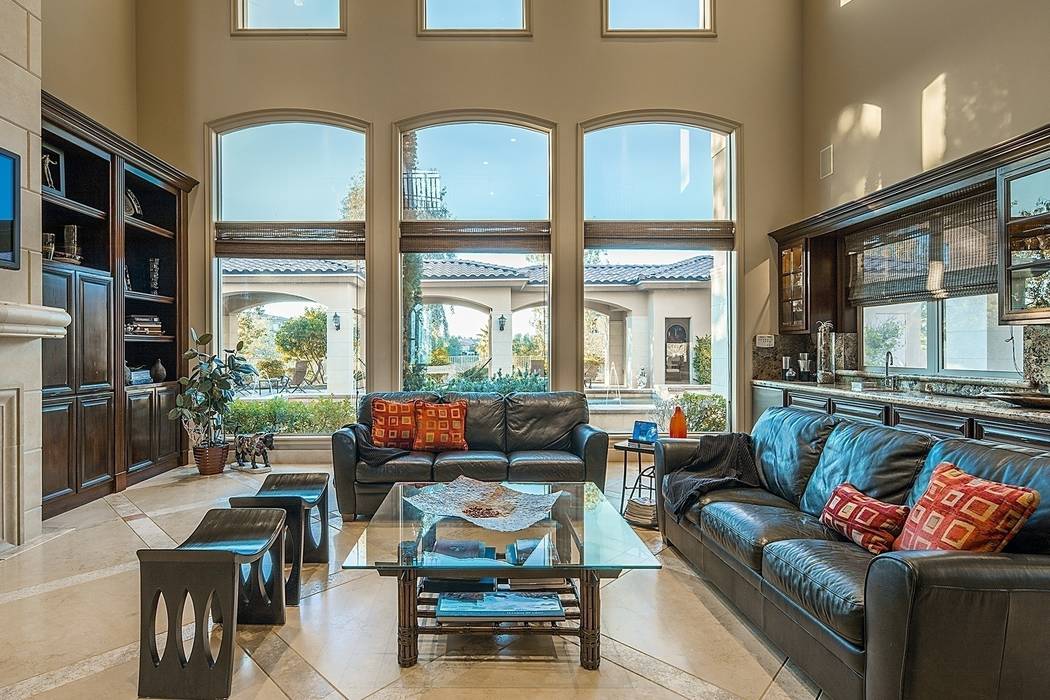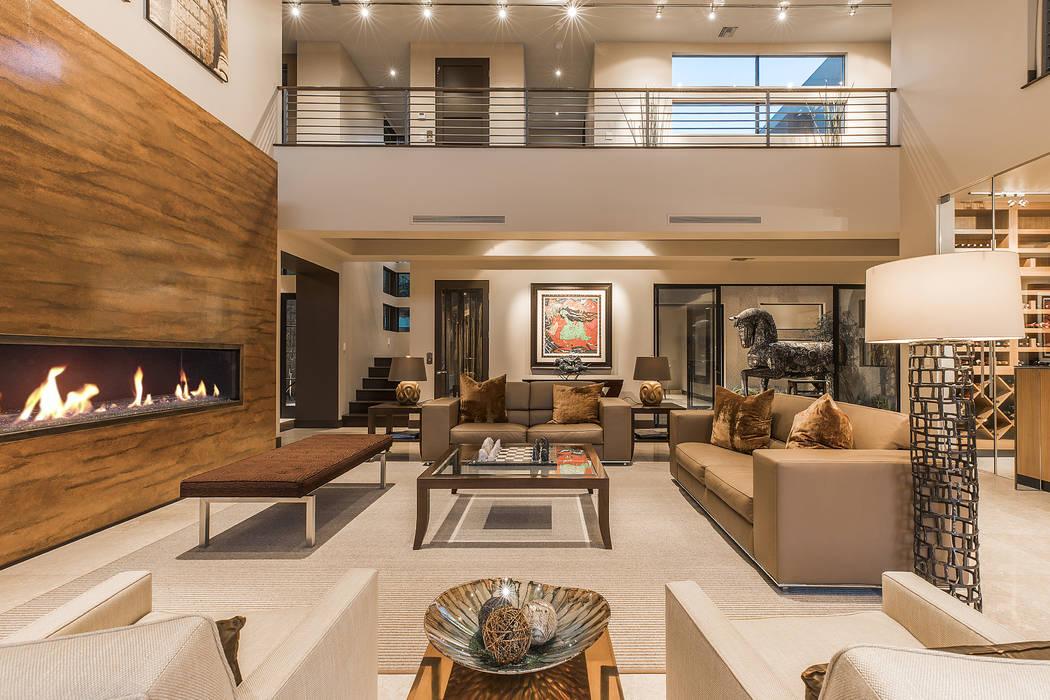 When is it OK to "trend-follow" interior design concepts? Is anything truly timeless? Where should you look for inspiration if you're building new?
These are a few of the topics that were discussed during the latest installment of "Design Wars" at Ascaya in Henderson. The Feb. 28 workshop was open to the public and featured design experts Michele Aloe, showroom manager for Walker Zanger, and Shelley Gorman of SKG Designs and curator at River North.
The good news, according to the design experts, is that there aren't really any hard and fast rules when it comes to design today.
The event, which was conceived by Denise Reichartz and Ida Doman of Shapiro & Sher, an affiliate of Berkshire Hathaway HomeServices Nevada Properties, was the second in a series of free luxury design workshops. Reichartz said the workshop idea was born out of clients asking for advice about what they should do with their homes.
During the course of the workshop, the women touched on many topics, inviting questions from audience members. With a full house in attendance, Aloe noted that she and Gorman would cover some things that will help "if you want to sell or elevate your home."
Aloe mentioned that many Southern Nevadans love their neighborhood but are at a point now where they want to "de-Tuscanize" their house, but "you can't just gut an entire Tuscan-style home."
While reviewing the various "colors of the year" that paint companies release annually, Gorman said Sherwin-Williams' 2017 Color of the Year, Poised Taupe, "is a really good color if you are trying to de-Tuscanize your home, a nice, neutral way to bring gray and brown tones together."
Both designers noted that energetic colors are in this year, and homeowners should use them without intimidation.
"This year, people are more about getting the vibrant colors out there, whether it's on walls or through accents or props," Aloe said, mentioning the popularity of the 2018 Color of the Year, Oceanside, described by Sherwin-Williams as a "collision of rich blue with jewel-toned green."
Gorman concurred, saying, "You can always just accent, even by using a tile in a color you love on only one wall, for example. That way, if you get tired of it, you can get rid of it easily."
Noting that deeper, darker, moodier colors are becoming more popular, Gorman said, "I really love the juxtaposition of these types of colors when they're paired with lighter tones. You can mix materials harmoniously, in an eclectic fashion, to make transitions easier. You might choose to concentrate on furniture and lighting to update your rooms."
Both women talked about how fireplace renovations are a quick, easy face-lift that can change the look of a room.
"Fireplaces are great opportunities for 'wow' factors, and they aren't that expensive," Gorman said. "Low-cost updates like painting the inside of the fireplace or getting new glass can refresh the entire fireplace."
Aloe stated that wallpaper is very fashionable. "People are using these huge graphic prints, and they're really fun."
The subject of wallpaper got both women talking about opportunities when decorating powder rooms.
"I find a powder room to be the 'jewel box' of the house," Gorman said. "You can go a little crazy with patterns in that room, and it can be a good reflection of yourself. It's like an envelope of yumminess." Aloe was of the same opinion, referring to powder rooms as a "sexy spaces."
By showing representative slides of her work, Gorman noted many clients are looking for more muted palettes with a variety of textures woven into the design. She talked about how often her clients will have different tastes — an example being a husband who likes modern design and a wife who prefers classic decor — and how she incorporates elements to please both.
According to Gorman, metal, especially that in gold tones, is experiencing resurgence right now. "People are going for little touches of gold in faucets, hardware, even as accents on pieces of furniture. You can mix your metals, mix your fabrics, mix your textures — have fun with it!"
Aloe talked about some of the technical details of different materials that people are incorporating into their homes. Although Aloe noted that "white marble isn't going anywhere," Gorman disagreed. She said white marble doesn't make sense in Las Vegas and believes it's disconnected with the desert environment.
As an alternative for countertops, Aloe said, "Porcelain slabs are really popular right now. But it is important to get a good fabricator and pay attention to the edge. These slabs can add dimension to a counter or back splash."
The fact that these slabs can be used outdoors is another bonus.
Gorman also mentioned quartzite being used for countertops as it is natural stone and the color gamut is huge. "It can be used to replace white marble but gives an elegant, more durable look. And, it doesn't always have to be shiny, either; you can get 'leather' and 'honed' finishes."
Attendees had concerns about the resale aspects of doing modern design projects. Both designers said that when thinking about future resale, there are three major areas you should consider:
n The functionality and usability of the products.
n The maintenance that the material will require.
n The durability of what you want to install.
One workshop participant asked how often you should update a home before it becomes outdated.
"If your design is over 15 years old, gut it and start over," Aloe said. "If you live in a great area, it's worth it."
Gorman believes homeowners should base that decision on when they might consider moving.
But, she added, "Really, you should do what you want to do. Don't worry about being timeless if you don't plan to be there forever."
When an audience member asked where the designers find inspiration, Gorman was quick to reply. "Las Vegas is a special place. There's the glamour, bright colors, neutrals, but the desert is also inspiring and timeless," she said. "I get a strong inspiration from the environment and textures."
Other items discussed during the evening's festivities included the popularity of freestanding tubs and the fact that many people don't want bathtubs in their homes now. "Depends on what you want to do and what works for you," Aloe said.
When discussing the conundrum of renovating an existing property or building something new, Gorman suggested that homeowners work with someone they trust to make those important decisions. "Ask around for referrals, get the experts and let them run the numbers," she said. "Know your budget upfront and ask questions."
She added, "Be ready to live through the remodel or rent a place to live while it gets done. You don't want to rush into it, but it can be really hard to live through as well."
Showing examples of renovations she has completed, Gorman talked about how homeowners need to go for a cohesive style throughout the home so it's not totally disjointed. "Get your renovation done and enjoy it before you're going to leave it."
Aloe also emphasized that you should take photos if you're thinking of remodeling so when you are out looking for inspiration, you have those photos as a reference on your phone.