Bathroom should express homeowner's personal style
November 26, 2016 - 7:05 am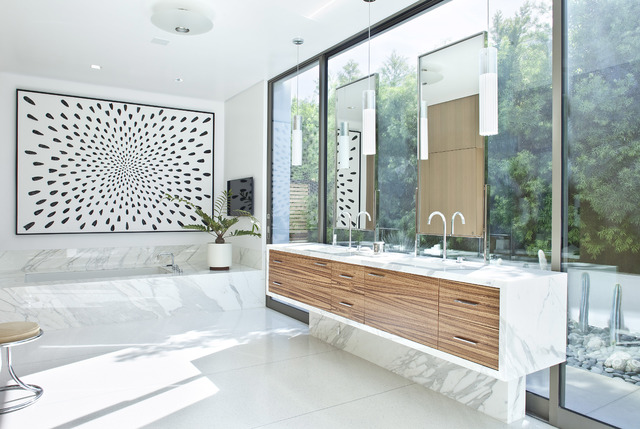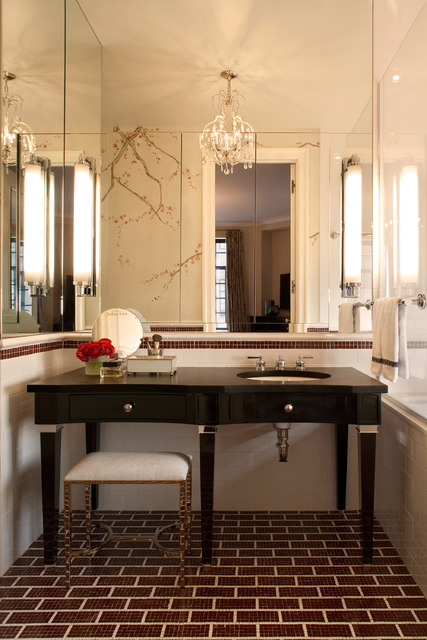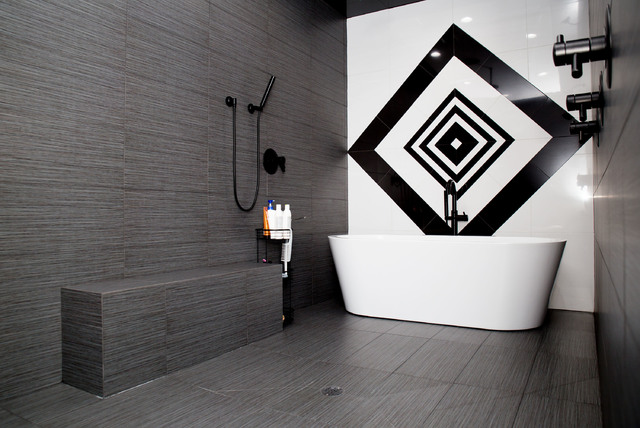 Barbara Sallick knows bathrooms.
She is the co-founder of the Waterworks brand of luxury kitchen and bathroom fixtures, furniture and accessories, which boasts showrooms in more than a dozen cities throughout the country — although Las Vegas is not one of them.
Sallick authored the recently published book "The Perfect Bath (Rizzoli International Publications)," and maintains a popular design blog at theperfectbath.com. Both are packed with artsy photos of uber-stylish, utterly elegant bathrooms.
She wrote the book "to encourage homeowners and (interior) designers alike to think about the bath in a different way," she said, "to present the timeless, ancient concept (of bathing) as a means of relaxation, reflection and restoration and help to translate it into a personal reflection of contemporary life."
But don't let the title fool you: Sallick insists there is no such thing as a "perfect" bathroom. Rather, the space "needs to express one's personal design, taste and style preferences and the kind of experience you want to create."
Bathroom selections — from tissue box covers and soap dispensers to shower curtains — are seemingly endless these days, which lends credence to Sallick's assertion in the book that the space is "without question, the most challenging room in a home to design."
Also, she said, "To either design or redo a bath is both disruptive to your daily rituals and expensive."
A survey conducted this year by the home improvement website homeadvisor.com helps to confirm the latter claim. The results revealed that homeowners nationwide spend on average just over $9,300 on bathroom remodeling projects, with most shelling out between $5,600 and $13,000.
Those costs actually seem a bit low to Laurie Burke, owner of Burke Kitchen &Bath Design, who services clients in Southern Nevada and Southern California.
"That's if you're doing it yourself and you're just doing some partial work to update the bathroom," without assistance from an interior design professional or a licensed contractor, she said.
It's not uncommon for bathroom remodeling projects to cost as much or more than those undertaken in home kitchens.
"A lot of people have sticker shock when they find out it's going to cost a lot more money than they thought to move a vanity or turn a tub into a shower," she said.
That's because bathrooms typically require a lot of "mechanical" work, including plumbing and electrical alterations that must be completed correctly to comply with local building code standards.
"That increases the costs right there," Burke said.
The ends usually justify the means, however, especially for homeowners looking to transform a master bathroom into a tranquil, spa-like retreat.
"It's your personal sanctuary. It's your space where you go to decompress, start your day, end your day," she said. "Who doesn't want to walk into a fresh, updated space?"
Burke recently assisted an interior designer in remodeling a pair of condominium units at the Regency Towers complex in the Las Vegas Country Club.
She gave the bathrooms a contemporary look with floating vanities attached to the wall and adorned them with simple, modern hardware.
"If you don't have the money to (remodel) everything all at once, focus on your vanity," Burke advised. "Start there, and then you can move on to the shower or the tub."
Manufacturers now produce vanity "sets" that include a cabinet base, countertop and oftentimes a matching mirror.
"That really allows you flexibility and saves you a lot of money" versus purchasing the pieces individually, she said.
In terms of style, "People are looking for something that has the look of exotic woods," but is environmentally friendly. For that reason, textured laminate cabinet finishes are proving popular. "It gives a vibe of an urban, rustic look or a little bit of an industrial-chic look."
When it comes to plumbing fixtures, Burke said there has been a revival of brass and gold finishes. However, they bear "no resemblance to what we thought of as brass in the '70s. They're aged brass and matte brass. … They're very subtle and very elegant."
Meanwhile, freestanding bathtubs have begun to edge out traditional built-in models.
"It's not the typical clawfoot, Victorian-style tub," Burke explained. "It's more in the line of an egg-shaped or an interesting cylinder or oval-shaped tub, very clean (with) streamlined looks."
Ken Wolfson, owner of Ken Wolfson Interior Design in Las Vegas, had a modern-looking, white freestanding tub installed earlier this year as part of a massive "water playroom" that he designed in the master bathroom of a client's Green Valley Ranch home.
The 15-foot-long-by-7-foot-wide wet room features built-in seating, five showerheads and a custom tile wall mosaic, among other extravagant amenities.
"It's not adequate to call it a shower," Wolfson explained of the playroom, which he estimates can accommodate up to a dozen people. "Oddly, it's not cavernous, it's not uncozy, it's not cold to temperature," thanks to the heating and air-conditioning vents he added to its 10-foot ceiling.
"The shower is enormous," said homeowner Jeremy Lipshutz. "It's more like what you would see in the locker room of a fancy country club than what you'd expect in some person's house."
The water playroom is hidden from view in the master bathroom, which Wolfson reconfigured to include a stylish sitting area, a space formerly occupied by a jetted tub. Also constructed were a pair of his-and-hers water closets.
The potential for altering a bathroom's floor plan is often overlooked when homeowners tackle a remodeling project themselves, Wolfson said.
"That's what designers bring to the party. They think out of the box. They understand how things function. They're not scared of moving walls … so you can really take whatever space you have and utilize it better."
For the bathroom's expansive vanity, Wolfson used a kit that included white, high-gloss lacquer cabinets that sit beneath quartz countertops. He had installed modern-looking, touch-activated black faucets from a line by noted fashion designer Jason Wu.
Meanwhile, the bathroom's custom-crafted, high-gloss, black-and-white tile floor nods to the '80-inspired style of the home's kitchen, which Wolfson also designed.
Master bathroom projects "really spark my imagination and kind of allow me to create this sanctuary and this space that … has a romance to it," Wolfson said, "so it becomes kind of a getaway within your home."
Lipshutz estimates the master-bath redesign, which was completed as part of a whole-house remodeling project, cost upward of $60,000.
"We probably went eight times over the budget that we planned," he said. "We're lucky that we were able to pull it off."