Beverly Green neighborhood looks to its past for its future
August 14, 2016 - 1:09 pm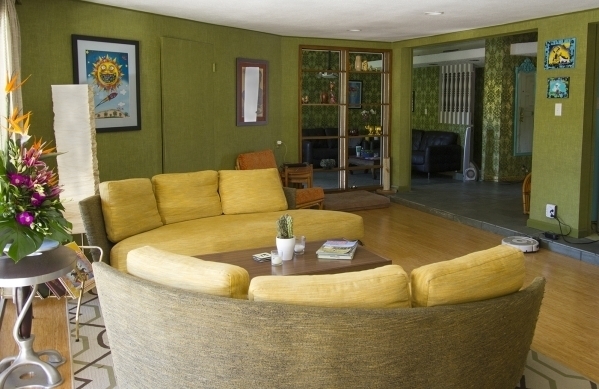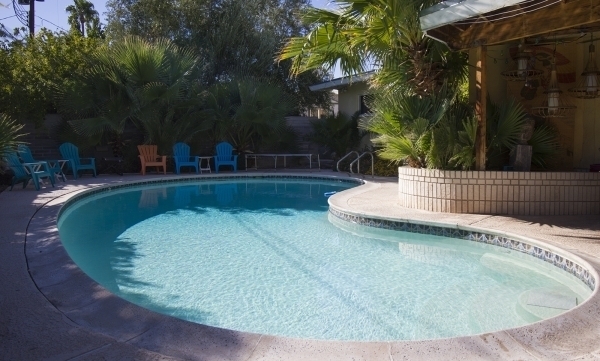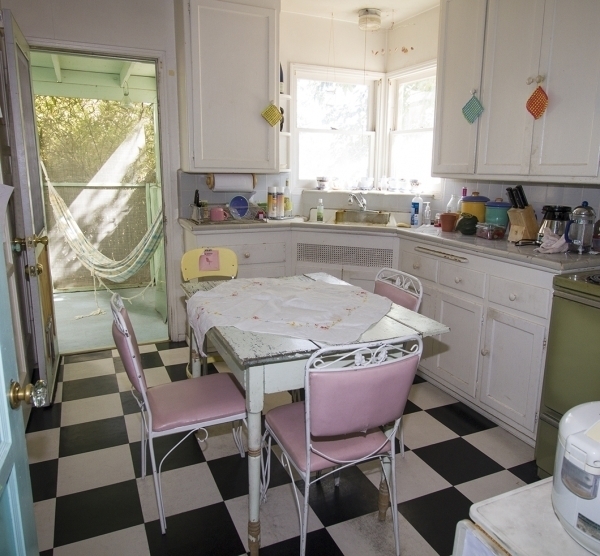 In a city known for perpetual reinvention, one Las Vegas neighborhood is embracing its storied past and taking steps to preserve it.
The Las Vegas Planning Commission last week recommended a historic district designation for the Beverly Green neighborhood, northeast of the Strip, which has served as home to some of the city's entertainers, artists, politicians and pit bosses over the years.
"Everyone thinks we (Las Vegas) don't have any history. We've been around since 1905," said Heidi Swank, a Beverly Green resident and Nevada Preservation Foundation executive director. "People are fascinated with midcentury right now and we've got a lot of it."
The proposed historic district, which now requires City Council approval, is bounded by Rexford Drive, Oakey Boulevard, Sixth Street and St. Louis Avenue.
Among the 124 buildings in the proposed historic district, 45 are individually eligible, which means they could qualify for both local historic designation and the National Register of Historic Places on their own. Another 51 buildings are considered "contributing" and 26 are ineligible. Many buildings in the neighborhood are custom homes, and there are several apartment buildings.
In order to qualify, a significant portion of the neighborhood must be more than 40 years old, reflect the city's cultural, social, political or economic past, and be associated with an important person or significant event.
The neighborhood's "period of significance" began in 1951, when the first tract was platted, and ran through 1964 when the bulk of construction was finished, during the city's midcentury housing boom.
Liberace had apartments in one of the buildings and his mother lived in another. Former Caesars Palace executive Dean Shendal, Vegas Vic sign inspiration Elmo Ellsworth and singers Louis Prima and Keely Smith all called Beverly Green home at times, Swank said.
Swank, a Democratic assemblywoman, lists collecting midcentury furniture among her interests on her legislator information web page. Inside her home, it shows. Swank began stockpiling vintage light fixtures and other midcentury pieces before the era became trendy over the past several years.
Others in the neighborhood have taken varying approaches to preservation and restoration of the original designs of their homes, Swank said.
The ability to make changes is one of the reasons historic designations are sometimes controversial among residents. The restrictions are for street view — they don't keep people from making changes to the interior or rear of their homes.
"I always tell people they can paint their house zebra striped if they want," Swank said.
And the Americans with Disabilities Act "trumps everything," Swank said, meaning a historic designation won't preclude a property owner from installing a wheelchair ramp if needed. But to replace street-facing windows, a resident would have to go through the historic preservation commission, Swank said.
Swank has heard worries about a historic designation instituting fees, creating a homeowners association and declining property values. Fees and a homeowners association aren't part of the Beverly Green proposal, and historic designation nationwide has shown property values on average increase slightly, she said.
Owners of four properties in the proposed district oppose the designation, while most owners in the area support it, which is required for the designation to be approved.
Las Vegas Councilman Bob Coffin, who represents the Beverly Green area, recalls visiting childhood friends who lived in the neighborhood. He lives within another designated historic district in Las Vegas, the John S. Park neighborhood.
"It's good for folks to realize that while we are a very young town, we have neighborhoods that are starting to develop age," Coffin said.
The historic designation will provide a "boost" to the neighborhood, Coffin said.
Beverly Green resident and neighborhood association president Poly Schmitt told planning commissioners last week that even with the neighborhood's proximity to the Strip, it has maintained its history and character.
Swank calls it a misperception that Las Vegas lacks history and just tears down aging buildings, with the exception of the Strip, which never was intended to be a heritage destination.
"At one point in Boston they looked at the old buildings and didn't tear them down," Swank said. "We have to embrace the history that we have."
Contact Jamie Munks at jmunks@reviewjournal.com or 702-383-0340. Find @JamieMunksRJ on Twitter.