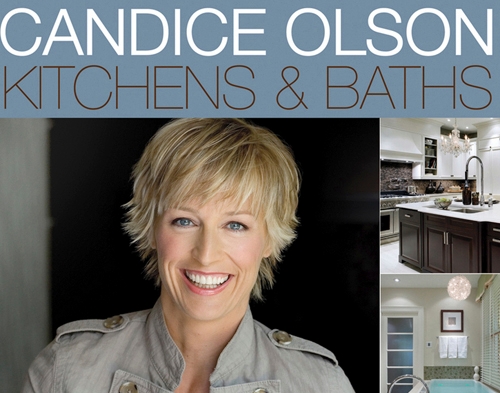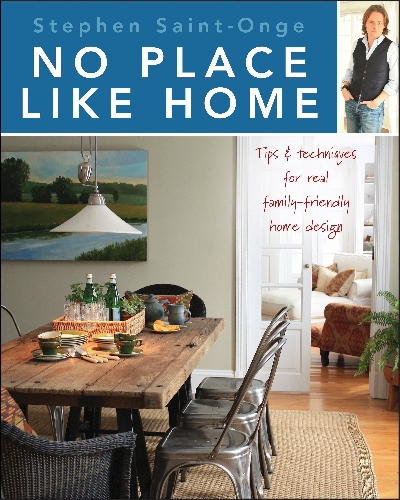 For many, the kitchen is the heart of a home. So, it makes sense that remodeling that room can be as complicated and stressful as open-heart surgery.
"Every time I do a kitchen, it ages me about 10 years. No wonder I'm so prehistoric," jested designer and TV personality Candice Olson during a recent telephone interview.
Kitchens, as well as bathrooms, are the focus of Olson's new book, "Candice Olson Kitchens and Baths." The recently released book is a compendium of projects she has completed during the past five or so years, some of which were featured on her HGTV show "Divine Design," along with helpful tips.
"If you grab a person walking down the street and ask him what the No. 1 space is in his home, 99.9 percent of the time it is the kitchen. And number two is the bathroom.
"In today's modern lifestyle the kitchen is the heart of the home, and decisions that are made there are really wide-reaching. Anyone who has gone through a kitchen renovation knows they are the most expensive, exhaustive renovation," she said.
There are so many choices to be made when redoing a kitchen and bath, it can become overwhelming. That's where Olson hopes her book can help. It's pages are filled with photographs of 30 projects she has completed, along with the challenges she encountered, her solutions to the problems and materials lists. Also featured are special style elements, floor plan sketches and photos of the rooms before she came onboard.
She discusses various finishes and which ones are family-friendly and which will add a touch of glamour, as well as proper space planning to cover the day-to-day logistics of cooking in a kitchen or using a bathroom.
"I'm really proud of it," she said of the book. "A lot of the inspiration (for the book) came from several years of doing kitchen and bath renovations."
She hopes the book will help homeowners think about their options and make wise decisions.
"Renovations made in the kitchen are so far reaching and so expensive. … You want to make sure the decisions you are making are from the aesthetic point of view and the functional point of view. You don't want to have to go through it again. If you make a bad decision in the living room you can reupholster, get slipcovers or a new pillow. With the kitchen granite and such, you just can't march them back to the store."
The kitchens are divided into two categories: fabulous family spaces and designed for entertaining. The bathrooms are categorized as master suite spaces or relaxing retreats.
Olson said bathrooms are especially complicated and challenging to redo because so many different trades are involved.
"At last count there were 11 various trades, and each trade is dependent on the previous trade to start their work. It's a real logistical nightmare and a lot of these guys have to cram a lot into one space at one time."
Another issue is the number of "moving parts" required to make a bathroom functional. There are so many little bits needed for plumbing, she said. If you miss one piece, you can delay an entire project a week because you can't close up a wall when there's a valve missing, she added.
"In the kitchen, it's the same thing. There are a lot of trades, scheduling and coordination of the whole process. In a bedroom you have the bed, a dresser and, poof, it's done."
According to Olson, her television show features four kitchens and two bathrooms a year, which are the most highly rated episodes.
"People like to see us go through agony in 23 minutes. It really takes 10 to 12 weeks, if that's any indication of interest (in kitchen and bath projects).
Another reason for the popularity of kitchen and bath renovations is that they add the most value to a home, she said.