Color, comfort hot trends for spring 2010
March 31, 2010 - 11:00 pm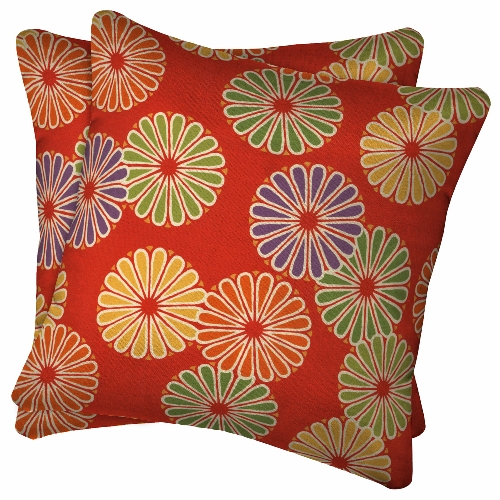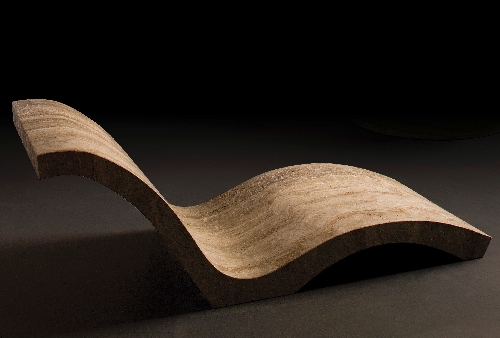 Just as spring showers bring bright colorful flowers, the season's arrival sends us outdoors to enjoy the warmer temperatures. And this year, we'll find splashes of color away from the flower beds and on our patio furnishings and accessories.
According to the American Home Furnishings Alliance, manufacturers of outdoor furnishings have designed value-oriented collections that focus on dazzling color to brighten our moods and comfort to ease the tension as consumers begin loosening the grips on their wallets after months of trying economic times.
"Small improvements can have a big impact on outdoor spaces and that's just the kind of psychologically rewarding purchase many of us are ready to make," said Jackie Hirschhaut, vice president of the alliance.
Red is one of the colors being splashed around this year, she said. For example, Laneventure put cherry blossoms on a near-white background, Veneman swirled a deep crimson background with crisp, white vines and Agio International showcased its new Disney Yacht Club collection in red and accented it with nautical stripe pillows.
Hirschhaut said other colors — blues, aquas, greens and yellows — inspired by nature also are being seen, a trend the experts at The Home Depot said is hot this year.
In addition to bringing color to their outdoor spaces, homeowners will continue to blur the distinction between indoors and outdoors as patios become extensions of our living spaces with comfortable seating, beautiful accessories and plush carpets.
Decorating indoors and outdoors is pretty much the same, said Marsha Grigsby, assistant manager for The Home Depot at Flamingo and Fort Apache roads.
Chairs with deep, plush seats, chaises, lounges and double ottomans have been popular this year, she said.
"The big style this year is comfortable furniture that is roomy and you can lounge around on."
Grigsby said the furnishings themselves, such as the Cardona collection from the new Martha Stewart line, feature a lot of neutral, earthy tones but they are accented with bright, colorful throw pillows.
"People really want to accessorize," Grigsby said. "They are mixing and matching different accessories — square and round pillows, and lots of outdoor rugs to make an actual living area outside the home instead of being in the home."
"It's a way to look at an outdoor setting as an extension of the indoor setting. The rug finishes the space for you," said Suzanne Berger, showroom executive for Capel Rugs at the Las Vegas Design Center.
A rug will warm a space, making it feel more cozy and homey — regardless of where it is used. Additionally, an outdoor rug will physically make the space more comfortable with its plush feel underfoot and ability to help dissipate the heat absorbed by the concrete.
Though, in the case of Stone Forest's new chaise, the heat from an earthly source is more like a warm hug.
Part accessory and part furniture, the chaise is carved from a single piece of Italian travertine that absorbs only enough sun to provide comfort.
Another piece in the Santa Fe, N.M., company's line of functional sculpture, the chaise is more like a piece of art than traditional furniture.
"We're taking the stone material to the limit of what it can do," said Mike Zimber, founder and owner of Stone Forest. "It's a sculpture first and it happens to be very comfortable because of the way we shaped it."
Like the colorful upholstery accessories, the stone chaise provides that wow factor that makes a setting unique.
Zimber said the chaise is equally at home in an indoor setting, such as a spa.
Whether used indoors or outdoors, home decorators can smooth the transition between the two living spaces by using the same color theme.
For example, coordinate the color of your throw pillows, cushions and patio umbrella for a look that will feel as stylish and organized as your indoor space, said Grigsby.
Berger said that just as the distinction between indoor and outdoor furniture is blurred, there are rugs designed for outdoor use that are virtually indistinguishable from traditional indoor rugs.
The Capel Anywhere line features area rugs that come in a variety of sizes, styles and colors. Berger said they wear well and can be easily cleaned. She said one of her designer clients poured red wine on one of the carpets, blotted it with club soda and the spot cleaned right up.
The final touch to complete the outdoor setting should be those spring flowers. Experts at The Home Depot say that you can help make the setting pop by incorporating complementary color schemes in your flower beds and along garden paths. Or, you can match your upholstery's color scheme with flowers to create a finished and flowing look.