DECORATE TO MATCH LIFE'S MESSES
November 20, 2008 - 10:00 pm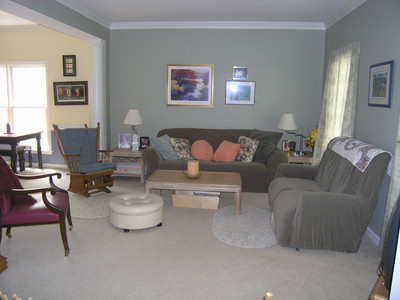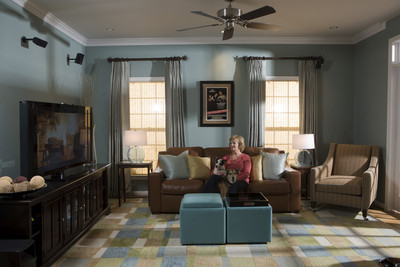 Debbie Wiener is an interior designer who cares about the cleaning-impaired, the decorating-challenged and those who would rather sit on furniture than protecting it from being sat on.
In other words, she's one of us.
"A home should be lived in, but it should also be able to recover from being lived in and that's why I wrote the book," she said. The book is "Slob Proof: Real Life Design Solutions" and Wiener wants readers to think of it as a primer on "protecting your home from what's being thrown at it."
And what's being thrown at it includes spilled soda and coffee, peanut butter and jelly, pepperoni pizza, dirty shoes, dirty feet, oranges and apples, assorted pets and just about anything else that might find its way into the home.
According to Wiener, a home can be beautifully designed and furnished so that the worst mess can be cleaned up without having to replace the sofa, dining room carpet or kitchen curtains.
"I began my career as a formal interior designer and my home reflected that style," she explained. "Then I got married and had two boys and slowly watched the three of them run roughshod over everything. When they did, I just redid or replaced whatever they destroyed. This cycle kept repeating itself until one day it all fell into place. I realized a home has to reflect how you live."
Wiener took this logic to her clients who agreed with her. They admitted they wanted their home to reflect how they lived while getting a better investment from their design budgets.
"Let's face it," said Wiener, "in today's world, it's all about peace of mind. No one has the time to fluff pillows, vacuum or primp curtains. People want convenience with style."
The best place to start is usually the kitchen, which is the heart of the home. If not there, it should be the family room or whichever room is the most heavily trafficked.
"I had a client who had light carpeting in the basement where the family played and watched television," said Wiener. "The carpet was dotted with dark spots from hot chocolate, soda and other drinks. When she called and asked me what I thought about the carpet, I told her the answer was right in front of her. She needed a dark red pattern that would match the spaghetti sauce and Hawaiian Punch. So now I tell customers to look at the messes in your home and design accordingly. Basically, make choices based on how you live."
Those choices can be found in many home furniture stores. Joe Hules, president of the family-owned SavvyLux Furniture and Design, has been in the business for 25 years and says certain fabrics, such as microfibers and ultrasuede, are better at resisting stains.
"Vinyl is also durable, but it's not that comfortable when sitting on it for three hours watching television," he said. "There are various types of leather that clean up nicely, but my recommendation is that once you purchase a nice piece of furniture, no matter what the fabric is, have a professional apply a fabric protection product.."
Hules reasons that if a person is going to buy a $1,000 sofa, then an extra $100 to have it protected is similar to an insurance policy that will extend the life of the furniture. He also suggests steam cleaning furniture every five years to remove dust and other soils that can get into the fabric but cannot be seen by the human eye.
Both Hules and Wiener find it interesting that front rooms are decorated with expensive furniture but only used when company visits several times a year. Wiener refers to it as "wasted real estate."
"There is a movement under way that promotes the idea that we need to love ourselves and not be so obsessed with how things look," she said. "That same idea needs to be transferred to the home. Don't decorate for someone else. Make use of every room so that it is functional, livable and comfortable by selecting pattern fabrics that camouflage spots and spills, and heavyweight fabrics that can stand up to wear, abrasion and tear. Choose fabrics that fit your lifestyle. You're family will love you for it."