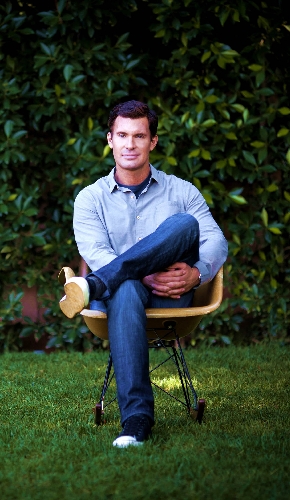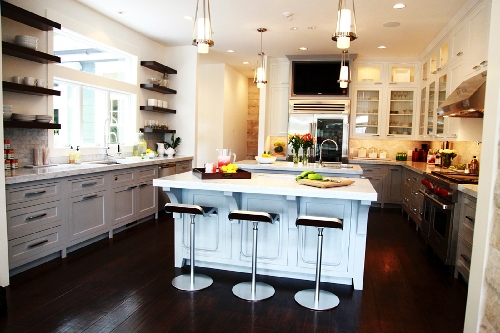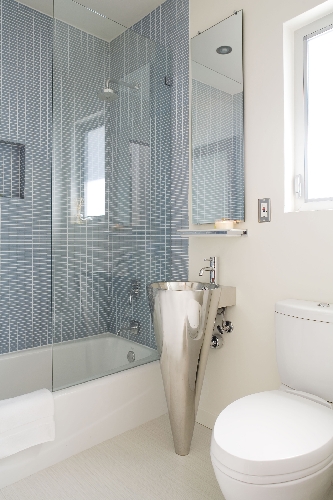 Jeff Lewis knows he can be difficult to work with. He is meticulous, demanding, detail oriented and often flips out if things don't go as he planned.
It's this trait that has made him well-known to viewers of his docu-reality series "Flipping Out" on Bravo.
Lewis, 41, will discuss his work, life experiences, television show and plans for the future when he speaks at 11 a.m. Saturday at the Las Vegas Design Center.
"I will talk about the shows, my experience as a house flipper and my transition from house flipper to the design business. I'm hoping they (his audience) can learn from my mistakes."
"Jeff Lewis has created a household name for himself in the design world with his nearly 100-plus renovations throughout the country and his hit cable show, 'Flipping Out.' His appearance at Las Vegas Design Center marks his first in the city. We are thrilled to host him and look forward to an engaging design-centric event that is sure to be in Jeff's fun and unexpected signature style," said Randy Wells, vice president of the Las Vegas Design Center.
Lewis, who said he always likes to offer some kind of take away for those listening to him or watching his shows, said he hopes to offer advice about the design business as well as tips that can be applied to any business.
He will be accompanied at the design center by Jenni Pulos, chief operating officer of his design company.
"Everybody loves Jenni and always have questions for her. She's been with me for 11 years; we have quite a history together," he said.
Lewis said he got his start in flipping properties and designing homes by osmosis. His father was always investing in real estate and he decided to give it a try when he was 18. Although his first attempt cost him his life savings, he tried again when he was 24, purchasing small properties and selling them with greater success.
In 1998, he found himself living in Los Angeles and bought a home for $240,000. He put another $60,000 or $70,000 into the property and sold it for $465,000.
"That was my start. Since then, I've purchased and sold over 40 properties," he said. "It was my dream job. I could be creative, was my own boss and there was no cap on my income."
Lewis had great success for 10 years and then the market crashed. So he reinvented himself and created Jeff Lewis Design.
He said he has no secrets to designing great homes, he just creates what he likes.
"I like kind of simplistic, uncluttered, uncomplicated open spaces with high ceilings and lots of light," he said.
There are also certain features he puts in most of his properties, such as floor-to-ceiling tile in his showers, frameless glass and extra thick countertops.
They also incorporate many feng shui principles, although Lewis said it's just a coincidence. Buyers of one of his houses brought in an expert on the ancient Chinese art of aesthetics. "They said I had a natural ability, an unconscious ability. There are things that I don't like that are feng shui principles. I will try to avoid having my back to the door, I use water elements and bring the outdoors in. There's a lot of plant life and flowers inside my home," he said.
Using his preferences as a guide for his designs worked well, especially since he lived in many of the homes.
"I lived in most of them," he said. "I counted once and think I lived in 28 of 42. I always design these houses for me so it's nice to live in them awhile. I put so much effort, blood, sweat and tears into the house. One house I lived in for two years and another for two weeks; it just depends on how fast they sell."
He also strives to add value to the property. Whenever possible he aims to get $2-$3 in sales price for every $1 he spends on a property. He uses the same formula for his design clients.
"It's very hard when I have a vision and see it so clearly and my clients don't. I know what I'm doing is the right thing. It's not just aesthetics, but it adds value," he said of the challenges he has working and communicating with clients. "I have to say 'Trust me. Trust me. Trust me.' But in the end they see it."
He admits, however, "Sometimes I can't reach them.
"If I can prevent them from making three bad choices, then I've done my job," Lewis said, noting that he's had many clients who have bought very expensive homes and then made thousands of dollars of changes that actually detract value from the home. "Buyers actually view the home as a fixer and I have to change everything they've done."
Lewis knows that his methods and work habits can offend people. He also has obsessive-compulsive disorder.
"It's a very positive thing for me in my business. Sometimes I spend a lot of time on things others will laugh off or brush off as if it doesn't matter. But there are thousands of details when working on a home. These are the things I tend to. I go into a house and see things other people don't see. I'm very detail oriented.
"This is not a personality contest for me. I would like for people to like me, but it's not my priority. I don't care. You have to admit that I'm damn good at what I do and that's all I care about. You can say whatever you want about my looks or my narcissism, but you can't deny I'm the best," Lewis said.
Recently, Lewis was tapped by House Beautiful magazine to design the third annual Kitchen of the Year in Rockefeller Center and launched a collection of products for QVC.
Later this year, he will debut a new television series, "Interior Therapy," that features him living in other people's houses while trying to redesign them. That, he said, was a difficult project for him.
"I don't have a choice of who my client is. I am dropped into a neighborhood and these people are dirty and unorganized. Some are borderline hoarders and are difficult to reach. Some are too far gone. But, at the end of the day, I do prevail."
He said working on the show and dealing with the challenges, which included spending two hours just to clean the bathroom and three days to clean all the rooms of the home in the pilot show, were taxing on him. "I'm very sensitive to my surroundings.
"It's an emotional roller coaster – more for me than for them," he said. "It was a struggle from day one. We were literally laughing, crying and yelling. What I'm proud of is the reveal. I worked really hard to transform the spaces that these people had given up on."
Lewis will speak in the atrium of Building A at the Design Center, 495 S. Grand Central Parkway. There is no cost to attend, but reservations are requested. For reservations, email RSVP@lvdesigncenter.com.