November 8, 2008 - 10:00 pm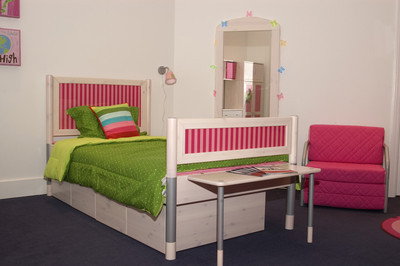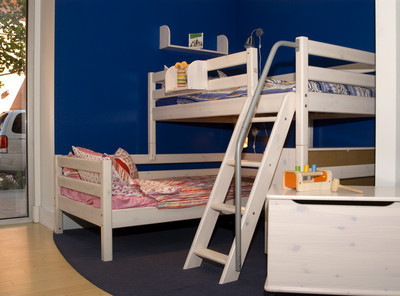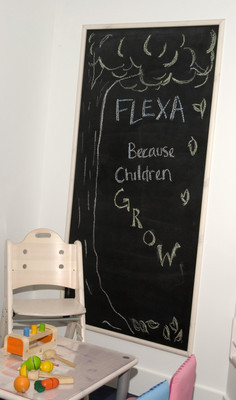 Perhaps it was a childhood spent playing with Legos that inspired the creation of a line of furniture that can be reconfigured to fit nearly any need, is accented with colorful accessories and is fun to play with.
Just like the versatile toy, Flexa's furniture options are limited only by one's imagination.
The Danish manufacturer's aptly named company revolves around a basic child's bed that is the heart and soul of a modular system, said Christian Vedel Egly, managing director.
"We have one bed that transforms into a loft bed or a bunk bed simply by adding components," he said.
"There are a lot of combinations. It's really meant to be personalized," said Natasha David, assistant manager of the flagship corporate store that opened recently at Town Square Las Vegas.
The basic slat bed can be raised with leg extensions to create a loft bed or coupled with an additional bed to create bunk beds. Components such as dressers, chests, shelves, desks and bookcases can be added as needed or desired.
Making the system especially appealing to children are the fun add-ons such as a slide and play counter. There are also brightly colored textile accessories that can transform a bed into a castle, add a cave or hideaway, or provide storage in giant pockets that slide onto the bed's side rails.
"Kids love the cave," David said, adding that since it's not attached to the bed it can be moved to the living room or even a park.
All of the line's textiles are offered in bright colors that appeal to children as well as stimulate their senses and creativity. They are accented with geometric shapes to encourage learning. Like the furniture pieces themselves, they can be mixed and matched.
In addition to the basic Flexa bed, the company recently added the Inspirations line, a modular system that features headboards and footboards rather than rails. The line is noted for its ability to be personalized by slipping posters, photographs or fabric behind Plexiglas panels.
As with all new pieces offered by Flexa, they coordinate and match existing furniture so that the entire bedroom suit doesn't have to be replaced as needs change.
Most importantly, both modular systems grow with the child and can be used from toddler age through college simply by changing components or configurations.
"It's obviously great for parents," Egly said. "It's economical because they don't have to buy a new bed. And it's good for the environment because you don't throw it away."
Concern about the environment is a big issue for the family-owned company. All components are made from solid, Nordic pine that is grown in a sustainable forest owned by the company. According to Egly, a new tree is planted for each one that is cut down to make the furniture.
Additionally, no chemicals are used in processing or finishing the wood. A nontoxic water-based lacquer is used to seal the wood, which is only available in clear or white-washed finishes.
David added that there is no waste either. Any pieces of wood that are not suitable for making furniture, along with scraps and sawdust, are turned into wood pellets for heating systems.
Other products in the line are environmentally friendly as well. David said the textiles are made from organic materials and use nontoxic dyes.
Although new to Las Vegas, the company is well-known throughout the world. Founded in 1972, Flexa is one of the world's leading manufacturers of children's furniture and sells more than 11,000 beds a week, Egly said.
The Las Vegas store is the fourth location nationwide. Other stores are located in Washington, D.C., Virginia Beach, Va., and Honolulu.
For additional information, visit www.shopflexa.com.