December 30, 2010 - 12:00 am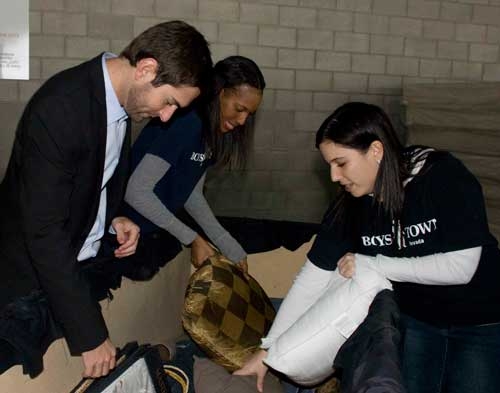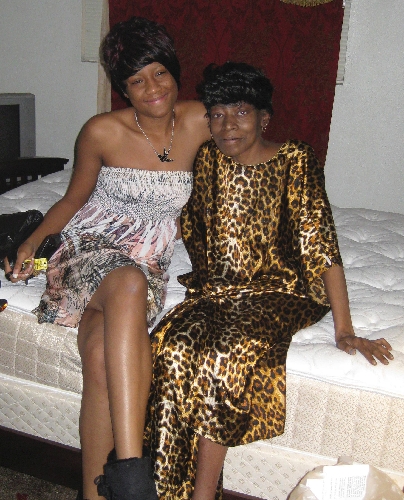 The spirit of giving visited the valley throughout December spreading holiday cheer to several area families and those in need.
The cheer came in the form of new beds, sofas, tables and other home furnishings and accents compliments of World Market Center Las Vegas' annual Furniture Donation Day and Walker Furniture's annual Home for the Holidays.
World Market Center Las Vegas donated furnishings to Boys Town Nevada's five treatment family homes in the northwestern valley.
Boys Town Nevada sits on a 22-acre campus and provides a stable, family-style environment for 30 area foster youth, many of whom have suffered abuse, neglect, behavioral issues and homelessness. The donated beds, tables, lamps and décor will add warmth and an increased feeling of home to the facilities.
"It's a fabulous opportunity that we've been blessed with, because we would be spending thousands and thousands of dollars to furnish our homes," said Tom Waite, Boys Town Nevada executive director. "The kids are so lucky to be the recipients this year of this fantastic donation."
"Furniture Donation Day gives World Market Center Las Vegas the opportunity to provide and share home furnishings with organizations in need," said Dana Andrew, vice president of marketing and public relations for World Market Center Las Vegas. "This year, Boys Town was a perfect fit. Their residential treatment homes help young people who have struggled with issues of abuse, homelessness and neglect, and we hope by furnishing the homes with new mattresses, chairs, tables and more we can brighten their holidays ."
"This will be the best Christmas I've had in a long time," said Yolanda Coleman, one of 25 recipients of a houseful of new furniture from Walker Furniture.
Coleman is a single parent of two who has been battling breast and bone cancer for nearly a year and a half.
"She wants to have a special Christmas with her children this year," wrote Charlotte Simpson in her letter on behalf of Coleman. "Her greatest wish is for she and her children to have a warm and comfortable bed to sleep in. She cannot afford gifts for them, but only needs the furniture. … This could be her last Christmas with them."
As Coleman watched the Walker team deliver her new dining, living and bedroom furniture and accessories, she said "I feel blessed and grateful to Charlotte for writing the letter and to Walker Furniture for their incredible generosity. We now have a real home – a place where we can sleep, relax and enjoy spending time together as a family."
Each year, Home for the Holidays helps bring some joy and relief to families in Clark County that are enduring a variety of hardships. Recipients have included single parent households that are having difficulty making ends meet, many of them with children suffering from physical or mental disorders; families that lost their homes and belongings to fires; and families that have been affected by illness or domestic violence.
The recipients are selected based on letters written on their behalf and submitted to the furniture company.
"The people of Southern Nevada have been supportive of Walker Furniture over the years, and we never lose sight of our obligation to give back to our community," said Larry Alterwitz, CEO of Walker Furniture. "Home for the Holidays is particularly gratifying for us because it's a wonderful collaboration of our staff, the volunteer committees that take time to read all of the letters we receive, and the caring people who write the letters.
"The selection process is very difficult, because there are so many deserving families. We just wish we could help all of them," Alterwitz added.