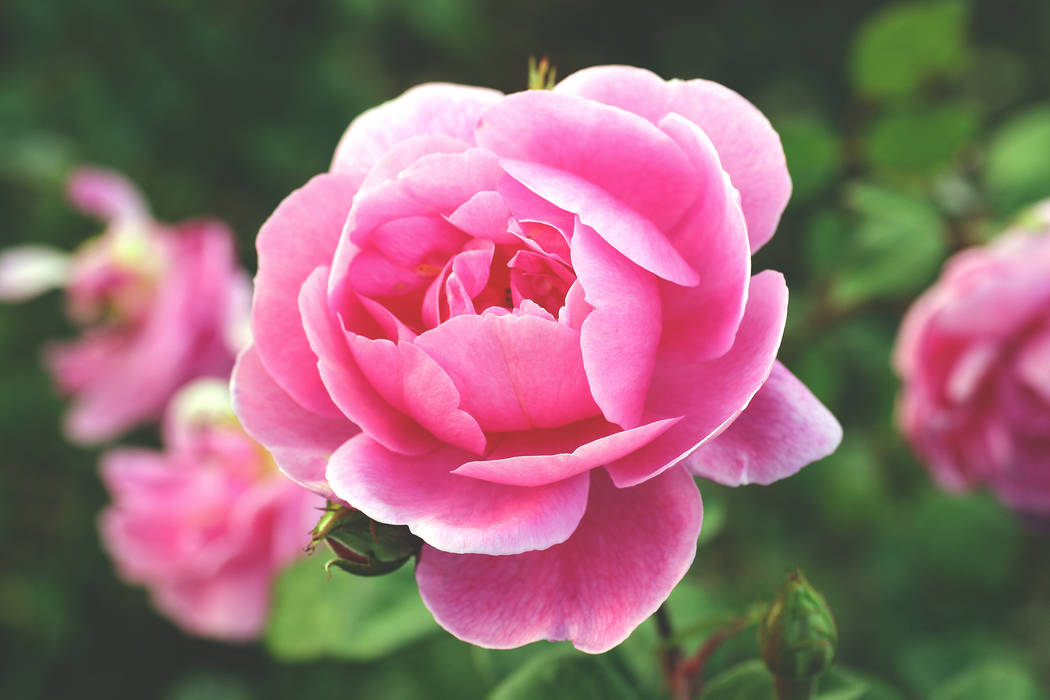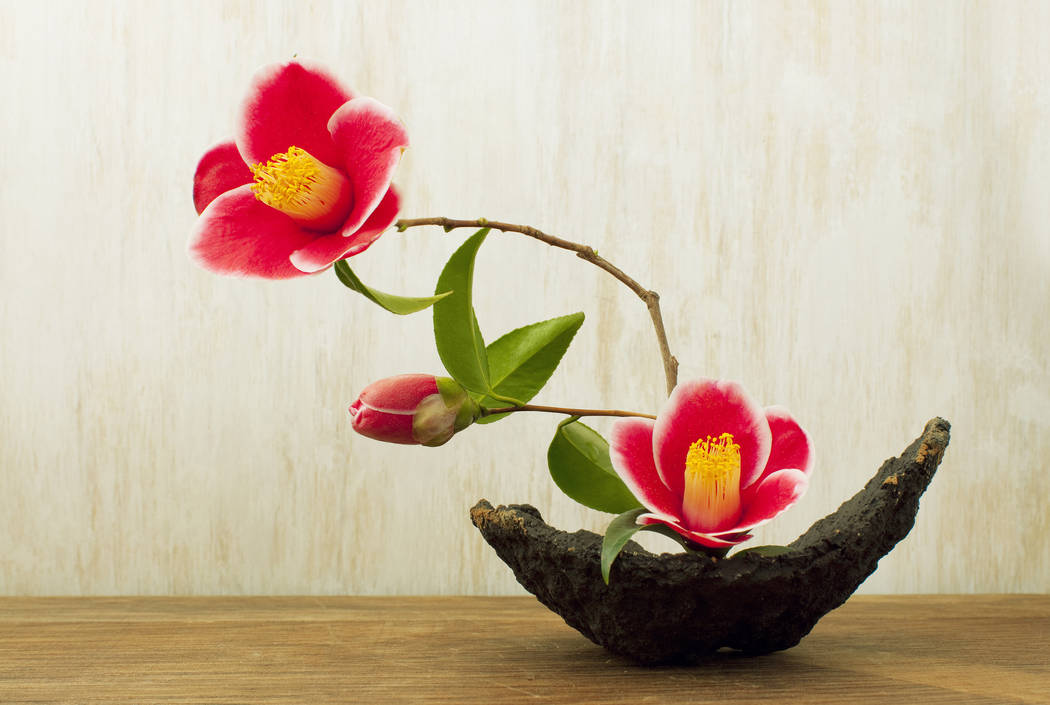 Many new residents of Southern Nevada have an unfavorable impression of our desert environment and don't think twice about starting a garden. However, members of the many Nevada garden clubs can advise and encourage newcomers on how to grow myriad flowers and desert plants, including roses, irises, orchids, lavender and succulents that are healthy and beautiful.
Karen Elliott is president of Desert Gardeners. She admits that growing a garden in Las Vegas does take a little time and patience.
"You just can't put a plant in the ground with some water and expect it to grow," she said. "The soil here is so bad, and it's important to know and understand what it is you want to grow. I advise new members to check out a local nursery and learn what type of soil and fertilizer is best to augment growth for their specific flowers and plants.
"Another source is the master gardeners of Southern Nevada at UNLV Cooperative Extension. The fun comes in experimenting and learning about shade and water conservation, and when those flowers bloom and plants grow, there is great satisfaction."
Elliott and her club members are growing shrubs, cactus in pots, bougainvillea, yellow bells, lantana, irises, orchids, lavender and Texas sage.
"We have learned that roses, cactus and succulents do very well here," she said. "Some members place their roses and other plants in pots for better control of water and soil. It's important to understand your backyard and its sun schedule.
"Too many homes have large block walls that absorb the heat during the summer. If you plant too close to the block wall, those plants are going to suffer from the intense heat coming off the cement blocks."
Another flower that grows well in Southern Nevada is the iris. Aleta MacFarlane is secretary and former president of the Las Vegas Iris Society. The group meets on the first Monday of each month September through May.
"Iris takes its name from the Greek word for rainbow," said MacFarlane. "I'm growing them in just about every color and combination of colors. Southern Nevada is a great place to grow irises, especially the tall bearded iris. They like the arid climate and need about six hours of sun.
"The best time to plant is September or October for flowers in April. Go ahead and plant now, but don't expect any blossoms until next spring. They look weathered during summer, but keep in mind that iris is a perennial that keeps coming back year after year."
In Boulder City, Elizabeth Powell is in charge of the Boulder City Garden Club, which she founded in 2014. The club meets on the first Wednesday of each month (except July and August) at the Boulder City Library.
"Weatherwise, there's not a big difference between Boulder City and Las Vegas, although it is a little cooler here," she said. "The big difference is the soil. Our soil has lots of sand, while Las Vegas soil has more gypsum and caliche. Basically, our members have to replace the soil, as it has no nitrogen. We fertilize heavily down here."
While her members are growing a variety of flowers, Powell has a vegetable and herb garden.
"Right now, I'm harvesting lettuce, peas, broccoli, cauliflower and mustard greens," she said, smiling. "But I'm getting ready to plant tomatoes, peppers, squash, radishes, beans and sweet potatoes.
"There are two growing seasons: cool and warm. Cool is from Sept. 15 to March 15, and warm is March 15 to Sept. 15. But this year has been strange with only one very minor frost."
According to Powell, there are many benefits to being a garden club member, including meeting new friends and learning how other people are succeeding with their gardens.
"Members enjoy sharing personal experiences about what works and what doesn't work," she said. "They enjoy teaching and having others learn about how to grow award-winning plants. The other thing is that we're involved in the community. We take care of flower beds in city parks and the cemetery, and we're always promoting environmental responsibility."
One of the more popular flowers grown in Boulder City is the hollyhock, which also happens to be the official city flower. Powell said the secret is water.
"There is so little rain, and just about all plants are water starved," she said. "Hollyhocks need water but will spread and reseed themselves. They can tower above a garden, adding a lovely vertical element to the yard. They also grow wild around here, and we hand them out to people whenever we march in parades. But the hollyhocks we hand out are ones that we have grown, not the wild ones."
One of the biggest problems for all gardeners is rabbits. Powell has a suggestion on how to keep them at bay.
"Rabbits need to visually see the garden, so putting a little barrier of plastic around the garden blocks their view," she said. "There's no need to completely cover the flowers or garden, just enough to keep the rabbits from being tempted by what's inside."
There are 14 local garden clubs within the Nevada Garden Clubs, and many meetings are held at the Nevada Garden Club Center in the 80-acre Lorenzi Park at 3333 W. Washington Ave. A listing of Nevada Garden Clubs is available at nevadagardenclubs.org.