Gold is making a comeback in decor
October 29, 2016 - 7:05 am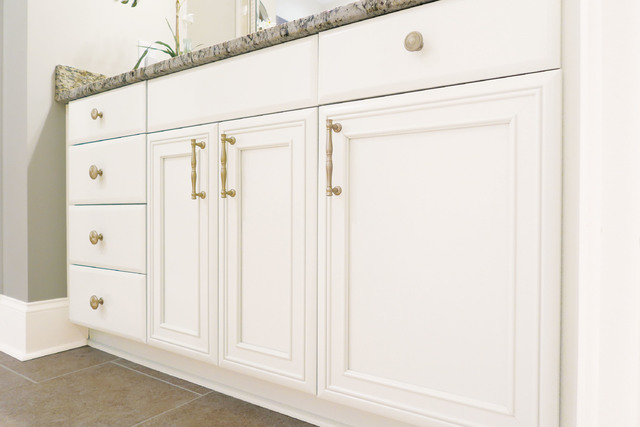 As the days cool, a touch of gold can warm up your rooms in unexpected ways.
Libby Hartman, marketing manager for Kalco Lighting, recommends adding gold hues and brass bases to your home design's palette to draw in the most attractive details and change a room from ordinary to extraordinary.
"Some may say that gold is the new chrome but in truth I feel the home decor enthusiast and designer alike are simply more receptive to exploring mixed metallics in a single space," she said. "Warmer hues are making a comeback not only in statement lighting like Kalco but also in hardware, (such as) decorative knobs or bathroom faucets, in general. We're not just seeing classic polished gold but rose gold, brushed gold, warmer platinums and pretty much everything in between."
Kalco Lighting's top sellers in gold include Metropolis, Calistoga and Broadway as well as Constellation with a new lineup featuring the shimmering hue debuting in January.
"Gold accents, or any other warm metal accent, be it brass or otherwise, can certainly add a touch of Great Gatsby-style glamour," she said. "But, more importantly, I feel gold has a sophisticated edge that can fold in nicely with any decor style."
The brilliance of gold is a good choice for pairing with today's trendy wall color choices.
"Since we're seeing the cooler tones trend on wall colors and in furnishings, folding in gold accents or single statement pieces can really warm up a space instantly without a whole lot of effort," she said.
The holidays are a good time to try out gold, without a big commitment.
"Gently adding warmer metals into a space can be as easy as a simple gold bowl centerpiece with pine cones for a holiday table or even a minimalist print featuring gold foil," Hartman said. "Try swapping out black frames for gold."
Gold finish creates a glamorous and luxurious look that makes a piece seem a little more affluent, said Fernanda Vergara, vice president of marketing for Tronk Design.
"We recently introduced a brassy gold, which is a nice mixture between a brass and a gold, and a rose copper," she said. "Everybody is introducing some slightly different finished to make their spaces unique."
Tronk first introduced gold legs with the popular Hudson side table with wire base and a warm wood top.
"It was very popular so from there we just opened it up and introduced it in the rest of our collection," Vergara said. "Anything that we have that is powder coated can come in gold or copper and that is really resonating with our customers.
Gold is no new player in the designer's palette.
"It's really a comeback," Vergara said. "It is reminiscent of midcentury modern pieces. What I love about it now is that it's coming back in a slightly different way. A lot of designers are putting their own spin on gold. It's very interesting to see."
But a little goes a long way.
"Use it as an accent opposed to a focal point for a room," she said. "Pairing that gold or brass finish with any type of raw natural materials such as marble or wood really warms it up and helps it shine without being overpowering. It's become very popular to match up with those natural materials and it looks fantastic."
One of the most talked about new finishes in kitchen and bath design is a modern take on the antique gold often found in older homes.
Due to the interest in this bold hue, Amerock is introducing a new finish, Golden Champagne, said Tracey Amadio, vice president of sales and marketing for Amerock. It has quickly become a bestseller for the award-winning decorative and functional kitchen and bath hardware company that was founded in 1929.
"We recognized the emerging trend of soft gold tones over the past several years and started receiving requests from designers to add more collections in a brushed gold finish like what is found on our Essential'Z bar pulls," Amadio said.
In January, four new exclusive collections in the Golden Champagne finish were introduced, Grace Revitalize, Revitalize, Crawford and Sea Grass.
"Gold is an accent that adds warmth to a space, whether in a picture frame, light fixture or cabinet hardware," Amadio said. "I especially love gold mixed with white and black for a modern twist or as an accent within a softer color palette of pale gray or blue, white and gold. The softer gold tones end up functioning as neutral base within a room."
The projected soft hues of Amerock's Golden Champagne hardware objects injects a touch of glam to the darker, modern shades that are popular in the home this year.
"It seems everyone is looking for something to balance the cold tones found in silver finishes," Amadio said. "We first started seeing a shift to gold in jewelry, which swiftly made its way into home decor. We get comfortable wearing gold and then expect to see it in our homes."
These soft metallic knobs and pulls are warm and inviting without being brassy. They also are affordable, with hardware pieces starting from $8.99 to $13.49.
Golden Champagne, which is also carried over to faucets and other home decor accessories, dresses up lighter surfaces with glamour and elegance. It can also give a soft shimmer to darker wood finishes and paint choices.
"What is wonderful about our Golden Champagne finish is it works well in a mixed metal palette, so you can keep the metal accessories or appliances you love and accent with a soft golden hue," Amadio said.
From vivid custom creations to clever revamps, gold can add quite a lot no matter how small its presence.
"It's easy and can be inexpensive to add gold accents to your home with something as simple as a beaded pillow, small picture frames and table lamps," Amadio said. "If you want to make a major statement, change out your bath or kitchen cabinet hardware, add an ornate gold mirror and a beautiful chandelier. Just keep the gold tones similar whether polished, aged or brushed for a beautifully coordinated palette."