Good lighting can enhance interior design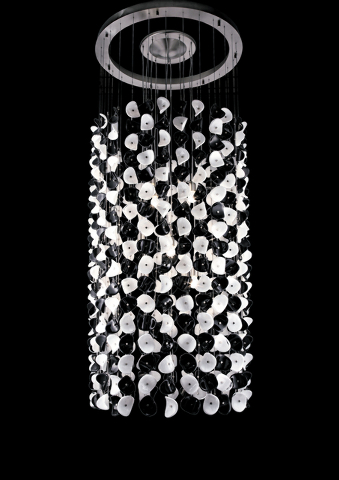 "There are two kinds of light — the glow that illumines, and the glare that obscures." — James Thurber (1894-1961), American humorist, illustrator
I absolutely love daylight! And after enjoying the extended daylight hours during our summers, one of the saddest days for me is the day that daylight savings time is over.
Although I realize the whole concept of an additional hour of daylight is controversial in some circles, I think we can all appreciate it. As humans we've been seeking light for ages, it's no surprise that even now, we are still seeking it. And when those long winter nights do arrive, indoor lighting is even more important.
Lighting design is, of course, a discipline unto itself. Even seasoned interior designers will often call in a lighting designer, depending on the project. They understand the importance of that design element and that good lighting can enhance an interior design; and bad lighting can ruin one.
Candice Olson, an interior designer and TV host, gave an example several years ago in a seminar. In discussing lighting and its importance in overall design, she said that good lighting can make $10-a-yard fabric appear to be $100-a-yard fabric; and bad lighting can do just the opposite. That's an extreme example, but no doubt true.
After the positioning of lighting is determined, then the fun part comes — picking out the colors, styles and designs. The entire design style of a room can be changed by the lighting selections, So if you are a do-it-yourselfer, or if you are working with a designer, pay attention.
There are hundreds of same old, same old lamps and other fixtures. But, take a chance and go for the unexpected. Lighting is so important, make it stand out. So, once again I've been on the prowl for distinctive lighting choices, and I have several to share with you.
It's definitely not your mother's chandelier. For the middle of a room, over a table, or to accent any special place, there are some knock-out one-of-a-kind chandeliers from La Murrina (www.lamurrina,us) that look like true works of art.
The company will also accommodate custom designs. I happened to see these at a recent trade show, and they are definitely worth a look. This type of fixture would become the focal point of the room.
Floor lamps and wall sconces are staples and hard workers in lighting our homes. Floor lamps are great for casting light over your shoulder for reading, or just brightening up an otherwise dull corner, More times than not, wall scones are purely decorative, although can provide a certain amount of light.
For pure whimsy, eangee home design (www.eangee.com) has created a line of lighting products using real cocoa leaves to create incredible lampshades on their new floor lamps and sconces. If you had any of these in your home, the compliments would flow and brighten your day in more ways than one.
Although these fanciful fixtures may not be for you, they are just a few examples of the choices you have. Remember the importance of lighting in your space, and how your picks can mean the difference between night and day.
Carolyn Muse Grant is a founder and past president of the Architectural &Decorative Arts Society, as well as an interior design consultant/stylist specializing in home staging. Send questions to creativemuse@cox.net.