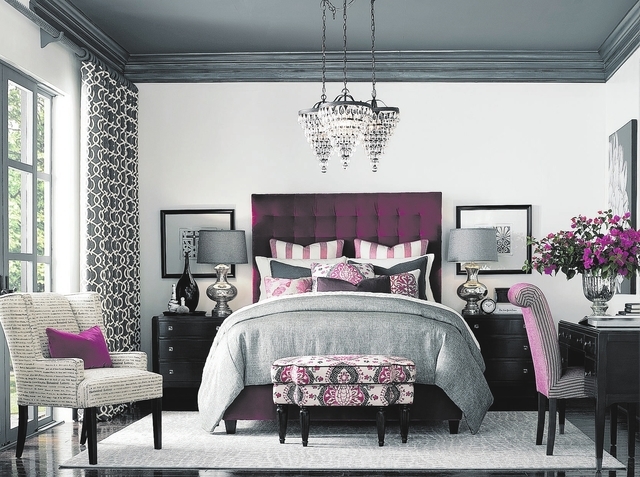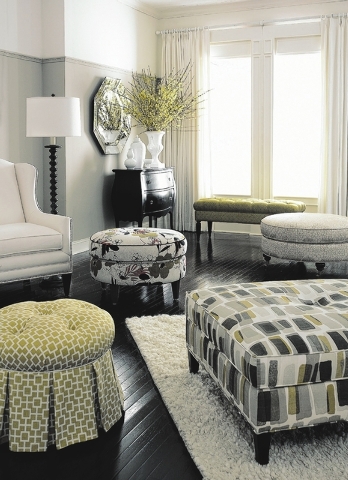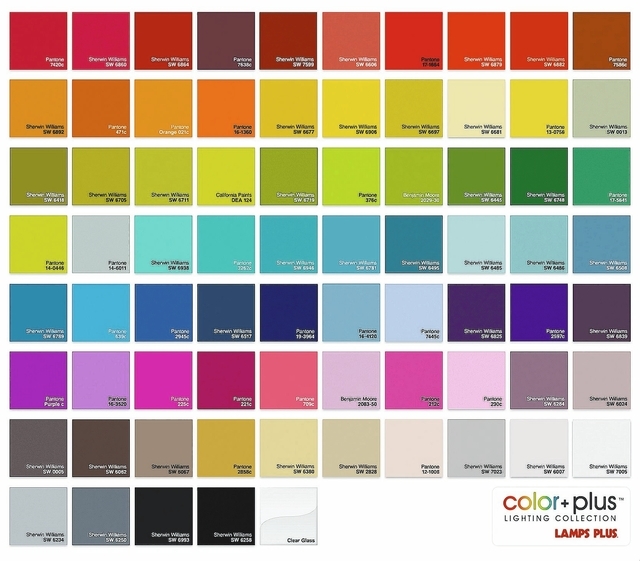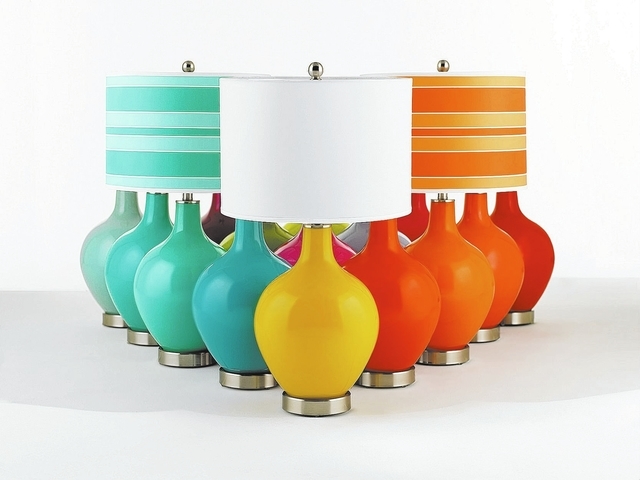 Burger King isn't the only one that will let you have it your way. More and more home furnishing and accessory manufacturers are offering the option of customizing their designs.
So if you like that three-cushion sofa but prefer square arms versus roll arms, that's no problem. You can even order it in your favorite shade of blue or in purple plaid if you desire.
"Customization is growing, and consumers want something unique to them," said Manja Swanson, chief creative officer of Lamps Plus.
Carl Bundy, vice president of case goods, product development for Drexel Heritage, is seeing the same requests from consumers.
"The Drexel Heritage consumer is quite fashion- or design-oriented. Having the ability to change finishes, fabrics and configurations is important to allow the individual to create personal and unique environments," he said.
Earlier this month, the High Point, N.C.-based manufacturer showcased nine case collections available in more than 50 finishes at the market in its hometown. Bundy said this represents more than half of the company's line.
Customization options include the finish, painted hardware and striping or tipping along with color options. Consumers can select the shape and size of their tabletops and choose from a selection of table bases, have contrasting back panels or switch wooden door panels for mirror panels .
Additionally, some case pieces, such as headboards and tables with side panels, can be customized with upholstered panels.
"All upholstery is customized and is supported with an offering of around 900 fabrics," he said. "Upholstered products have options of size, arm style, leg style or skirted, function (swivels on chairs, sleeper options in sofas), fabric, trims, contrasting welts, nails versus welts, spaced nails versus nails applied head-to-head, etc. With the addition of accent pillows with fabric and trim options as well as COM (customer's own material) fabrics, the combinations are virtually limitless."
Through it's new ColorPlus Lighting Collection, Lamps Plus customers are able to select the lamp color, base shape and shade color, Swanson said. "We understood that customization is a growing request, and we created the program to meet the need."
Swanson said the program has more than 100 color options that are matched to today's popular designer colors.
"Each design is handmade to order and available with a variety of fabric and color coordinating giclee lampshades. Simply choose your color, base and shade combination," she said.
Virginia-based Bassett Furniture also strives to provide customers with exactly what they want through its customization programs. Jay Moore, advertising and marketing analytics director, said the company has removed many of the stigmas associated with ordering custom furniture.
"Almost always, custom furniture costs too much and takes too long. We've removed all the pain. We've worked hard to put in more fun."
As a rule, custom pieces ordered with the help of a Bassett design expert at any of its stores or through its online store will be made to order in North Carolina and delivered within 30 days, he said.
"Customers can select frames, fabric and details at Bassett. Our design experts love to makeover their customers' rooms, complete with paint and accessory recommendations. With 1,000 fabrics to choose from, Bassett's custom upholstery is available in sofas, sectionals, chairs, ottomans and upholstered beds," Moore said.
One nice aspect of its program is the ability to "see" what you are creating as you are making choices.
"We take every precaution during the sale to make sure the furniture is exactly what our consumers want, including building it on screen and printing it out to make sure she loves it before we order it," he said.
Drexel Heritage and Lamps Plus also have computer programs that allow consumers to make choices and see what the finished product will look like. Bundy said this helps prevent any unwanted surprises when the final product arrives.
"Fabric, finish and trim samples are also available in retail galleries to facilitate selections."
He said it usually takes three to four weeks to complete a custom order, depending on the availability of frames and fabrics.
At Lamps Plus, custom orders take five to 10 days.
"Remember, each design is handmade to order, so this is quick for custom lighting," Swanson said.
And if the lighting isn't exactly what the customer was expecting, it can be returned.
"We stand behind the products we sell. If, for any reason, a customer is not satisfied with a purchase, they may return it within 60 days of receiving it," she said.