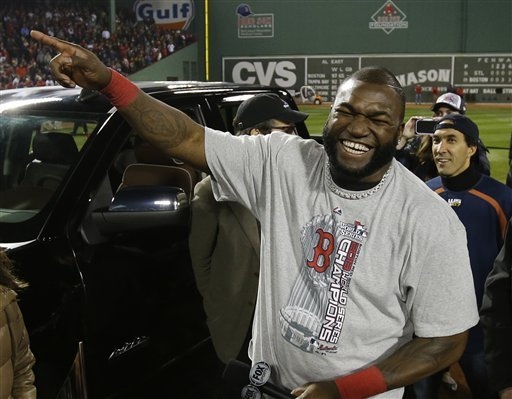 It's everything a Harley-Davidson should be. There's the fine leather with detailed stitching, plenty of chrome accents and, of course, the classic bar and shield logo. The only thing missing is the thunder of the big V-Twin engine as it rolls down the highway.
And the best part? You can safely park it in the middle of your living room without having to worry about any oil leaks.
A new partnership between Harley-Davidson and Classic Leather has resulted in a comfortable upholstery collection that beckons people to come and sit for awhile, much like the call of the open road on a beautiful spring day.
Being a Harley-Davidson aficionado is more than just having a love for the open road. It's a lifestyle. So it only makes sense that the lifestyle carry over into the home.
"Harley enthusiasts are always looking for ways to carry their passion for Harley into other parts of their lives. Our collection allows them to decorate their homes or offices and embrace the lifestyle when they can't be riding," said Michelle Lubinski, director of marketing for Ace Product Management Group Inc., which offers the Roadhouse collection of licensed Harley-Davidson products.
"There are so many people who don't have a Harley yet love the culture and lifestyle," agreed Danielle Kugler, MotorClothes manager for Red Rock Harley-Davidson.
Introduced at the winter home-furnishings trade show at World Market Center Las Vegas, Classic Leather's new upholstery collection for Harley-Davidson is prominently displayed at Red Rock Harley-Davidson's new showroom on Rainbow Boulevard, as well as in Las Vegas Harley-Davidson's showroom on Eastern Avenue.
"If a high-end sofa and a Harley-Davidson had a child, this is what it would be," said Guy Holbrook, vice president of residential sales for Classic Leather. "We've infused Harley DNA into a furniture collection."
The Harley-Davidson Enthusiast collection includes sofas, a sectional sofa, recliners, ottomans and several styles of chairs, including swiveled office chairs.
But more than just being made of leather and carrying the Harley-Davidson logo, the furnishings echo elements of the motorcycle in their design. The arms of the Rivet chair, for example, have the same sloping silhouette of a motorcycle's gas tank.
The furniture also has the ability to be customized, much as riders like to individualize their bikes. The metallic leather has a sheen that resembles the paint used on the motorcycles and is available in Harley's classic black and orange, as well as brown and white. Additionally, different logos can be embroidered onto the leather and there are choices in the types of leather piping, welt color and stitch color. Adding more chrome trim and nailheads also is an option.
Kugler said the branded furniture is particularly popular among those decorating game rooms and second homes, anywhere people just want to have a little fun.
Even though the furniture is more mainstream than owning a motorcycle, Kugler said it still has an edge, along with the look and feel of a Harley.
The same holds true for the products offered by Ace, which include several types of bars, a pub table, bar stools with and without backrests, and a poker table and chair set. They were introduced last year and have been extremely popular among Harley enthusiasts, Lubinski said.
"We constantly get stories of Harley enthusiasts decking out their home bars and rec rooms with our line. We love to get pictures from excited customers after they've transformed their spaces!" she said.
In addition to offering branded products for the home, Kugler said the main idea for putting sofas and big comfy chairs in the center of the showroom was to create a lounge for their customers to relax.
"We love it. It does exactly what we wanted it to do," she said.
In fact, during a recent visit to Red Rock Harley-Davidson, customers found themselves sitting down for a moment or two, putting their feet up and running their hands over the leather cushions, the same way they touched the seats on the motorcycles.
"We plant a lot of seeds. People sit and relax while their bikes are being serviced and say 'I need one of those,'" she said.