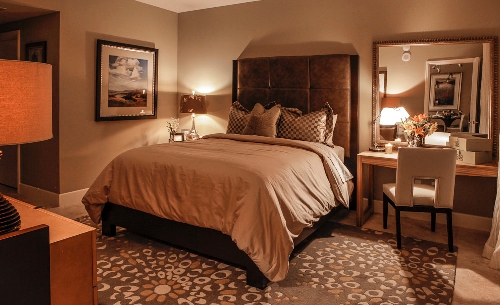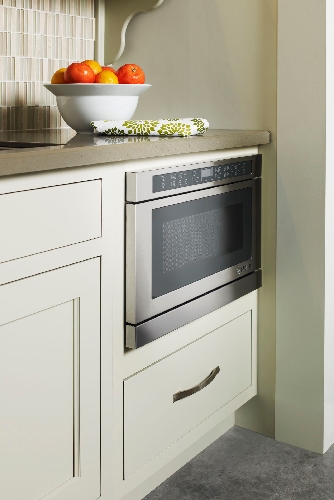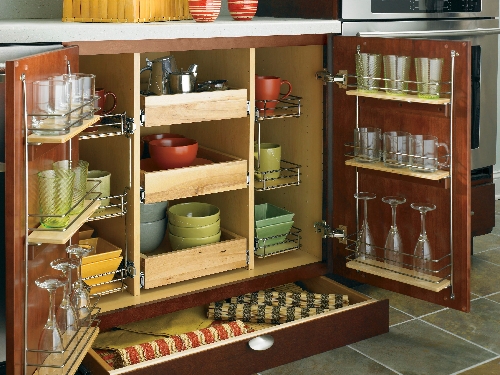 Once upon a time, children were eager to move out of the nest and test their wings when they reached adulthood. But that is happening less often today, according to data from the Census Bureau.
Adult children are moving away from the family home at an older age or are returning to the nest after completing college. Dubbed the boomerang generation, many of these adult children are moving in with their parents for economic reasons.
Pew Research Center reports that among adults ages 25 to 34, 61 percent say they have friends or family members who have moved back in with their parents over the past few years because of economic conditions. Furthermore, 29 percent of parents are reporting that an adult child has moved back in with them because of the economy. Additionally, many households are bringing their older parents into the fold.
A Pew Research analysis of Census Bureau data reveals that the number of Americans living in multigenerational households is the highest it has been since the 1950s.
So, how do you accommodate the needs of many people in one space and maintain a sense of privacy for everyone?
"Ideally, it's nice to have a separate area far away from each other's bedroom so each person has their own sense of privacy and their own space," said Jill Abelman of Inside Style, an interior design firm in Las Vegas.
Knowing that is often impossible to achieve, the next best solution is to carve out a small space for them where they can put some of their personal items, she said.
And to create a sense of privacy, use a room screen or a two-sided bookcase.
'It is more of a psychological barrier on the other side of the space," she said.
Interior designer Angela Britt of Deziner Originals in Las Vegas said it is important to consider the physical as well as the psychological aspects of the change in living arrangements.
"Especially when you bring a parent into your house. You have to consider that they have lost everything to move in with you. You have to restore some of that," she said. "They are becoming dependent on people they shouldn't have to be dependent on and they have reservations about asking for things."
Britt said she was fortunate enough to have a bedroom with an adjacent bathroom that her daughter was able to use when she, her husband and their baby moved in.
To house their belongings, shelves and closets were built in the garage, and she used her linens on the bed to make the space feel more familiar.
Harold '"Bud" Dietrich, an architect from Valrico, Fla., who contributes regularly to Houzz, an online resource for design and architecture ideas, said he created a second master bedroom area in one of his clients' homes that provided some privacy and a retreat.
"I think that's the real trick with adapting a house to accommodate what are essential several families living under one roof. Each family needs its own space and autonomy," Dietrich said. "Rooms like kitchens can be shared spaces, because smaller kitchenettes included in the separate area, though helping to create that autonomous area, come at a price and there may be zoning restrictions."
If the move is going to be long term, then the new resident should be allowed to decorate the space so that it suits their personality.
"In their space you do have to let them go wild," Abelman said.
And that can often be difficult.
"I'm a prime example," Abelman said. "I'm an interior designer, and I want the whole house to match. But in my kids' rooms, I have to let them go so they can have their own sense of identity in their spaces."
There should be some leeway in blending decorating styles in the remainder of the house, done on a case-by-case basis, she said.
"I do have an ex-employee whose parents moved in. They had similar styles and they blended well, but the father wanted to put up a shrine to golf. He got a small area. You do have to negotiate," Abelman said.
Moving a parent into your home is usually easier because, for the most part, they have downsized their possessions, or are ready to.
"If you put them in a new space, give them one thing to make them feel welcome and warm. Reframe old, cherished photos or let them pick out a new paint color or drapes," Abelman said.
And don't forget safety considerations and accessibility, Britt said.
If an older child with children of their own moves in, be sure to look at your home from the eye level and reach of the smallest family member. For older adults, be sure to install items such as grab bars in the bathroom, remove tripping hazards such as area rugs, and consider any limitations on their mobility or range of motion.
For example, outlets can be moved higher to prevent little ones from playing with them or to allow adults to use them without having to bend too much. Also, light switches can be lowered to make them easier to reach.
"It's called universal or barrier-free design. It works equally well for a toddler or the elderly," Britt said.
The important thing for people to know is that functional design doesn't have to be plain or institutional, she said. Many of the changes made to adapt to a person's needs often can be beautiful.
In one of her designs, Britt floated two bathroom sinks at different levels to accommodate a husband and his wife, who used a wheelchair.
"It had a beautiful aesthetic. You get so interested in the design that you don't realize it was done on purpose for someone who is handicapped."
Abelman said regardless of the age of the family's new resident, set aside a place for a small desk that can be used with a laptop or create a comfortable reading area with a chair and good lighting.