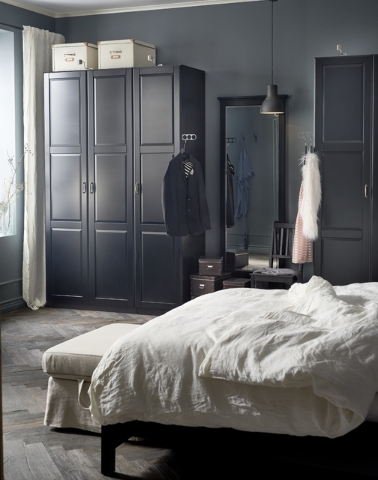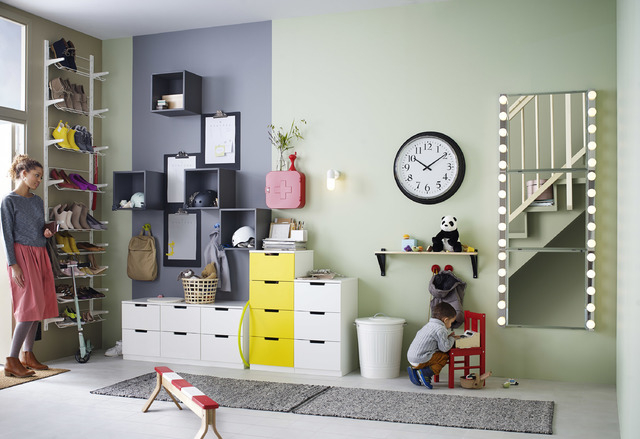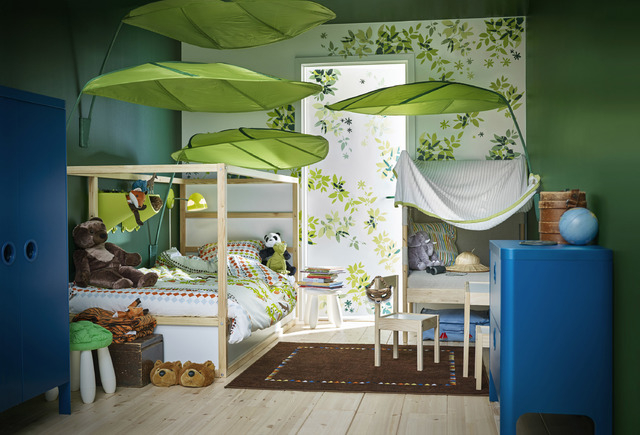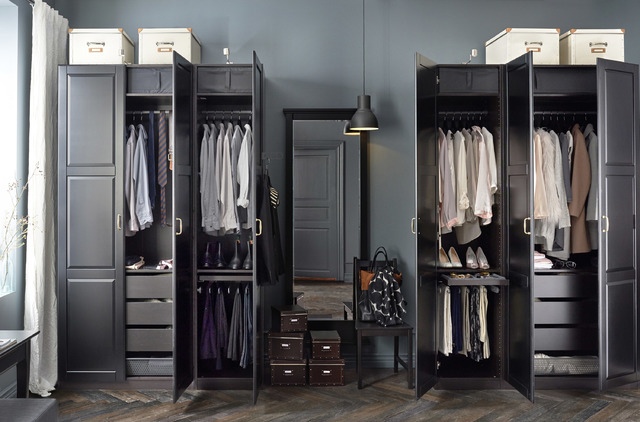 It's almost here — a day that many home decor enthusiasts have longed for. The first Ikea store, with its stylized maze of shiny, polished room sets designed for magazine covers, opens May 18 at 6500 Ikea Way in the southwest valley.
The clean lines of the Swedish company's furniture, simple-yet-elegant kitchenware and bright, cheery upholstery options appeal to a wide variety of locals.
"I'm really excited about it," said Daniel Matus, founder of Desired Space, 6280 S Valley View Blvd.
It's not just the flexibility of the furniture lines that has Matus making plans to duck into the local Ikea regularly.
"We love the everyday things that everyone can use, such as the small succulents, flatware, a lot of the kitchen (decor) they have, that is going to be quite nice to have so close," said Matus, who along with his team, has completed multifamily projects for Zappos, The 211 downtown micro-living apartments, Turnberry Towers and more. "Some of the items I use at my home are their plain white dishes for everyday dining. If you chip them or break them you aren't heartbroken."
One of his favorite pieces to play with when decorating for small spaces is Ikea's media components.
"It is not only cost effective but beautiful because they are modular so you can configure it any way you want," he said.
Recently he was searching for a particular media piece for a home design project, and the client was very specific about color and size. Matus found the piece at Ikea and ordered it with a local service that charged to deliver Ikea products before the company opened its giant store in Las Vegas.
"We were looking for something, looking locally, and just couldn't find it," Matus said. "The Ikea piece is relatively transitional. It has a nice espresso finish without the customized price. It worked out quite well."
Ikea is a treasure chest for home DIY enthusiasts, said Jill Abelman, CEO and principal designer of Inside Style interior design firm, 1119 S. Main St.
"As an interior designer, I know many of our clients will be shopping there for a variety of things," she said. "But the things I am most excited about are affordable closet organization and storage. They have just about everything to store, stack or save your extra belongings.
An often overlooked room will get some much-needed attention, with a reasonable price, when Ikea opens.
"Many times in our projects, homeowners have just moved here and have an entire home they want to furnish at once," Abelman said. "Most of the times they want to focus on furnishing the main living areas with the long term in mind and then sometimes run short before they get to the kids furniture."
The kid's room tends to get shortchanged, she said, because people don't want to invest a lot into furniture that will soon be outgrown by their ever-changing children's tastes, and height.
"I think Ikea is perfect for those areas where you just want to fill in affordably but not necessarily everywhere in the home," Abelman said.
Clients have already begun calling in, asking Abelman's advice on how to incorporate the stylized Ikea cabinets in their kitchens.
"I think Las Vegas is starving for accessible modern cabinetry and furniture," she said. "In fact, I have had so many recent requests for help with retail purchases, that we just created a new one-day service called Retail Therapy. I spend a half day with clients at their home, addressing all of their design dilemmas and together we start to formulate a plan for design."
The second half of her Retail Therapy service puts together a plan for completing the client's space to their satisfaction, either fast or over time.
"We will call out pieces to purchases, sizes and direct access for purchase, whether it be Ikea, other retailers or through Inside Style," Abelman said. "(It's) meant to be a DIY option, (and) the client is under no obligation to purchase and can have a plan for drab to fab in eight short hours."
Ikea also is an alternative for those looking to spruce up their workplace, on a usually tight budget.
Local kindergarten teacher Angela Doty has visited Ikeas in Minnesota, Texas and Arizona since a friend exposed her to the Ikea phenom.
"One of my teacher friends told me about all of the great classroom materials she found from Ikea," Doty said, "such as magazine holders, small tables."
A regular visitor to Ikea, she has found that walking the floor can lead to inspiration.
"It felt a bit overwhelming because of the size of Ikea," she said about her first trip to the store. "I enjoyed looking at all of the different decorations and ideas."
She and her husband, Jacob, bought an Ikea Besta shelf unit and turned it into a functional entertainment center.
"One of my friends has a similar piece and I wanted to get the same look," Doty said, noting the inexpensive, well-made pieces are easy to switch up if your style changes.
Being able to change the look to keep your business image contemporary is an important part of Ikea's appeal, said Linda Ma, CEO of Pink Nails with two locations in the northwest valley.
"Everything I have is Ikea," she said. "The quality is really good and the price. And if something happens to it, you can find a replacement really easy."
Ikea's Nordli chest is one of her favorite pieces because the drawers can be changed out to update the basic cabinetpieces.
"I bought 10, and one for my sister, I like them so much," the small business owner said. "I can change it up just by changing the basket and it will change the whole look of it. You can have a piece and change it pretty inexpensively."
She piles her two young children, ages 3 and 18 months, into their SUV with a small trailer attached and travels to Ikea in California every few months.
"I don't make a list," she said. "I go for the inspiration. I walk all their rooms they have set up and look at every single item and then make my decision on what we can use for our salons. I've tried to look online, but it's not the same, which is why I'm so excited to have one here in Las Vegas."
But she is worried about the convenience.
"I'm going to be there all the time," she said. "The one thing I liked about driving so far is the uniqueness of how I (designed) my store. Now there is one right here and everybody can shop there. Oh, my God, I'll probably go every other week."
Paula Indriss, a San Diego transplant, was introduced to Ikea when a friend bought her stemware for a house-warming gift.
"We broke one on the first night we opened them, and I felt so bad," Indriss, a mother of two, said. "But my friend just laughed it off and told me they were easy to replace. She took me to Ikea, and it was over. I couldn't get enough of that place."
She and her husband, Todd, travel to San Diego twice a year, ostensibly to visit friends and family.
"But we go down with a light load in our (SUV) so we can fill it up with my list from Ikea," she said.
It's not just the furniture and inexpensive wall decor that has her craving a cruise around the laminate floors of Ikea.
"The child care is awesome," she said. "Your kids have a great time and you can shop and look, and shop and look."
The trip is topped off by popping a few of Ikea's famed Swedish meatballs into her kids' hungry mouths.
"They love that they get to play and eat," she said, "and I'm a happy mom with my shopping fix complete."
Not familiar with the Ikea craze?
Ikea will have an open house from 1-8 p.m. today and Sunday, as well as May 11-15, at the Downtown Container Park, 707 Fremont St., for locals to get better acquainted with the company and its products.