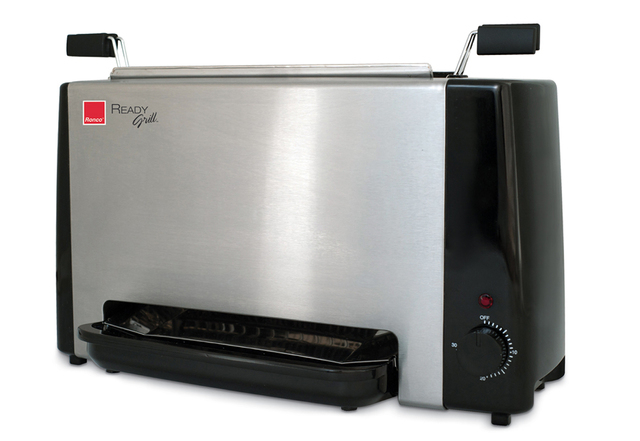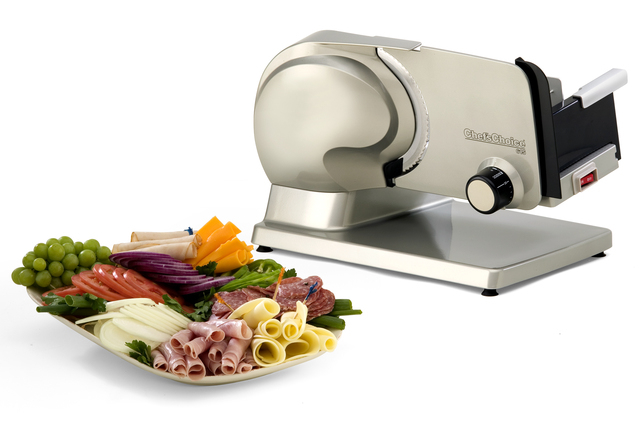 The busiest room in the house in the coming weeks is going to be the kitchen. And no matter if it's a roast turkey or a glazed ham that's about to go in the oven, anything that can make the effort a little easier and less time consuming is welcome.
Most chefs will say their most important kitchen item is a sharp knife. Chef'sChoice Diamond Hone AngleSelect is a sharpener designed to sharpen Asian-, European- and American-style knives. A multistage sharpening system features 100 percent diamond abrasives and patented flexible polishing discs that create a "gothic arch" edge structure recognized for sharpness and durability.
This electric sharpener can restore both a 20-degree edge for older-style European/American knives and a 15-degree edge for Asian-style and modern European- and American-style knives. It can also sharpen fine edge or serrated blades, Santoku- and traditional Japanese-style single-bevel edges, as well as sports knives and pocket knives.
One of the newest kitchen ovens comes from legendary celebrity chef and local restaurateur Wolfgang Puck. After more than two years of research and development, he introduced the Wolfgang Puck Pressure Oven, the first countertop pressure oven that toasts, roasts, bakes, broils, reheats and rotisseries up to 70 percent faster than a traditional oven.
"This is really a present from my kitchen to yours because I want you to cook at home as well as I do in my kitchen," said Chef Puck. "The low pressurized oven cooks food faster while flavors get infused into the meat or fish just like in a pressure cooker. Believe me when I say you can put a meal on the table in a fraction of the time than it would take you in a regular oven."
The Wolfgang Puck Pressure Oven roasts turkey in one third the time so holiday home chefs can cook a 14-pound turkey in 55 minutes.
The oven is an energy-efficient, electric appliance that combines the speed of a pressure cooker with the versatility of an oven. According to the chef, meats stay crispy on the outside while being moist on the inside, baked goods rise beautifully, and vegetables roast tender.
However, because this is Las Vegas, there are those who prefer to cook everything outside on the grill. Yet, for cold days, there is the Ronco Ready Grill, an indoor, smokeless grill that offers "grilled" flavor in minutes. It even cooks frozen foods straight from the freezer.
Marc Gill, Ronco brand ambassador, said the vertical indoor electric grill is built like a toaster.
"Its removable nonstick basket is designed to hold steaks, vegetables, chicken breasts or other commonly grilled items," he explained. "The grill roasts food between flanking infrared heat shields while unwanted grease and fat drip down to the exterior drip tray. That makes cleaning up a snap. The 'set it and forget it' analog timer frees you up to do other things. This is the first new cooking system since the microwave."
In fact, Consumer Reports named it one of five products with "maximum gee- whiz appeal" that could "bring true innovation to the housewares category." A slim 4 inches thick, the Ready Grill can fit on any countertop and its small design is perfect for smaller kitchens, apartments and RVs.
Gill believes the grill is even better because it can cook an entire meal — meat, vegetables and potatoes — at the same time.
"It's an everyday solution to people's problem of not having enough time to cook healthy meals," he proclaimed. "Just load, turn the dial, and when the bell rings, dinner's done."
Another item to help in the kitchen or to consider as a gift is Chef'sChoice PetitePie maker. The deep-pocketed, nonstick and easy-release mini pie plates are 4 inches in diameter and make individual pastries.
The digital timer and convenient LED indicator lights let you know when the unit is powered on and ready to bake or in the baking process. It comes with pie maker, pastry cutter, pastry press, recipes and convenient locking latch handle and built in edge crimper that insure perfectly sealed pie edges.
Since there is always leftover roast or turkey following a fine dinner, consider the Chef'sChoice Premium Electric Food Slicer. It slices a variety of foods (meat, vegetables, bread and cheese) and is perfect for those seeking innovative options for preparing meals and controlling portions. The fully retractable food carriage permits slicing of extra large roasts, hams and other foods with its multipurpose 7-inch steel blade.
And one last item that every holiday chef must have: the Talking Measuring Cup from Hammacher Schlemmer.
This 3-cup capacity cup verbally announces the volume of wet or dry ingredients. When set in its base, the cup states how much has been poured into it in a clear female voice: 1¼ cups is spoken as "one and one-fourth cups."
It even allows chefs to add multiple ingredients without emptying the cup. It can compensate for items with different densities such as water, oil, milk, flour and sugar to ensure recipes are followed precisely. Readings can be stated in volume (cups or milliliters) or weight (ounces or grams).