Large installations of street art add personality to home space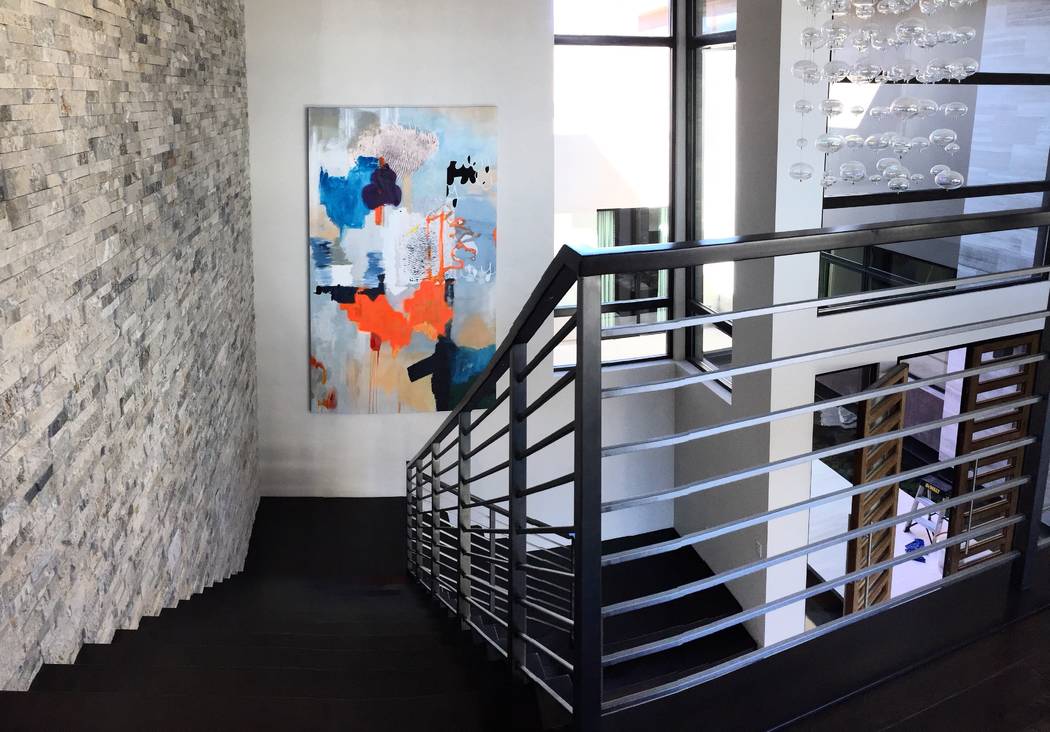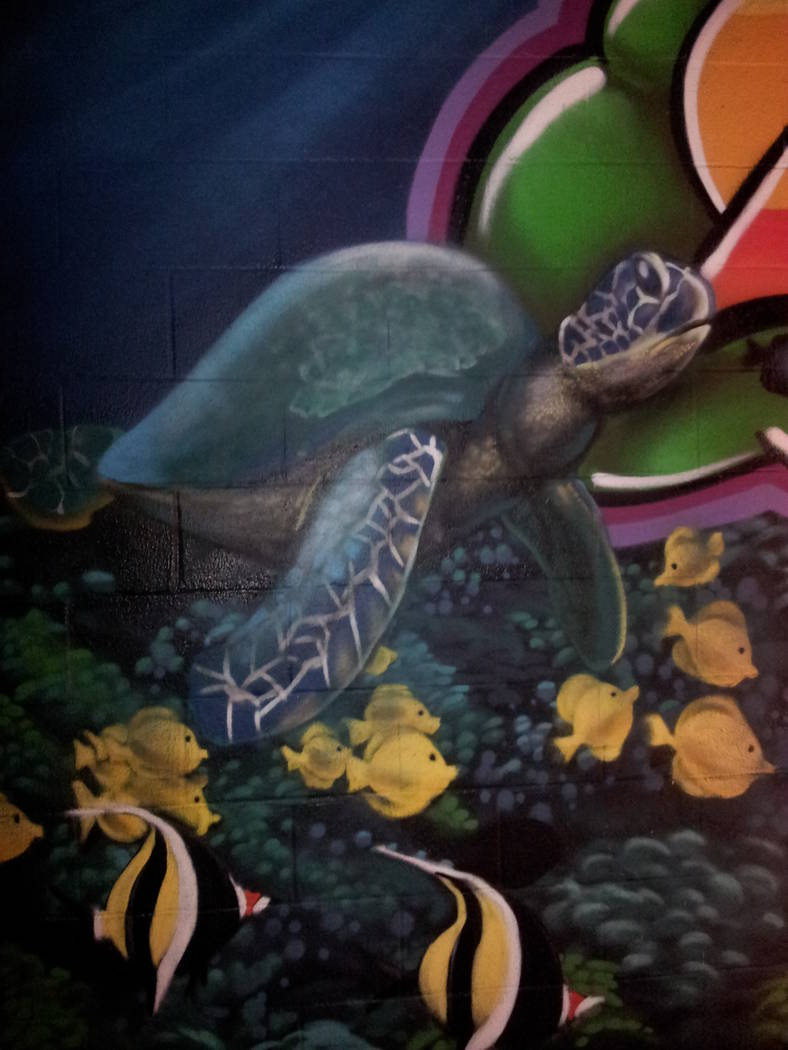 It's been called illicit, daring and truly personal. Graffiti or street art is making a move into the home, pushing aside traditional wall decor, such as wallpaper, paint and canvas.
Street art, as local artist Ras.One prefers to call it, doesn't just fill a void on your wall. It talks to you.
"The loose form, the colors, the nontraditional aesthetics of street art is what people are drawn to," said Ras.One, who was the founder of the 18b downtown art district mural program. "Not everyone wants the exact same artwork."
Graffiti is a fairly recent art form, with a storied history that makes it an alluring medium for murals, canvases and throw pillows.
It began as a subculture, as many great art movements tend to begin. Artists would take to the streets under a dark sky and create pieces that would be revealed whole and inspiring by dawn.
The art form gained ground through the '80s, with artists such as Keith Haring, famous for his black-outlined cartoonish creations, and the enigmatic Jean-Michel Basquiat selling their fringe pop culture art in galleries around the world.
"Graffiti artists were originally called writers," Ras.One said. "You're a writer, you write (on walls), somebody recognizes you, and that's what makes you (famous)."
These artists eventually made their mark in galleries, selling to collectors who realized the historic and intrepid pieces as something worthwhile and relatively edgy to display at home.
"A lot of artists were opposed to it at the time," Ras.One said. "They felt the art form should have stayed on the street."
The original art form was known for expressing an undercurrent of social and political views.
"One of the attractions of street art to people is that they didn't get a chance to see it created," he said. "It was street art. It was made overnight. And for a long time, 30 or 40 years, it was considered an outlaw art form. You risked your life, your freedom and heavy fines if you got caught."
Ras.One was drawn to the art form after spending time with his father, a priest, while traveling to New York.
"I had no idea, when I got to New York as a kid, seeing that individualized style form in the mid-'80s," he said. "I got to see the last bit of train art. That was something I was drawn to because it was more of an individual thing."
Impressive and bold, each custom-made design demonstrates the talents of the artist.
"That is what the allure is," Ras.One said.
Figures that uniquely express emotions and enthusiasms, fonts that fill a space with feeling and characters that blend thoughts in an unusual way make street art a fulfilling find for interior design enthusiasts.
Local artist Mallory Dawn has been painting murals, both residential and commercial, for more than four years.
"I love working with my clients," she said. "Being able to walk into a home or business, and help bring to life their space in a way that satisfies who they are as individuals or company is the most rewarding feeling."
The longtime local resident recently completed the front wall of the Plaza with fellow artist Holly Rae Vaughn. Dawn also assisted with the Firefly restaurant renovation in central Las Vegas with a stylized postcard painting on its brick wall. She is currently working on an installation piece inside The Cosmopolitan of Las Vegas.
Graffiti comes in color combinations to match any decor, but Dawn suggests starting slow if you are just getting into the trend.
"Start with black and white pieces," she said. "They are bold and easy to incorporate into any current color palette."
Vibrant and unique, graffiti art gives a fresh and distinctive touch to a personal space. Murals tend to be Dawn's most asked-for artwork.
"In my experience, murals really add a personal touch to your space," she said. "They create a personality for the space and naturally have a story to them. When you see a mural in a home, you know there's an artist (or artists) behind it."
Similar to a vintage item or an item you pick up on your travels, a mural carries with it an experience or feeling for the homeowner, which is then shared over and over again with anyone who visits the home.
"Commission work, in my experience, transforms a room the most," she said. "The ability that artists have to translate a homeowner's personality into an art piece is inspiring and personal. Art has the ability to invoke emotion in a way that supersedes any furniture or decor. When you add the layer of personality and curate it for the individual, you really create a home."
Graffiti art adds a contemporary surprise and artistic dash to design style. If you are looking to add just a pop of this design trend, "graffiti style or deco-art trays that can be used on an island, coffee table or countertop can continue this style into your home decor," Dawn said.
Street art offers an opportunity to express your style in a modern way, expanding your ideas and bringing them to life in one-of-a-kind pieces that pop.