Laundry room is ready for its makeover
September 30, 2017 - 8:00 am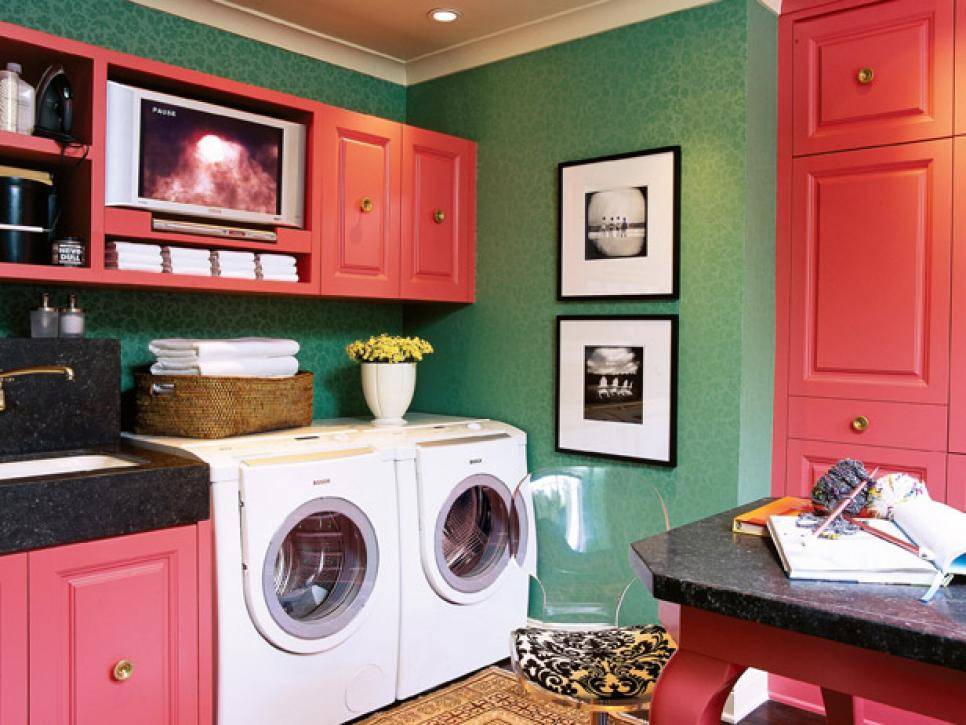 For most of us, the laundry room is probably the least interesting and least glamorous room in our home. Traditionally little if any thought has ever been given to its design or appearance. Just put in a washer and dryer and maybe some shelves and call it a day. That's been the attitude, and now that's changing.
Generally viewed (and rightly so) as a utilitarian space and often hidden away from the rest of the house, laundry rooms are being seen in a fresh new light by architects, homeowners and designers alike who are now giving actual laundry room design more than just a second look. A likely reason for this newfound interest is the fact that, in today's world, homeowners are focused on the areas of their home where small changes can make big differences. The importance of laundry room features is now high on that list.
As with kitchen and bath design, much thought is now being given to the function, efficiency, lighting and storage when it comes to this space. In a word, believe it or not, one of the latest trends in home design is actually the creation of customized laundry rooms. When designing one of your own, there are a number of key points to keep in mind.
Location
Consider putting the laundry room somewhere convenient, for heaven's sake — not tucked away at the end of some dark corridor. Upstairs laundry rooms are becoming increasingly popular which provides a great convenience for many people.
But more traditionally it's found on the first floor, often near the kitchen. And I've seen a few homes where there's a laundry room on both floors. What a great idea and what a convenience.
Countertops &cabinetry
Countertops for folding clothes are a must along with a built-in ironing board, of which there are models that will hide behind the door or fold up on the wall when not in use. A small soaking sink (freestanding ones being most cost-effective) is another great addition, as well as space for clothes hampers that separate the whites and the colors. If you like, these can match your cabinetry, adding to your room's overall look and design.
Another good idea is to have the cabinetry go up to the ceiling for additional storage and far less dust collecting. Cabinets over the washer and dryer are, of course, great for storage or cleaning supplies, but make sure the wall space will accommodate a standard cabinet size. A semi-custom or stock cabinet is a lot less expensive than something custom-built for the space.
Washers and dryers
Design and furnish the space to carry on the theme and colors of your home. Washers and dryers are now available in a host of bold colors, such as Pacific blue, black diamond, wild cherry, emerald green, titanium, ocean blue, Tuscan chestnut and champagne, which can help to add style and elegance to any laundry room.
Most machines today are Energy Star-rated, and brands like Miele are extremely "green," using very little detergent, water or energy. In fact, it's been said that the right washer can actually save enough clean drinking water for 10 people for life.
And most of the new washers and dryers now come with matching pedestals that raise the equipment above the floor, maybe 12 to 15 inches, for easier loading and unloading of clothes. Note: Be sure not to position these wonderful machines behind doors or in an awkward corner.
Paint colors and lighting
To enhance the look of the laundry space, even white walls are now being replaced by bright colors to match these new and stylish washers and dryers. An idea might be to paint one wall a color and leave the others in a neutral, since deep shades of colors will reflect on clothing, making it difficult to see spots. And if you're using fluorescent lighting, which has a blue cast, neutral wall colors with yellow undertones can surely help.
Lighting
Being able to look out at some pleasant scene or have natural light is a great bonus when doing laundry. Nothing beats having a window in a workspace.
Nevertheless, be sure to install great task lighting so that you'll always be able to see what you're doing. Today's fixtures keep style and function a major consideration. Additionally, motion detector lighting is a great convenience when your arms are full so that the lights operate automatically as you come and go.
Flooring
Flooring should be easy to clean and water resistant. One of the latest trends is to use cork flooring, which is comfortable to stand on, sustainable, naturally water resistant and usually more expensive than most standard types of flooring such as ceramic tile and vinyl. But, since the average laundry room is so small, it may prove to be more affordable than you think and easier to splurge on an upgraded or unique tile.
Stephen Leon is a licensed interior designer, certified professional in green residential design and president of Soleil Design (www.soleildezine.com). He is past president of the Central California/Nevada Chapter of the American Society of Interior Designers. Questions can be sent to soleildesign@cox.net.