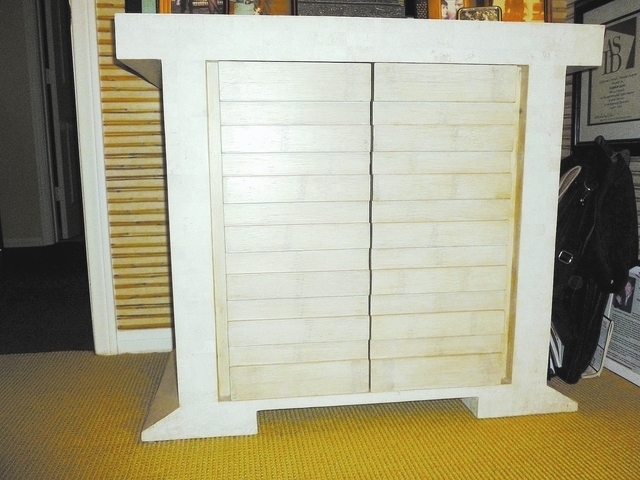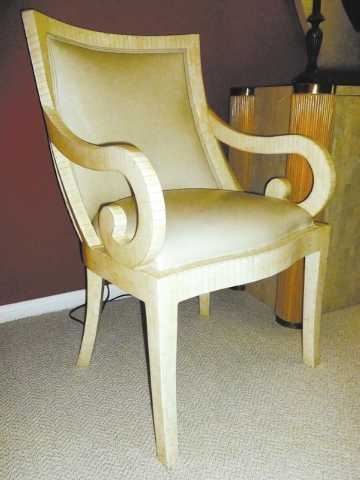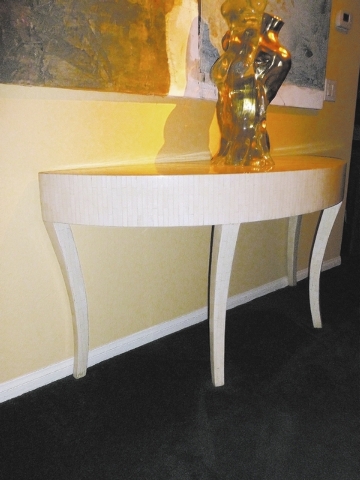 Admittedly, the topic of furniture legs and feet does sound somewhat dry and esoteric; and you're probably thinking it's a discussion best left for those in the design profession. But, truth be told, even designers may not give much thought to the kinds of legs and feet that support a piece of furniture. And that's a big mistake.
As a longtime designer, I consider them to be fundamental elements of seating and cabinetry and they need to be taken seriously not only because of their appearance and functionality but because, in some cases and especially with traditional and antique furniture, they're one of the best identifying factors for furniture style and approximate age.
Legs and feet are utilitarian and aesthetic and will affect the usefulness as well as the appearance of a piece of furniture. From a decorative point of view, the first consideration is how to use the legs to visually reinforce a look or feeling that you're trying to create.
For example, tapered square legs will suggest contemporary, while round, tapered legs with fluting call to mind high-style English or French design reminiscent of country pieces depending on whether the scale of the wood legs is delicate or heavy.
Carefully selected wood legs are often one of the most important details in designing a piece of furniture. They provide a wonderful opportunity to add warmth and beauty to a room and even help set the style for a project. They may be made of wood suitable for painted finishes or wood that comes to life when stained and finished.
With modern design, usually a simple recessed base, tapered legs of wood or metal or even no base at all will get the job done nicely.
From a functional perspective, the first consideration for the leg is the height, or how high the finished piece needs to be, and then its strength as the legs are the actual four supports that hold the furniture up. As previously mentioned, (in the case of antiques) they can help to identify the age, style and value of a piece of furniture.
The terms used to describe the various styles of legs and feet can often seem like a foreign language for the uninitiated. Many of us have heard these names bandied about for years but were probably never really sure what they actually meant.
No doubt the most ubiquitous of these terms would be the cabriole leg. It's a name given to legs in the style of the first half of the 18th century. The design is a representation of the rear leg of a leaping goat and its "S" shape gives furniture a human quality.
It's also extremely practical as the balance the cabriole leg achieves makes it possible to support heavy pieces of case furniture on slim legs, without the use of stretchers. Cabriole leg styles have a timeless sophistication, often featuring a carved ornament on the "knee," such as a scallop shell or lion motif.
It's interesting to point out that in the Victorian age, legs such as the cabriole were regarded as too sensual and provocative for any decent person to gaze upon for too long. "Sexy" furniture legs and feet were totally covered by fabrics during that chaste era.
The Marlborough leg, also extremely popular, is a straight, sometimes fluted leg with a block as a foot that was used in mid-18th century English and American furniture.
The spider leg looks like its namesake and is easily recognizable as is the spiral leg that resembles a twisted rope or a support with a winding descending flute or groove.
Saber legs are tapered to resemble a cavalry saber. The Greek and Romans used saber and animal legs. The front legs flare forward, the rear legs curve out behind. The square leg is just that and the tapered leg narrows from top to bottom.
Foot is a term that refers to the end of a table, sofa or chair leg. It's the feet that will often hold the key to an antique's age and value. The earliest feet were either plain, large balls or buns, which are squat versions of a ball foot, flattened slightly on top and more at the bottom.
As time went on, the growth of furniture foot styles was based on imitating the feet of four-legged animals, birds and even dragons. The foot might be a club, a claw and ball, a lion's paw, an arrow, a block, a hoof or a scroll.
And although styles of furniture legs and feet have varied through time by region and period, these very basic parts of furniture design remain as deep seated as ever in our day-to-day lives and are likely to remain so as long as people value beauty and good design.
Stephen Leon is a licensed interior designer and president of the Central California/Nevada Chapter of the American Society of Interior Designers. He is a certified professional in green residential design. Questions can be sent to soleildesign@cox.net.