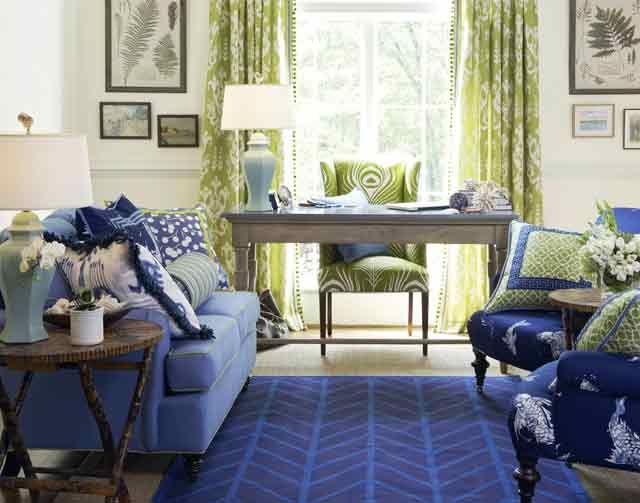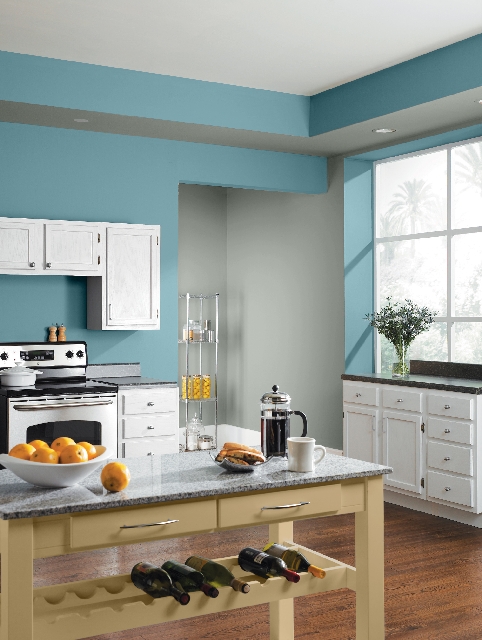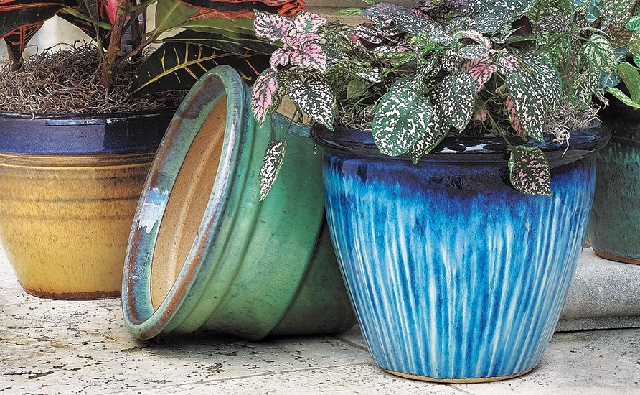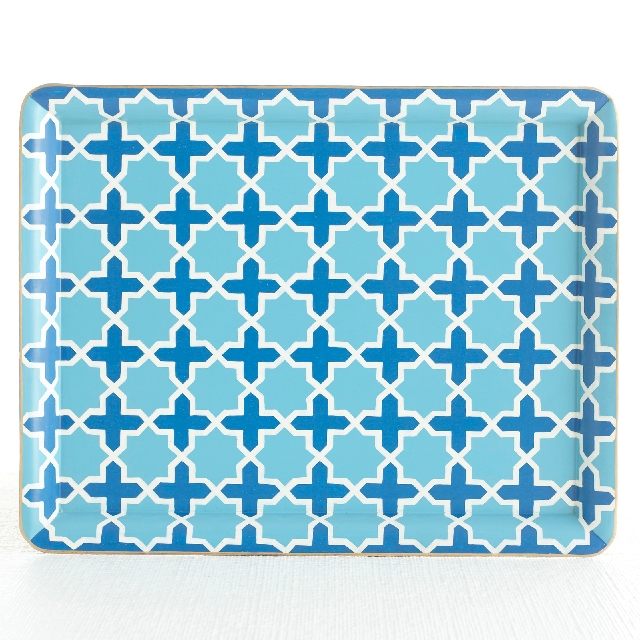 Feeling blue? You're not alone. Color experts around the globe are feeling blue, too.
"Blue is the new green," said Zara Stender of Las Vegas, a chairholder with the Color Marketing Group, color expert and award-winning designer. "For the past 15 years, greens have dominated color palettes, reflecting our 'green' consciousness and concern for the environment. Blue indicates our desire for peace, serenity, safety and beauty."
Blue was one of the trends spotted during the recent home-furnishings show at World Market Center Las Vegas.
According to Julie Smith Vincenti of Nine Muses Media, a trend watcher who presented the First Look seminar at the winter event, Monaco blue features prominently in Pantone's spring palette. The color, which lies somewhere between navy and cobalt, is ideal for contemporary settings, she said.
Barbara Richardson, Glidden 's color expert, spoke of Indigo Night, a deep rich blue, saying "this color has a quiet elegance, it is not electric, it is soothing and calming to our spirits. It can be used with confidence in our homes, blended with whites and neutrals for an uncomplicated scheme. Combine with light yellow-greens for a take on freshness or add yellows and gold for a complementary touch. This is a truly versatile color that creates many opportunities for fresh color in our homes."
Blue's many hues and versatility are associated with a variety of decorating styles.
For example, depending on which shade of blue used, you can create an Americana, country or cottage look, said Rachel Skafidas, color and design expert for Dutch Boy . A cornflower blue is best for the cottage look, while a sky or true blue could be used for country settings. To create an Americana feel, use a deep-red-based blue such as the one seen on the American flag.
Stender said when paired with yellow, it creates a cheery country French style. For a Southwestern look, blue should be paired with aqua and terra cotta. When used with white, blue feels fresh and open, which makes it ideal for a nautical theme or Mediterranean feel.
If striving for a coastal or seaside look, Skafidas said you should use lighter shades of blue, specifically those that mimic water.
"If you want more of a Caribbean flair you will be looking at more of the brighter aquas compared to the cooler blues you would see in New England," Skafidas said.
"There are specific décor styles that use blue as a main component, but that doesn't mean you are stuck with that décor style if you want to use blue in your room," she added.
"Depending on the hue, blue is appropriate for anywhere in the home: from an infant's room, which could be more pale, to a deeper tone for a home office or bedroom, to a spa blue in the bath," said Manja Swanson, chief creative officer of Lamps Plus.
Skafidas agreed, noting that bright, dynamic blues are especially good in social gathering areas such as family rooms and kitchens.
Stender said blue is a "sleep-inducing color ideal for bedrooms or any area of the home where quiet and reflection are desired.
"Blue does a funny thing with time. The wavelength of blue light alters how the receptors in the brain process time. Time seems to slow to a crawl in the presence of blue," Stender said, noting that is why it is associated with peaceful and tranquil settings.
In addition to influencing our thoughts and feelings, the color has the ability to affect our physical being, Stender said.
"Blue has some health supporting qualities. Many researchers consider the wavelength of blue light to have a positive effect on the thyroid gland, throat, speech, hearing and eyes," she said.
Once you select a shade of blue, there are numerous ways to incorporate it into your home.
"For the DIY set, paint is a great way to incorporate a color into any space. For those you prefer to shop, consider adding lighting, home accents and accessories," Swanson said. "Table lamps, pillows, throws, small accent ottoman and home accessories, like vases, bowls and candles, are all great way to incorporate color into any space and can easily be changed out when you have a new favorite color."
Stender cautions, however, to avoid getting blue carpet. She said real estate professionals claim that homes with blue carpets are five times harder to sell.