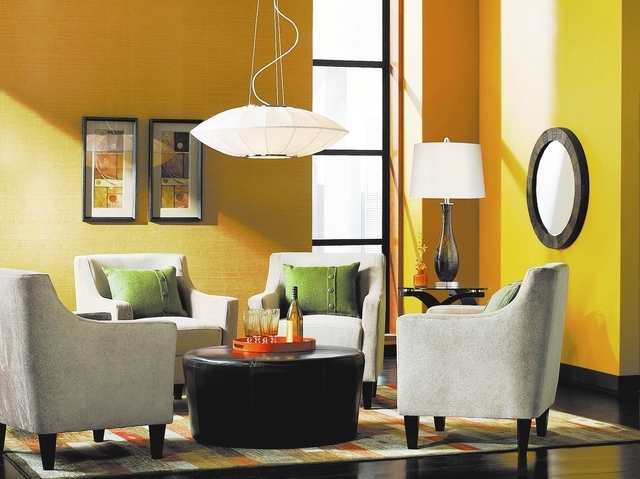 The government mandated phase-out of traditional incandescent light bulbs began in 2012. That year, the old 100-watt incandescent bulb got the boot, and in 2013, the 75-watt bulb was nixed. 2014 will see the slow end to 40- and 60-watt traditional incandescent bulbs.
Although there are plenty of critics arguing against any government-imposed phase-out like this, there are others who are simply trying to figure out what they are or aren't getting with the new energy-efficient light bulbs on the market today.
The price factor
Ditching the dirt-cheap, 99-cent traditional incandescent bulb isn't easy for some. Fortunately, pricing on alternative bulbs has been coming down in the past few years.
The three energy-efficient alternatives to traditional incandescent bulbs are — from least to most expensive — halogen incandescent bulbs, compact fluorescents (CFLs) and light-emitting diode bulbs, or LEDs.
Halogen incandescents only use about 60 to 70 percent of the power of comparable traditional incandescents, and cost about $1.75 per bulb. CFLs, known for their squiggly shapes, use about a fourth of the energy of traditional incandescents and cost about $3 each. LEDs are the most advanced as far as energy savings is concerned, but come at the steepest price of about $10 for a 40-watt bulb, making it tough for consumers to get excited about them possibly lasting more than 20 years.
Some utility companies offer rebates that can bring the LED bulb price down to about $5, Home Depot spokesperson Kathryn Emery said.
"I think consumers have been hesitant to buy the LEDs. Three years ago they were as much as $30," she said.
With competition heating up in the energy-efficient bulb market, Danielle Ison, a California-based certified lighting consultant, expects LEDs could drop to the $3 or $4 price point in the next few years. But even at today's prices, lighting experts still say CFLs and LEDs are worth the investment.
"An average American house can save over $200 per year by replacing incandescent bulbs with CFL or LED," said Matt Ehrlichman, CEO of Porch.com, a free home improvement network.
Give and take, quality
Ison, however, sees CFLs slowly phasing out over the next few years because many give a gray, dim light that consumers don't like.
"They just don't have the punch LEDs have," Ison added.
But LEDs also bring their share of concerns when it comes to brightness. A traditional incandescent light gives off about 2,700 Kelvins — a measure of lighting color — which is a warm, yellowish white. This lighting color gives a warm hue, Ison said, and is good for earth tones in a room.
But early LEDs commonly came in higher Kelvin ratings, topping 3,000 and even upward of 4,000. This very bright light was seen as too intense for earth tones and gave a "hospital" feel, Ison said. But at the same time the higher Kelvin LEDs were found to be great in rooms with a lot of blues and grays, she added.
But more LED makers are offering bulbs in a variety of Kelvin ratings. A big advantage LED lights also have over CFLs is that they are dimmable. Consumers can also save big money on installing their own dimmers in their home, Ison added.
"Putting dimmers is the least expensive way to go energy efficient throughout the house. You can find a lot of them in the $20 range," she added.
LED quality is also still being ironed out. Earlier this year, Wal-Mart unveiled a 40-watt LED bulb for $8.88, undercutting Cree's 40-watt bulb, listed for $9.97 at Home Depot.
Ison said it's important to pay attention to the number of hours listed on the box to get a better sense of the actual quality of the bulb. Some show 35,000 hours, others 50,000, she said. Even with claims of LEDs topping 20 years of life, Ison has still seen plenty of failures.
"You have to be careful. Like everything, you do get what you pay for," she added.
More and more customers are also paying attention to the old lighting term, lumens, or simply the visible light from a bulb, when it comes to gauging the quality of an energy-efficient bulb.
Understanding the relationship of lumens, watts and Kelvins can bring some clarity to understanding the type of light someone is buying. A traditional 100-watt incandescent bulb offered about 1,600 lumens, a very bright, clear light. Some of today's CFLs only need about 23 watts to get 1,500 lumens of light, and LEDs need even fewer watts.
With the phase-out, Home Depot has increased signage and informational material in its light bulb aisles while educating employees on changes. The company also offers information to customers at its www.homedepot.com/lightbulbs Web page.
"The light bulb aisle is a different place than it used to be. There are so many questions to ask," Emery said.