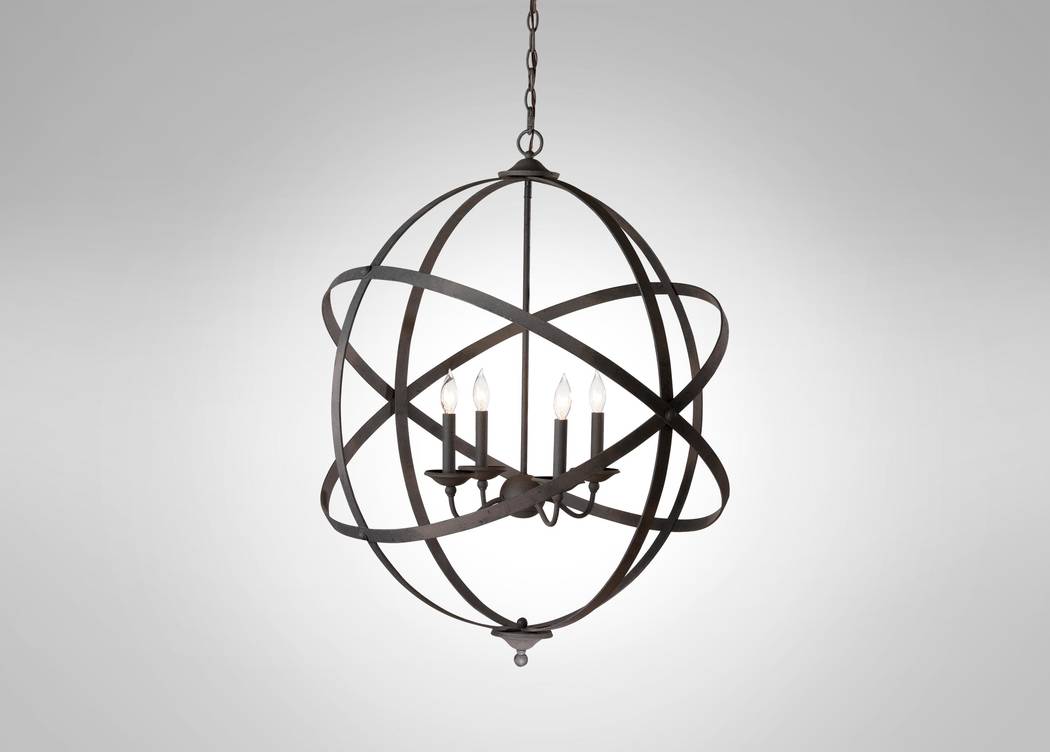 Who among us hasn't at some point suddenly stopped and gazed transfixed into a shop window, a museum or art gallery as we came face to face with some form of an artist's vision and genius?
Sometimes the impact of such a moment in time can be so profound that we'll forever remember the circumstances of when we first saw "it" — the time, the place, what we were wearing, etc. It's at that moment that a design leaves the mundane world of the typical and ascends to the exalted level of sculptural design.
Sculpture is basically defined as the fine art of forming figures or designs by cutting stone, fashioning plastic materials, modeling clay or making molds for casting in bronze or other metal. In that case, sculptural forms can really take any shape and can be in any material. They become "art" when we instinctively recognize them as a cut above what we are used to seeing, created by man's natural desire to rise above the commonplace and hopefully rub up against divine inspiration.
Being a designer I fully understand the challenges and pitfalls that lie in the path of coming up with a form that will be a raging success and stand out among all the other past and existing designs competing for a place of honor in someone's home or office. The latest contenders for the "Mount Olympus" of design may just be lighting fixtures, which certainly are one of the most important elements in interior design. I'm talking about fixtures that are so striking that they're works of art unto themselves and that absolutely meet the criteria of functional sculpture.
This growing trend has reached across all types of lighting as fixtures have taken on bold new shapes and looks as well. They're making a play in the form of chandeliers (which are sculptural by their very nature), sconces, table lamps and floor lamps. Available to us now in the marketplace are interesting shapes, colors and materials that have elevated the basic function to be much more than just a simple light source.
Lighting is so fundamental to design because it absolutely influences textures, colors, materials and, in point of fact, the space itself. Lighting helps to shape and tailor all the elements in a room's design by embracing and reflecting them in its light, possibly even camouflaging any flaws or accentuating specific corners of a space.
The right lighting piece can actually become the center of attention in a simply decorated space.In a crowded interior, a simple piece can complement the overall design without standing out.
So it's definitely time to say goodbye to traditional light design that's been constrained for far too long by simply supporting the classic light bulb. Today's modern lighting takes on sculptural shapes and gravity-defying designs to create a new kind of light source — one that is both functional and a work of art at the same time. Just because you need a lamp on your bedside table doesn't mean it can't be a beautiful, sculptural piece that can stand alone as a work of art.
Sculptural lighting is also a trend that can work successfully across many design styles. Whether in an urban loft, a midcentury modern home or a minimalist design, sculptural lighting infuses the space with character and visual interest as never before.
For the modern minimalist, it's the perfect way to add a fixture that acts as art at the same time functioning as a light source without creating any unnecessary clutter. For eclectic design, there are many beautiful ceramic options actually made by artists. And for the space with high ceilings, a large-scale sculptural chandelier is a way to fill that massive empty space with something both stylish and functional.
I've always thought of the coffee table as the crown jewel in a room's design, but it now seems that any lighting fixture — whether a lamp, chandelier or sconce — is a chance to dress up your space with something unique and interesting. For example, coppery-metallic light combinations work great for lending elegance, glamour and richness to a room.
Even the venerable furniture retailer, Ethan Allen, has incorporated several sculptural lighting designs. A standout among them is the Navesink chandelier (pictured here), which interestingly is a design honoring the physical and historical beacons of Navesink, a light station known to sailors as the Twin Lights for more than a hundred years. It's made of iron with a textured charcoal finish.
It would seem that sculptural lighting from elegant chandeliers to mind-boggling table lamps can be added anywhere in the home. Whether fluid shapes, such as the Navesink, or simple orbs that are sleek, minimal or even abstract, certainly do appeal to our creative and artistic sensibilities while embracing seemingly unlimited possibilities of creating art and light at the same time.
Consider what type of sculptural lighting will work best for you, because there's little doubt that they can make a show-stopping statement in any home. This is a trend that's worth taking seriously because lighting fixtures truly can be the jewelry for your room now more than ever before, so don't miss the opportunity to incorporate these incredible shapes and styles.
Stephen Leon is a licensed interior designer, certified professional in green residential design and president of Soleil Design (www.soleildezine.com). He is past president of the Central California/Nevada Chapter of the American Society of Interior Designers. Questions can be sent to soleildesign@cox.net.