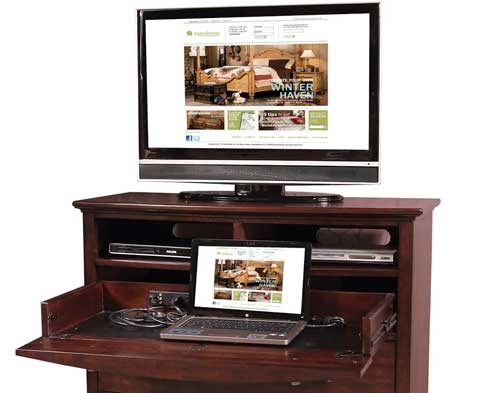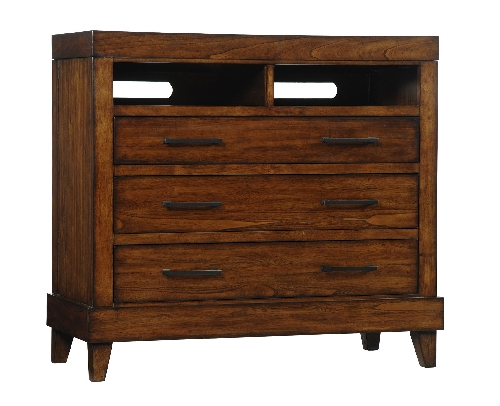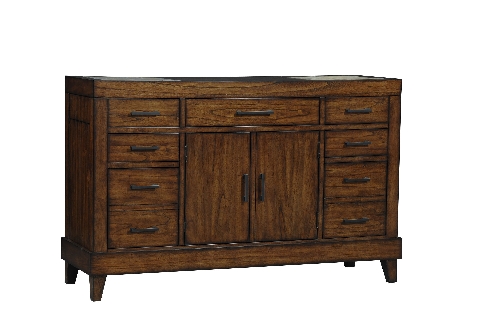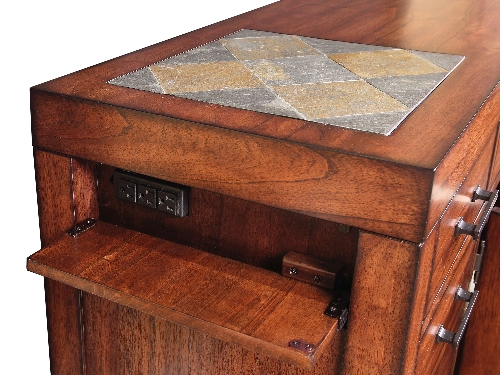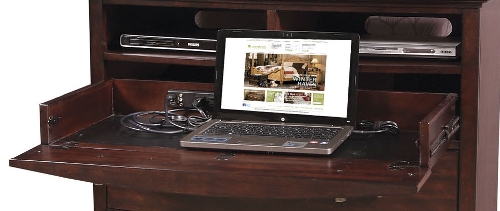 When selecting furniture for their homes, today's shoppers – especially those from the younger Millennial Generation – look for pieces that fit a particular function and lifestyle. Gone are the days when people selected furniture by its style or what type of wood it was made of.
According to Bryan Edwards, vice president of sales for aspenhome, the 77 million strong Millennial Generation, also know as Generation Y, Generation Next, Net Generation and Echo Boomers, is changing the way manufacturers design their furniture.
"The styling is certainly aesthetically beautiful, but it's much more homogenous in that it allows Millennials to personalize it," Edwards said.
With cleaner lines, the furniture allows the bedding, wall paint colors and art work to shine and define the piece, he said.
"This furniture allows them to express their own personalities rather than the furniture dictate the personality of the room. Before, in the old days, they (shoppers) had to know what type of wood they were buying. Now it's more about function. It certainly has to look nice, but style is almost subliminal," Edwards said. "If we put traditional hardware or a foot on a piece, it might not appeal to them but they would not know why. The role we play as a designer of product is not to put our own taste preferences on top of theirs."
When it comes to functionality and versatility, aspenhome has been including its "ah" features for many years.
The dresser, for example, offers great storage capabilities. "Our drawers are deeper and we use the whole case. We have 14-inch extensions on our drawer guides so you can use every square inch to store your things. You can store 72 pairs of ladies size 10 blue jeans in our dresser," he said.
Additionally, the company has taken into consideration how tech-savvy the generation is.
"Technology is in the Millennial's DNA. They grew up on computers and digital media. We understand how technology plays such an important role in their lives. The top drawer in our nightstand allows them to charge their iPad, iPhone or laptop right next to them. They love that feature."
At the recently completed Las Vegas Market, aspenhome showcased two new collections aimed at the Millennials: Lincoln Park and Tamarind.
"We designed the upscale and transitional Lincoln Park to appeal to the success-oriented Millennial Generation," said Glenn Weisgerber, a designer for the Phoenix-based aspenhome. "It is presented in rich, exotic-looking veneers accented with a ribbon mahogany finish."
The pieces are made of a plantation-grown mindi wood, so they are eco-friendly as well.
Tamarind has a chutney finish to highlight its natural golden hues. It is made of sapele wood and has a grain similar to walnut.
Both groups include a three-drawer Liv360 chest that offers plenty of storage space but also can double as an entertainment or work center. The top easily accommodates a 42-inch television. There's also a place for audio components and a pullout laptop desk surface.
"We take it a step further with a charging station with USB and HDMI ports so they can connect their laptop to their TV to stream movies," Edwards said.
Additionally, the collections offer a Liv360 server/credenza that has a pullout laptop workstation drawer, file drawer and printer storage area. The file drawer also can be outfitted with pegs to hold dishes and is deep enough for bottles to stand upright.
Edwards said the Millennials also "are value conscious and with the help of their computers, cell phones and iPads they easily search for information and the best buys."
Aspenhome added value to the collections with suggested retail prices such as $899 for a five-piece dining set, $599 for the Liv360 chest and $1,600 for a queen-sized bed with a dresser, mirror and nightstand.
Another nod to the Millennials is the addition of a 48-inch writing desk to established collections. Retailing for just $399, the small desk has felt-lined drawers so electronic appliances don't get scratched, built-in charging station and a lower surface height to make working on laptop comfortable. The versatile piece also can be accessorized differently allowing it to serve as an entertainment center or vanity. It is ideal for small apartments and loft living, and can be placed in a bedroom, kitchen or foyer, said Dianne Barham, a spokesperson for the company.