Mark Murphy shares how he keeps JW Marriott landscaping lush in harsh valley
April 11, 2017 - 11:36 am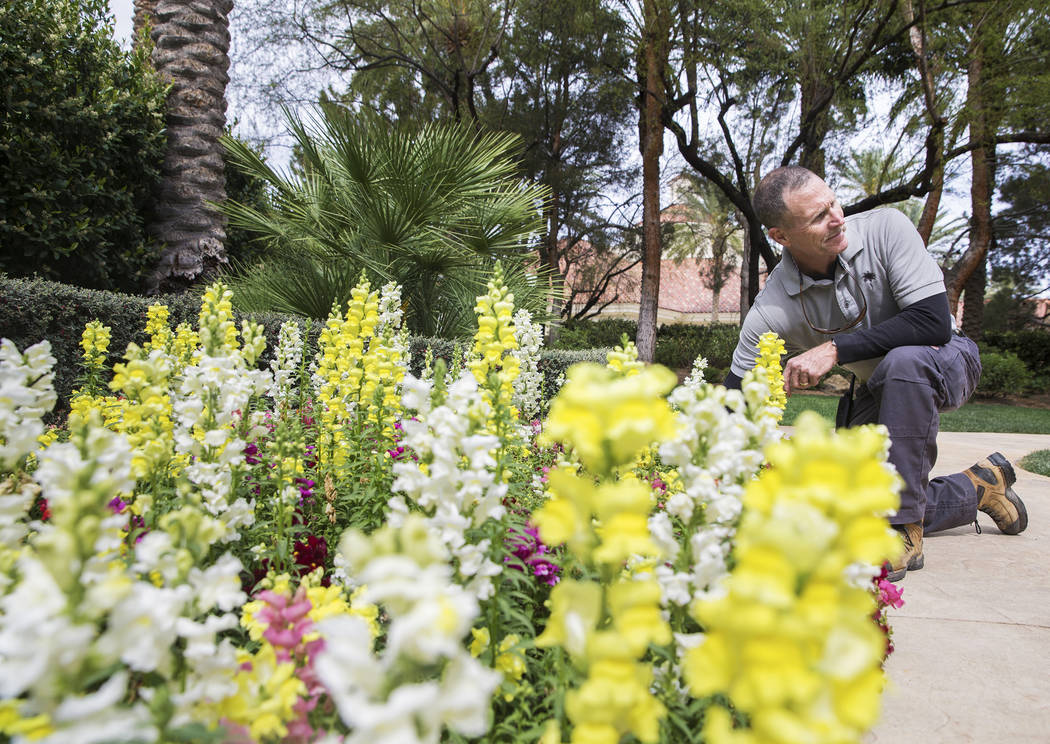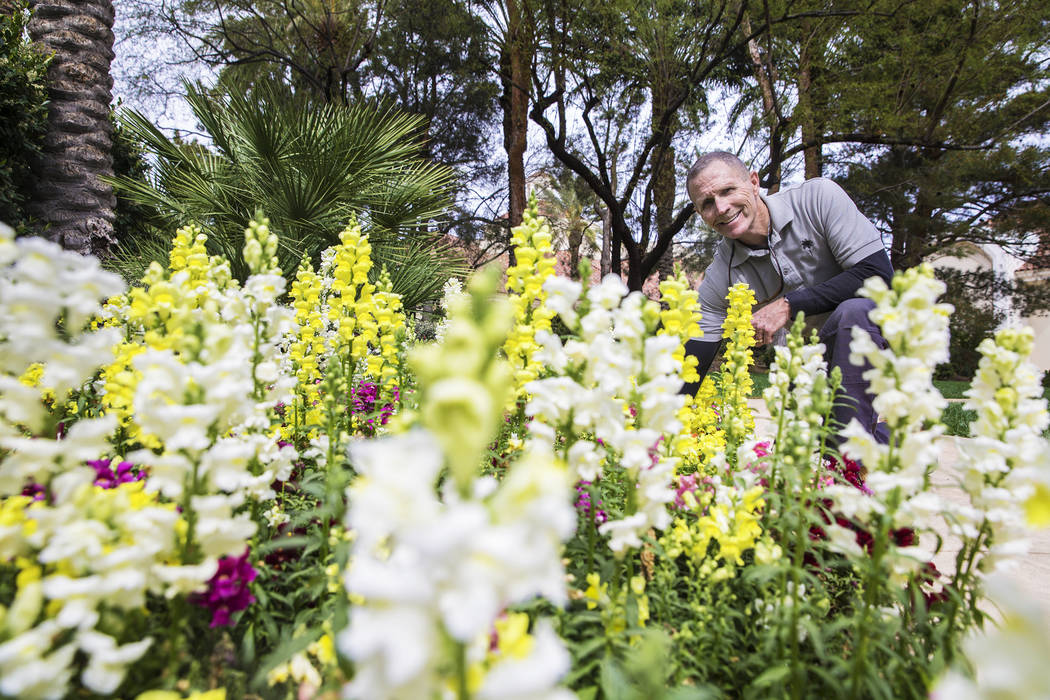 Vegas Voices is a weekly question-and-answer series featuring notable Las Vegans.
As horticulture manager for JW Marriott Resort on North Rampart Boulevard, Mark Murphy is responsible for the landscaping on the 54-acre site.
Born in Fort Thomas, Kentucky, he was an early adopter of Las Vegas, moving here with his family when he was 6 months old. But then Murphy always started early; he said his career in horticulture began when he was 12 years old and had a summer job for a landscaper. He realized he had an interest and an aptitude for horticulture, and since has studied pest and disease management, soils, fertilization and arboriculture.
It's a challenge in this town to keep things alive. We have some of the harshest conditions, we have some of the worst soils in the United States, and terrible water.
Murphy has worked at New York-New York and some communities in Spanish Trail, including custom landscaping. He's been at JW Marriott for 18 years and said he has a great appreciation for his staff. "I've been doing this for 40 years, and this is the best group I've ever had."
Review-Journal: Do you think most people who go to the JW Marriott are aware how extensive the gardens are?
Mark Murphy: I don't think so, because most of the beautiful landscaping is on the interior. Unless people get out and get into the pool area, they really miss the beauty.
Tell us a little about the landscape — how many acres, plant varieties, etc.?
Fifty-four acres, about 24 to 25 acres of landscape. About 2 acres of turf. About 1,000 palm trees, about 3,000 other trees, probably over 100,000 shrubs. Probably 15 varieties of shrubs, 10 varieties of trees.
Any that are edible and used in the resort's restaurants?
We have an herb garden that I built a few years ago for the chef, who picked out what we plant there. We've got this year's list: chives, onions, radishes, cilantro, basil, cucumbers, tomatoes, bell peppers, tarragon, strawberries. It's not very much (of the total needed by the restaurants); it's more of an accent on the plate. Chef Bruce (Knapik) gets out there and he'll do a display. The first year we grew tomatoes. They overtook that whole area. We cut back and now only do three types. … This has been a learning experience. … (We also have fruit trees); we have a pear, pomegranate, apple and lemon. They're all used in the restaurants.
What's the most daunting aspect of your job?
It's a challenge in this town to keep things alive. We have some of the harshest conditions, we have some of the worst soils in the United States, and terrible water. It's a real challenge keeping a $4 million landscape alive and flourishing in this valley.
Do you have any really unusual plant varieties?
The stuff that's on this property is true blue good stuff that grows in Las Vegas. It handles the heat, handles the cold. Every once in a while I try to bring on some new species for some color and see if it works for us. But pretty much it's the old reliable stuff in Las Vegas. We've got mock orange, pyracantha, jasmine, hawthorns, boxwood, euonymus. They did want to make sure I was able to plant some hawthorns around the restaurant (which is named the Hawthorn Grill).
Do you have any water features?
Four very big water features, all with waterfalls. The biggest one is 250,000 gallons, with live koi. We put another fish in there; it's called mosquito fish, which keeps down all the mosquito larvae so we have very few mosquitoes on property.
Contact Heidi Knapp Rinella at hrinella@reviewjournal.com or 702-383-0474. Follow @HKRinella on Twitter.
Getting to know: Mark Murphy
What do you like to do in your spare time?
Murphy: My wife and I are avid shooters. We have a membership at a few ranges. I like to fish whenever I get a chance.
Current obsession?
Murphy: My daughter's softball (Madison, 14). That's all we do five nights a week, and we travel almost every other weekend for tournaments.
Favorite indulgence?
We go to softball, we go to church and we go home. I get to work at 4 (a.m.) and I go to bed early.
Where do you always take visitors to Las Vegas?
They all want to go down on the Strip. We kind of send them in that direction and say, "Have a good time." I hate the Strip.