New look for old furniture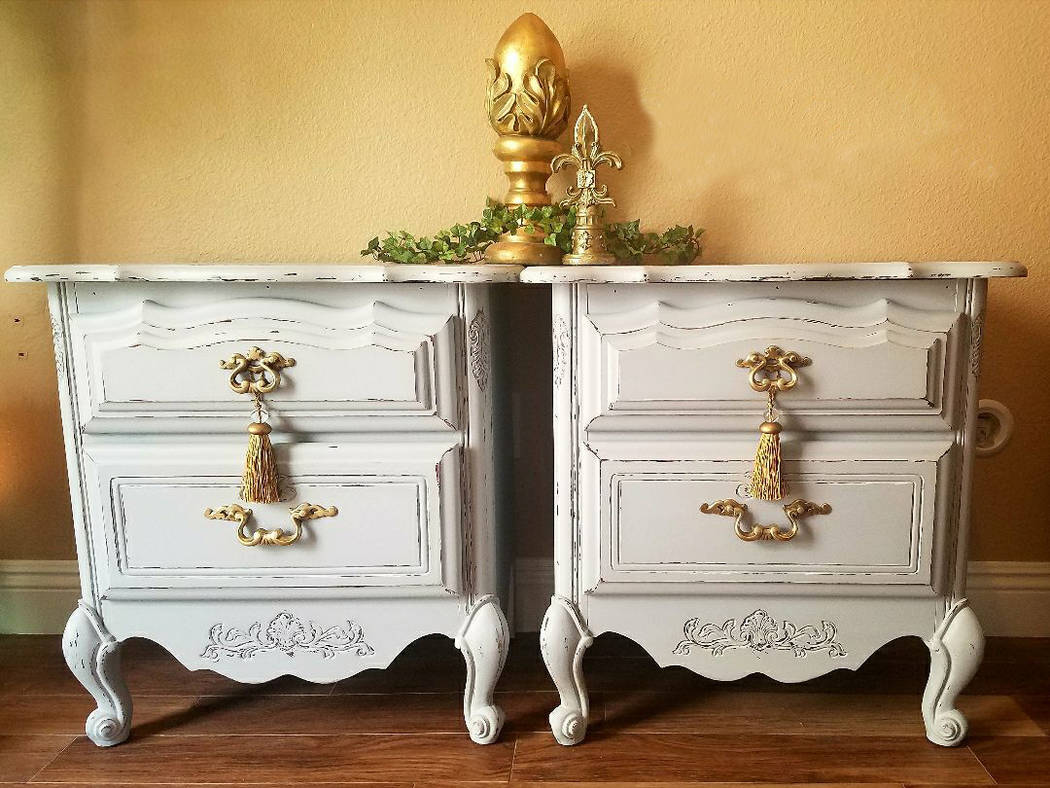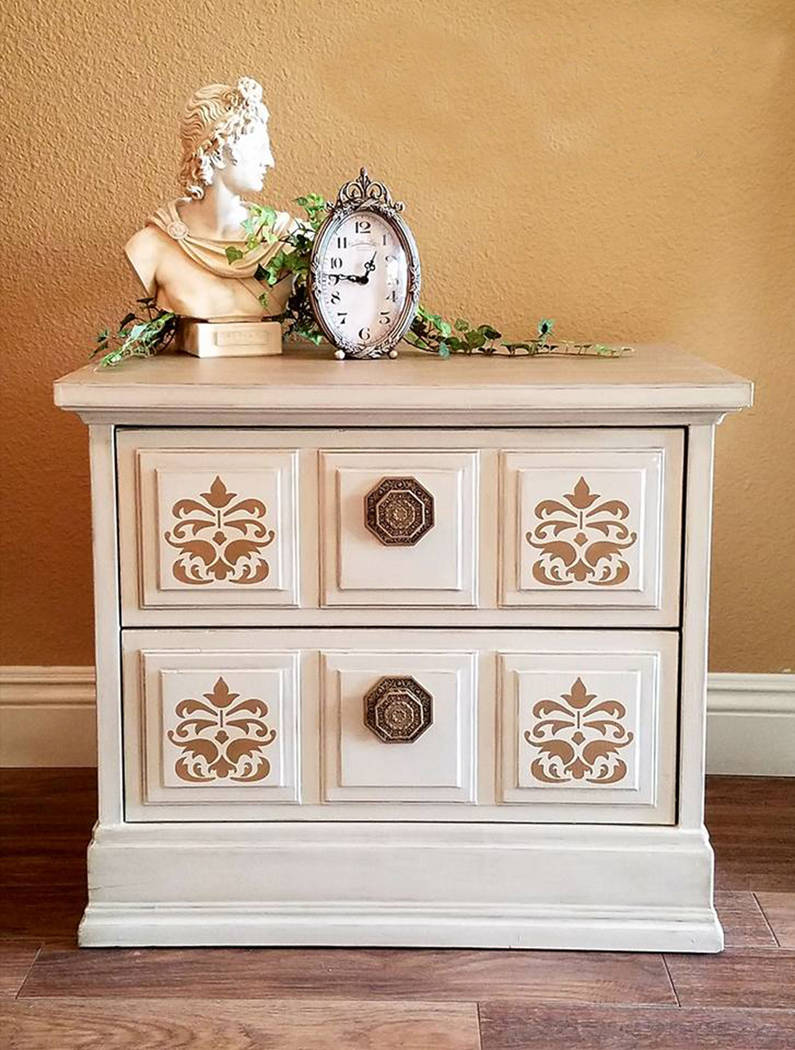 Outside of big-box stores, locals are finding a tight-knit community of buyers and sellers of upcycled and refurbished furnishings for their homes and patios.
After ditching every stick of furniture they had ever owned to move from Georgia to Las Vegas last year, Richard and Bella Dickson spent days scouring furniture stores in search of pieces that spoke to them.
"We had collected odds and ends and inherited some big pieces of furniture since we got married 16 years ago," Bella Dickson said. "We wanted a fresh start in our new hometown and something that reflected our style."
Needing a quick fix for seating while they searched for unique pieces, they went to local apps such as OfferUp and Letgo for inexpensive stand-ins. What they found turned their house into a home.
"People were taking old furniture, better made than what we saw at (national chains), and making them unique," Bella Dickson said. "We had quality furniture, and it was different than anything you'd find online or in stores."
The affordability and handmade factors played big roles.
"We like that we are giving our money to a local person, an artist, really, and we have something that will last and speaks to us," Richard Dickson said. "It's perfect."
Selling online made Victoria Konhorst a bit nervous when she decided to take her few painted end tables and dressers live on Facebook Marketplace.
"It's been really friendly and nice, and everybody has been pretty wonderful," she said. "It's safe because you can see someone's buying history, what they have posted about what they bought and what the sellers say. We all talk to each other, and you can look at their profile so you have an idea of who they are and what they are about, their interests."
Her part-time hobby of turning drab pieces into sweet, detailed and stylish furniture turned into Old to Ooh La La on Facebook Marketplace in February. The tidy side hobby has brought her opportunities to expand her circle of friends and add funds to the vacation pot.
"I see a trend in buying local," she said. "I think this is going to be a long-term way for some of us out there to make a living."
She keeps the prices affordable because she enjoys the idea of her original pieces out there in the world for others to enjoy.
"There's a weird kind of magic that happens when you take something dirty and old and ugly, and you give it new life," she said. "It feels very satisfying."
For those planning to get into the business, Konhorst offers a few tips.
"In order to make it profitable, you have to watch how much you pay for it," she said.
Now that she is in tune with the upcycled furniture trend, she can't help but stumble on new pieces. She spends an hour or two on Saturday mornings scouring garage sales, and she cruises curbs for castoffs during the week.
"Somebody might have something on the curb, so your eyes are always peeled for the next thing," said Konhorst, who has sold more than a dozen pieces in the last few months. "Yard sales on the weekend, second-hand stores, maybe you see something at Ross. You know it's right if you can see that if you did something to it would be even better."
Once a piece is completed, drawer slides replaced and in great condition inside and out, set a price and keep it firm.
"There are people out there who appreciate that you are going to take the time to make something viable and not just slap paint on it," she said. "I have a little community of people I interact with daily and ask to see what I'm doing next before I post it (to sell)."
If you get a buyer who is pushy, which can happen often online, always be polite. Tell them, " 'Thank you for your interest, but right now my price is firm,' " Konhorst said.
Patricia Hanson began refinishing furniture from Goodwill in 2015 as a part-time hobby that helped her family stay comfortable and stylish during a long-distance move. It has since turned into a lucrative side job.
"What I enjoy about refinishing furniture is the before and after, which always blows me away," said Hanson, owner of Fontella Interior Design. "I know a piece can turn from trash to a treasure with some love."
The most popular pieces she sells in Las Vegas tend to be dining sets, buffets and dressers. Upholstered chairs in the rustic farmhouse or layered industrial style also are in demand by buyers on the apps she uses, the most lucrative being Got Good Bones on Facebook Marketplace. She finds quality pieces to refurbish on Craigslist, OfferUp and at storage auctions.
"There is a large community of us out there, and we work together," she said. "It's very supportive. There's a lot of creativity out there."