October 13, 2010 - 11:00 pm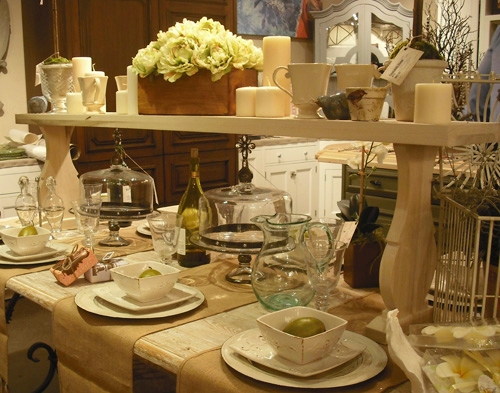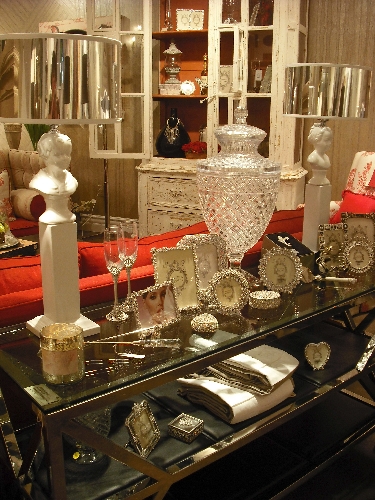 Among the benefits of traveling is seeing how others live. Whether it's the food or the furnishings, you're bound to find something different than what you have at home.
Often, in your joy of discovery, you share news of your adventures by sending postcards to family and friends.
After a visit to Las Vegas Design Center you'll find a postcard that you can't send, but one that will still give you that well-traveled feeling.
Postcards Home is a designer showroom that is ever-changing with scenes of life from throughout the world, paying homage to exotic ports of call. It is the vision of R. Craig Dye and Donna Johnson.
Dye and Johnson, who have operated their interior design business, RDZine, in the valley for about 12 years, wanted to share their love of unique and beautiful items with those around them. They said they opened the showroom because of their inability to find home furnishings and décor they were looking for in one convenient location.
"We've gone to the markets. We were constantly searching for something new and innovative that sparked our imagination," Johnson said.
"We thought let's create a showroom we love, surrounded by the things we love and use," added Dye. "It's like walking through a living space that's enjoyable and fun to visit. And we wanted to make it available to everyone else."
They said they chose the name of their showroom because it gave them the ability to change the space's look based on what they found on their own travels, as well as seasonally.
One day the showroom could have an African motif and the next day carry an Italian flavor.
"We love to create spaces we enjoy," Dye said.
This is evident in the way the showroom is set up. The duo creates homelike vignettes throughout the space.
"We start from the walls and work our way down to the last little frame. It's a complete picture," Johnson said.
She describe their eclectic style as modern retro. She said it's a mixture of retro items with trendy items, all of which are unique, authentic and beautiful.
"We love to combine the unusual," Johnson said. "There's always something new to look at."
The showroom carries practically everything needed to furnish and decorate a home, including wall treatments, lighting, fabrics, upholstery, case goods, decorative accents, china and table-top items, art and bedding.
An added bonus are pieces of jewelry.
"When a designer or the public is looking for home accessories, it's always nice to go home with something. And you can't put a sofa in your pocket," Johnson said.
"It's a little reward after shopping all day," added Dye. "It's an unexpected treat, like dessert at the end of a meal."
However, many of the decorative accessories, as well as some of the furnishings, can be purchased directly off the showroom floor.
According to Johnson, Postcards Home helps bridge the gap between wholesalers and retailers, especially at the Las Vegas Design Center, which receives visits by both.
They can offer their professional services to those without an interior designer, and, because of their own experiences, can empathize with their clients as well as feel confident in recommending any of their vendors.
"We have a complete understanding. We've used and sourced every vendor in our showroom. We know what to expect," Dye said.
Because of their local connections, Postcards Home also showcases many local talents as well.
Among the lines it carries are Las Vegas resident Jackie Von Tobel's fabrics and decorative pillows and Henderson-based Realm of Design's architectural elements.
They also carry florals from Rafael Sainz, a Las Vegas designer whose work includes fresh and silk flowers, as well as graphics and visual displays.
Postcards Home is located in Suite A-119 in the Las Vegas Design Center, 495 S. Grand Central Parkway. For more information, call 456-9023.