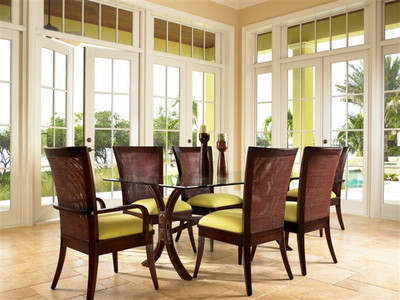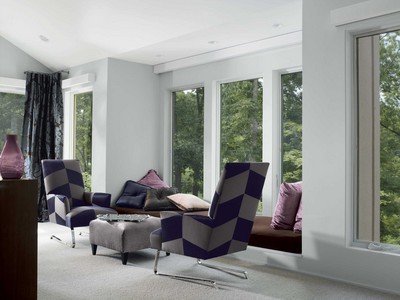 "The world which credits what is done, is cold to all that might have been." Lord Alfred Tennyson (1809-1892), English poet, "In Memoriam A.H.H." (1850)
Like most folks who are into their homes, I read a lot of shelter magazines — and revel in each new color, style and design technique. I don't always like them or agree with them, but I can certainly appreciate talent and design.
So while flipping through a magazine recently, something really impressed me; it was not a design or this year's newest and hottest color, but a line in an ad. And I must credit Sherwin-Williams for its ad campaign. The line was this: "Nothing is more beautiful than potential." It was obviously referring to bringing your room together with paint.
The line is simple and direct, and nothing could be more spot on. It doesn't even have to be limited to our homes or private spaces, it could apply to anything in our lives. But, since I write about inside spaces, let's talk about that.
I firmly believe that every space has potential. It really doesn't make a difference if it's a total tear down (potential for a new building) or a room or a house that just needs a little TLC. The potential is there, and I agree, it is a beautiful thing.
One of the most upsetting or saddest things is to have that potential in our spaces and either, one, not recognize it, or, two, not know what to do about it.
With the advent of HGTV, whether we agree with what some of the designers do or not, we can certainly take away something from the programs, giving almost any of us the "potential" to make improvements to our spaces.
Here are just a few ways to take advantage of hidden potential in your space.
* If you have a lot of windows, let the light in. Even if you need privacy or some heat and light regulation, choose a treatment that allows you to satisfy those needs. But also get one that will allow the maximum amount of light to come into the space. Don't waste a natural resource. Natural is beautiful.
* If there is some outstanding feature in your room, capitalize on it. For instance, if you have niches, a fireplace wall, built in bookcases or some other interesting architectural feature, play it up with paint. Sometimes there are features that could add interest, but you don't really even see them because they just blend in. Don't let that happen. Interesting is beautiful.
* Almost any size room will allow you to pull your furnishings away from the walls. Do it. Placing your sofa, chairs and tables around the walls makes your room impersonal, unwelcoming and somewhat storelike. Moving the furniture away from the walls allows for a smoother traffic pattern and will create a cozier, more personal conversation area. Comfortable and welcoming is beautiful.
* Even if you have furnishings that don't necessarily match, if you have been the recipient of hand-me-downs or have thrift-store finds, pull them together with coordinating color. Bring in throws, pillows and a few accessories in the colors you want to accent and, voilá, color will unify the space. Color is beautiful.
* Let your main pieces of furniture show. Don't cover every tabletop, counter or bookcase with stuff. Edit your collections and accessories for a sleeker, more sophisticated look. Uncluttered is beautiful.
These are just a few simple things that anybody can do. And, none of it costs a lot of money. The most expensive thing I mentioned was paint, and that's a minimal expense.
So remember we all have potential. Please don't let it go to waste. It is a beautiful thing and easy to achieve.
Carolyn Muse Grant is a founder and past president of the Architectural & Decorative Arts Society, as well as an interior design consultant/stylist specializing in home staging. Her Inside Spaces column appears weekly in the Home section of the Review-Journal. Send questions to creativemuse@cox.net.