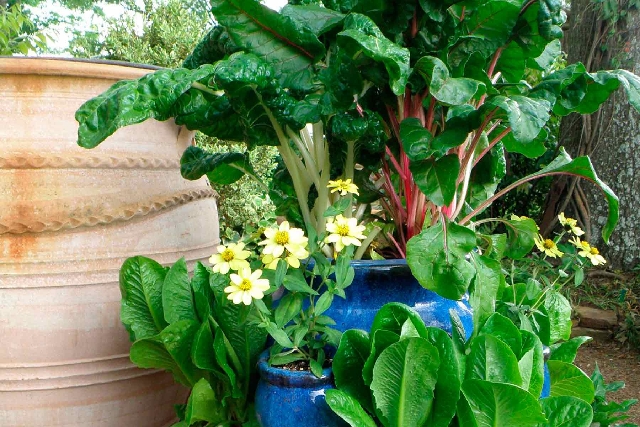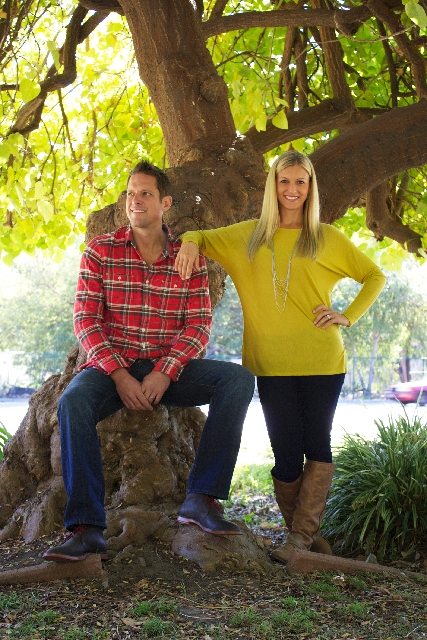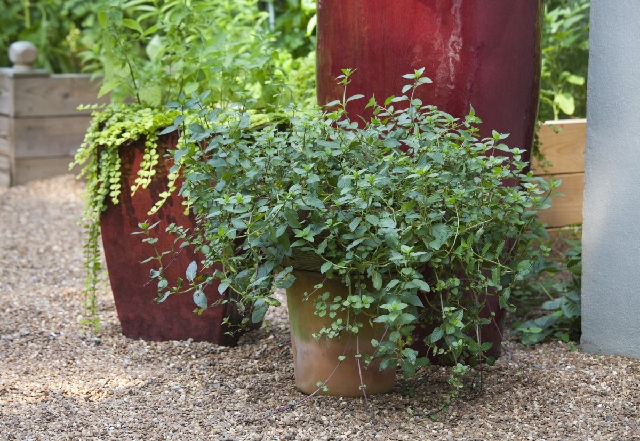 It is that time of year that Las Vegans love. Temperatures are starting to climb, but they are not so high that you are forced to stay indoors all day and night next to the air conditioner.
That means it is also time to get your yard and patio in shape.
"Your yard should be usable. I like it to be a hands-on part of your life, kind of like your house," said Chris Lambton, a professional landscaper and star of HGTV's "Going Yard."
Lambton said you should personalize your yard just as you would your house, designating different areas for different functions.
"It's fun when its spring to get outside and get your hands dirty," he said, adding that when summer arrives your yard is just the way you want it.
That's exactly what Lambton does on "Going Yard." He meets with people who have challenged and/or neglected backyards. With his wife, Peyton, at his side, they transform the yards into inviting spaces tailored to the clients' plans for the spaces.
"I have a passion for landscaping and being outside," he said.
And if you haven't already planted annuals or vegetables, there's still time.
"Now is the perfect time for flowery bedding plants," said Paul Noe, staff horticulturist for Las Vegas-based Star Nursery. "Petunias are in season and so are snapdragons and marigolds and a lot of pretty flowers. They will last until it gets really hot."
He said lantana is a good plant for the valley.
"It's a favorite for our heat and one of the most prolific bloomers. They spread and grow fast and you will get continuous flowers now through late fall."
Noe said he also likes lavender. The plants' flowers comes in a range of shades, from light to dark purple, and the plant is drought resistant.
It's also a good time to plant herbs such as basil, chives, cilantro, parsley and thyme, and vegetable transplants such as tomatoes, peppers, squash and melons, he said.
According to the experts at Bonnie Plants, a provider of transplants for area nurseries, using transplants will shorten the time until you have vegetables or herbs ready for harvest.
Whatever you plant, it should be things you like, Lambton said.
"I love to grill veggies so in my garden I grow zucchinis, rosemary and three varieties of tomatoes. Last summer I grew corn," he said. "I experiment in my garden and switch it out every year, but I always do lettuce. Lettuce is best. I always run out of lettuce in my fridge so I can walk into the backyard with my salad spinner thing, grab some lettuce and clean it off."
Because temperatures do rise quickly, Noe said it is best to put vegetables in a location where they will be protected from afternoon sun or get filtered afternoon sunlight.
"Morning sunlight is best," he said. "Plants are just like us; they like a bit of shade from the afternoon sun."
But before you start planting, one of the first steps to take is to get rid of all the dead plants and flowers.
"It's also a good time to start splitting. If your perennials got big, you can chop them into halves or quarters. It's a great money-saving tip," Lambton said. "Just take the pieces to different parts of the yard. Plants are expensive and a lot of time you can split those and turn one into four different plants."
Noe said flowers, herbs and vegetables can be planted directly into the ground — provided the soil is properly prepared and amended — or put into raised beds or containers.
If you are using containers, be sure they are big enough for what you are planting. Vegetables such as tomatoes and eggplants need at least 5 gallons, the experts at Bonnie Plants said.
"When in doubt, bigger is always better, the plants will look better and last longer because the roots will have more room to grow," they said.
Also be sure the pot has drainage and get a light-colored container, if possible. Dark colors absorb heat that can damage plant roots.
Lambton said that when creating a raised bed planter be careful not to make it too deep. He said 2 feet wide is a good size because it allows you to comfortably reach inside to take care of the plants and pull any weeds. He also has built planters that are waist high so the owners didn't have to bend over to tend their gardens.
Local nurseries and home-improvement stores often offer raised bed kits that make creating a garden easy, said Brian Hoyt, who had a landscape business before becoming senior writer for The Real Deal at Retail Me Not, a free service that provides coupons for thousands of stores nationwide.
One of his favorite kits is the EarthBox, a maintenance-free growing system that controls soil conditions, eliminates guesswork and can double the yield of a conventional garden with less fertilizer and less water.
Raised beds also help add interest to the yard's overall look, Lambton said.
"In any landscape it's good to have different heights. If you have one level in your backyard, it's boring."
Lambton suggests adding an arbor or pergola, especially in Las Vegas as they provide shade as well as height. They become even more interesting when used as support for climbing plants.
He also said to think about how tall plants grow when making selections for your yard. He said you could pair something tall such as a sunflower with a lower-growing plant such as sage or rosemary.
Noe said the key to success with Las Vegas gardens is getting the right type of soil, limited sunlight and occasional fertilizer applications.
He invites anyone with questions to visit the information booths found at each Star Nursery location. The company also publishes quarterly Green Pages, a newsletter filled with gardening and landscaping information, as well as Star Notes, pages of information relating to a specific topic that are available in the store and on the company's website.