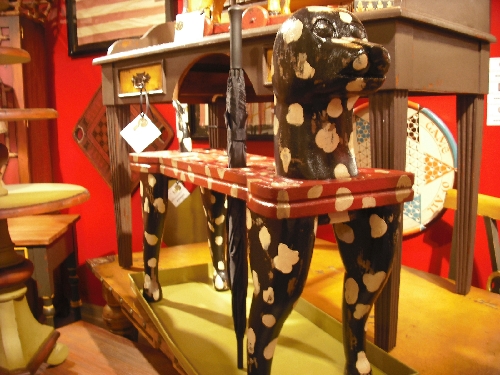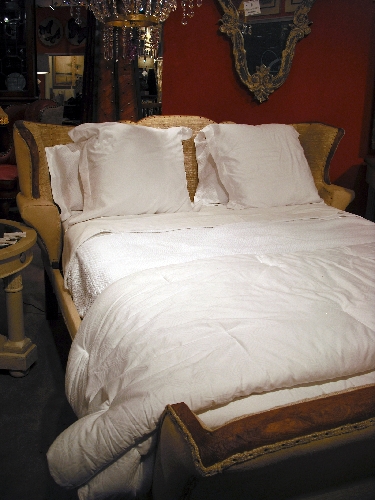 As we mark the 10th anniversary of the terrorist attacks on the World Trade Center this month, patriotism is high across the nation. But it's not that pride in our country that has brought about a change in the way we decorate our homes, instead it's the circle of life and fashion that has Americana in vogue again.
"Almost all furniture styles are cyclical," said Tom Moser of Thos. Moser, a Maine-based fine furniture company that specializes in handcrafted pieces using American woods. "The same is true of women's clothing. Styles come and go, but they come back again. I don't look upon furniture design as fashion as much as a style. It has a longer life."
Moser said furniture and home décor has been nothing but a series of revivals since the Renaissance era.
Today, he is seeing "somewhat of a rejection of high-style period furniture," such as Williamsburg, Chippendale and Queen Anne, moving from highly ornamental mahogany into a more primitive, early American rural furniture design.
"It's primitive, but in this case in a sort of endearing way," Moser said. "Woodworkers and furniture makers of the late 19th century had books of Chippendale designs and they simplified their work using American hardwoods versus imported mahoganies. I do think there is a resurgence in plainer, more primitive designs of early American past."
"Americana and a dash of vintage are big trends right now in fashion and home furnishings," agreed Lesli Chastain, a design manager for Furniture Brands, maker of brands like Broyhill, Lane and Thomasville. "When times are tough, people gravitate more to a look that is comfortable and safe."
Jeff Hiller, vice president of sales for GuildMaster, said consumers are seeking styles that are more comfortable and enduring with this return to their roots.
During the summer show at World Market Center Las Vegas, GuildMaster introduced a new collection of furniture designed by Raymond Waites, a noted designer whose pieces have a vintage look. The collection includes true Americana pieces, such as wing chairs upholstered in stars and stripes.
"There's a comfort in buying these pieces."
Hiller said the trend also stems from a change in mindset, with people turning away from mass-produced items with a short life. Instead, they are seeking high-quality, long-lasting pieces. They are showing a pride in ownership.
Like its European vintage furnishings, the new collection is made of solid mahogany, hand carved and hand painted. The pieces also have fun and quirky design elements such as hidden drawers and storage, fold-out leaves and legs that come off for easier transport.
Moser said part of the Americana movement has to do with the human factor. "It's the touch of the human hand; people revere handworkmanship," he said.
While there were many years when consumers preferred items made of plastic and extruded aluminum, purchasing items crafted by people is becoming increasingly important, which is why there is such a revival for the arts and crafts movement, he said.
"They have a heirloom feel," Hiller said of the handmade furniture. They appear to have been passed down from generation to generation.
"People are mixing the old with the new. This is a big trend movement and the Broyhill Attic Heirlooms collection works because it looks like it was collected over time," Chastain said. "The look is nostalgic, yet has an eclectic nature. It makes it easy for someone to pull together a room that looks like it has lots of memories."
Moser agreed.
"One of principles that we adhere to is if it's a good design, it should travel well over time and space. If it's really well designed, it ought to work with other objects that are really well designed," he said. "That's why a lot of what we sell goes into a home with antiques."
Moser added that his company's furnishings also complement contemporary décor as well as designs from international destinations.