Rooms for spiritual practice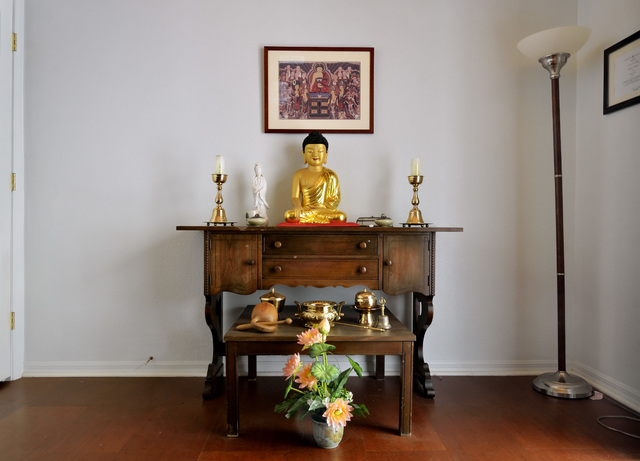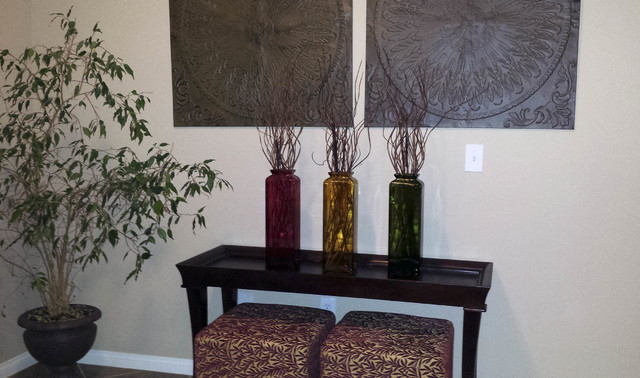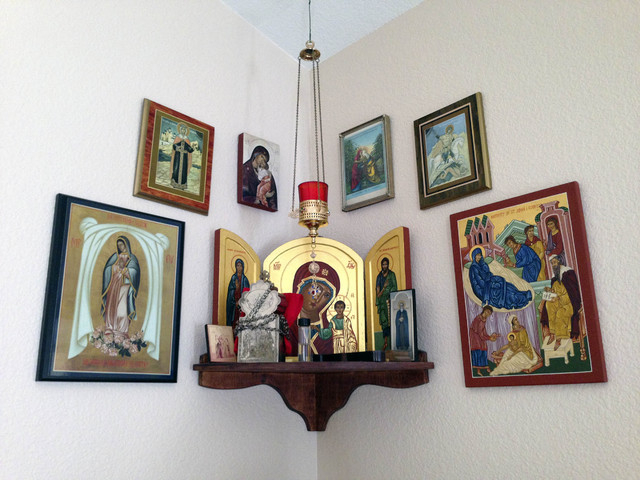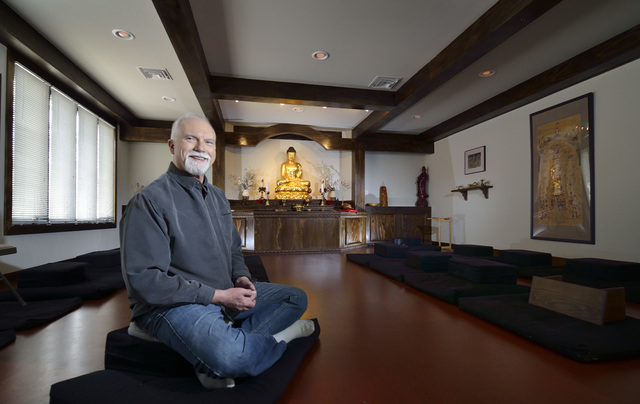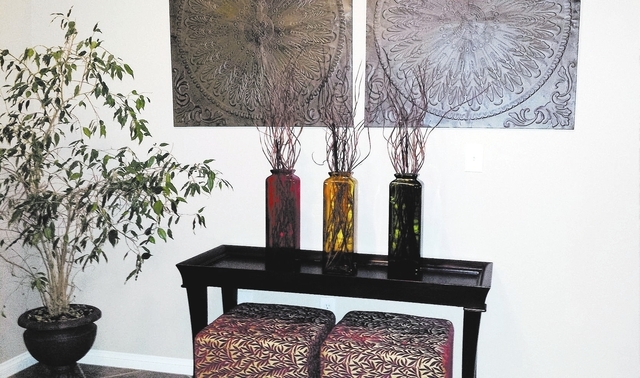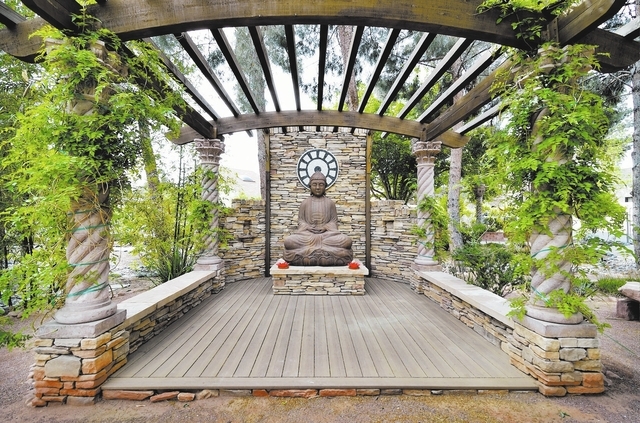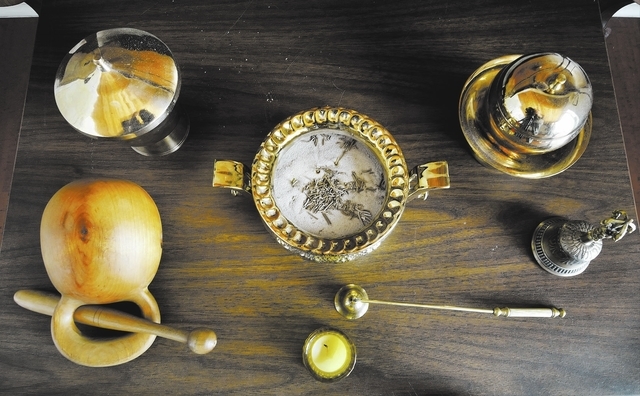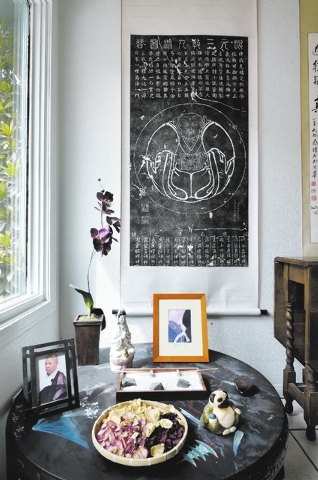 Debbie Uehara of North Las Vegas wanted to reduce distractions during her daily Buddhist prayers, so she redesignated a room in her home.
A space that once served as her office was perfect for her needs, she said. So she set up her altar, added decorative elements to complement the room's purpose and furnished it sparsely. Her altar holds some accessories and a Gohonzon, an ancient devotional scroll used as an object of devotion. The scroll is enclosed in a butsudan atop the altar. The office, meanwhile, was moved to a spare bedroom.
The swap was worth the trouble because Uehara has a quiet place for chanting and reciting portions of the Lotus Sutra, as is customary for Nichiren Buddhists.
"I find I have more privacy and I could chant more with a room that doesn't have a TV," Uehara said.
She added that her daughter often has friends over, and that can contribute to any noise.
Tranquil spaces are consistent with spiritual practice, said the Rev. Gerald R. Grupczynski of Our Lady of Las Vegas Roman Catholic Church, 3050 Alta Drive.
"It should be a place that would be conducive to more of a silent, meditational area where you would be able to spend some time in some peace," Grupczynski said.
Laura Oglethorpe, co-owner of interior design company Blue Sofa Studio, 430 E. Sahara Ave., agreed.
"Choose a space where you feel most calm," she said. "For some, it may be dark, others, bright. But wherever it is, try to find a place that isn't used very often so the environment stays clean, organized and nondistracting."
Oglethorpe also suggested subtle tones, such as soft blues and whites, when selecting a color scheme. Materials with an organic feel are good choices, she said.
Uehara said the decor for her space matches the rest of her home.
"I really like warm colors, and I just wanted to set a tone of peace, and that's why I wanted warm colors," she said. "My house is pretty much earth tones."
It's probably a good thing Uehara did not make the room too distinctive. Going easy on the decor, regardless of the space's purpose, allows it to remain versatile, according to Oglethorpe.
"We never suggest to decorate a room too themey, so that it can be used for other things," Oglethorpe said. "Keep a neutral, calm backdrop and bring in a few spiritual accessories if you wish. We would recommend to avoid any accessories that look like a shrine. Rather, choose accessories from any furnishing store that speak to you or make you happy."
UNLV Rabbi Tzvi Bronchtain seems to have employed this approach for his synagogue area, which he created in a room that was converted from a garage before he purchased his home. He simply added some ceiling fans, chairs and tables and an armoire for his Torah ark. His motive was to be able to host weekly Shabbat dinners for any UNLV students interested in Judaism.
The gatherings include Sabbath prayers.
"Our goal is to create that home-away-from-home environment for the Jewish students," Bronchtain said.
Although some spiritual practices may allow more leeway when it comes to designing spaces at home for prayer and meditation, others, such as the Orthodox Church, are more formal and specific.
"There is a traditional way of home prayer in the Orthodox Church," said John J. Dresko, archpriest of St. Paul the Apostle Orthodox Church, 5400 Annie Oakley Drive.
Dresko said the majority of people who practice that form of Christianity have a sense of how to create a spot for prayer at home.
"Most people have a space — their icon corner," he said. "Usually, it's in the bedroom or on the east side of the house. The east is where the sun rises — it's where the Lord is coming from."
The church has a gift shop where members can purchase icons, which are paintings depicting traditional figures associated with the religion, such as Jesus, Mary, angels or saints. The shop also sells other items suitable for icon corners, including candles, Bibles, prayer books and incense, Dresko said.
Jim Stanford, a bodhisattva teacher in the Kwan Um School of Zen, said he favors a sparse atmosphere over an embellished one for practicing Buddhism.
"I much prefer something simple," said Stanford, a founder of the Zen Center of Las Vegas, 2461 E. Harmon Ave. "To me, the beauty of Zen is its lack of ornamentation."
Stanford suggested keeping the altar uncluttered and low-lying and using neutral colors for walls, such as medium gray.
"Every color is expressed in it," he said.
Adding a fresh flower to symbolize the cycle of life and a bowl of water as an offering are options, too, he said. Having a statue of Buddha is also appropriate, he added.
"It's a mark of reverence and thankfulness that he spoke," Stanford said.
Uehara, meanwhile, said she takes some of her direction for decor from seeing what other people have done.
"I just like to go to model homes — I try to see what I can copy at home," Uehara said. "That's how I kind of get inspired — by checking out people's homes."
Contact Cassandra Keenan at ckeenan@reviewjournal.com.