Set a memorable holiday table
December 22, 2018 - 8:05 am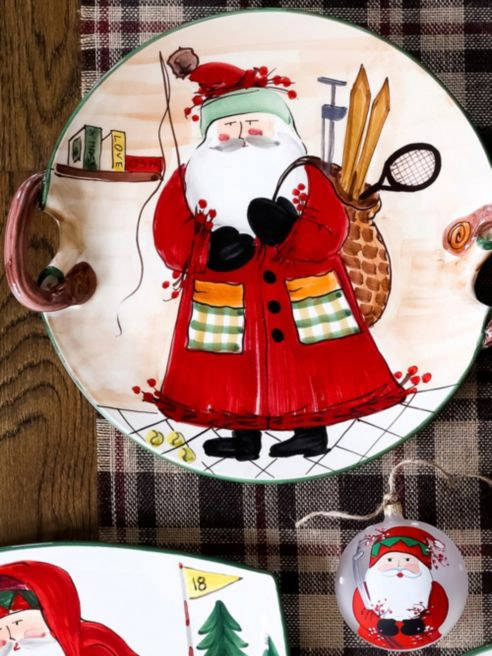 Now that the halls have been decked with boughs of holly and the Christmas tree is standing erect with its many colorful ornaments, it's time to start planning that holiday dinner or that simple, yet elegant cocktail party.
Whatever the event, home entertaining is active this time of year, and every host and hostess wants to make sure the dining table and surrounding area reflects his or her personality whether formally, casually or buffet style.
Toronto designer Cynthia Ferguson always starts with fresh flowers on her table.
"Hydrangeas are favored by many designers because of their shape and volume," she said. "It's surprising how many different flowers you can find during winter as they are brought in from around the world. And this includes tulips.
"At the same time, seasonal items such as pumpkins, gourds and other root vegetables are wonderful decorative objects. Oak leaves and cattails can be added. And if the budget is tight, spread the flowers out by using single bud vases. Line them down the middle of the table for greater visual impact."
Most flower centerpieces carry traditional colors of the season: red, silver, orange, yellow, copper and bronze. They should be rectangular and sit low so guests can see one another and converse across the table. There might be one large centerpiece or several smaller ones at each end of the table.
Ferguson also recommends personalizing the table.
"If it's a family gathering, use some of your vintage pieces," she said. "Tie ribbon to the back of each chair and thread place cards through the ribbon. Integrate collections like salt and pepper shakers or monogrammed napkins. Your guests are gathering to spend time with you, and collections speak a little about you. If you don't have a collection, this dinner might be a good time to start one."
According to Debbi Miles, marketing director at Saks Fifth Avenue at the Fashion Show mall, millennials are impacting the way holiday parties are being planned.
"Millennials are relaxing formality in favor of more casual events," she said. "They are not into tradition, and a special night would be to order in food and serve it on paper plates. I'm not here to criticize as I have two millennials myself. This is their way and they're comfortable celebrating in a more relaxed manner.
"I, however, still bring out my fine china and family heirlooms for a sit-down holiday gathering. My millennials enjoy it but won't do it themselves. They're just not as detailed or have a need to follow tradition."
Miles suggests following the decor of the home when setting the table.
"If your Christmas tree has crystal and glass and white ornaments, then it would be nice if your table reflects that color scheme," she said. "If the tree is covered in a variety of colored lights, this allows you to do more with colorful dishes and napkins. But based upon the designers I speak to at Saks, traditional colors remain.
"If the decor of your home is modern, go with that trend. If you have a rustic setting, look for more natural colors. Be comfortable and don't do anything that will make you or your home look out of place. Always remember that the most important aspect of planning the dinner or party is that it be cozy and memorable for both you and your guests."
Miles said gold is a trend this holiday season with holiday gift guides featuring this color in dishes, serving platters, door wreaths and candles. The concept of layering — mixing solid colors and patterns in dinnerware as well as glassware — has been more embraced in recent years.
Be comfortable mixing something old with something gold or something new. A desire for something more modern might include black matte as well as white dinnerware that can be paired with colorful geometrics or other modern patterns.
Ferguson believes there are plenty of options for dressing the holiday table.
"You can't go wrong with a touch of gold or copper," she suggests. "The warm metallics have been embraced in home decor as furniture frames, threads in woven fabrics and all kinds of accessories. On the table, metal chargers can add a sleek finishing touch, even to casual dinnerware. Gold-rimmed plates or serving platters in porcelain or glass add sparkle and gold can shimmer as sprinkles on white plates."
Marble and gemstones like agate add a lush touch to serve ware. A black marble-footed cake stand paired with a golden oval onyx serving board can be a stunning addition to a holiday table.
Marble and wood work well together along with marble and copper dip bowls combined with forest green utensils. The same is true with Santas, angels, nutcrackers and reindeer; they are all popular candidates for new imagery such as mod reindeer in party mode.
"Choose what speaks to you and go from there," Ferguson said. "Ultimately, a pretty and inviting table is just one ingredient in the formula for successful holiday entertaining. The most important ingredient is what you, as host or hostess, bring to the party."